Hi, I'm Zoe Gould. I'm a Lead Product Owner and Deputy Head of Role for the Product Management Profession in the Department for Work and Pensions (DWP).
I've worked in the product/service management profession for more than five years.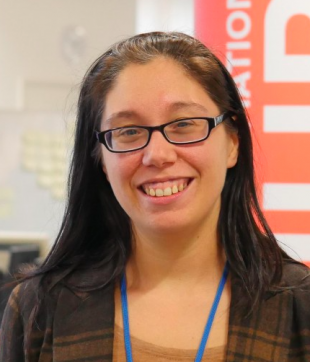 I started out as a product owner in DWP back in the early days of agile implementation within government when there was only a small handful of us.
We had a three-day 'introduction to agile' training course and were basically told: "As the product owner you're the decision maker in the room, go to it." Thankfully we've come a long way since then, and for me it was a case of never looking back.
I've always been driven by the need to improve things, to fix problems, to make a difference, and through the years in my profession I've had that opportunity over and over again.
Working without a manual
In those early days there was no product management community within government, Government Digital Service (GDS) was also in its very early stages and we were literally all working without a manual. Since then the profession has grown and we've learned a lot.
We have the Product People community with members across government, we have the Digital Academy Agile Foundation course and the product owner working level course and we have the Digital, Data and Technology (DDaT) capability team in GDS helping us define the career offering for the Product and Service Management job family.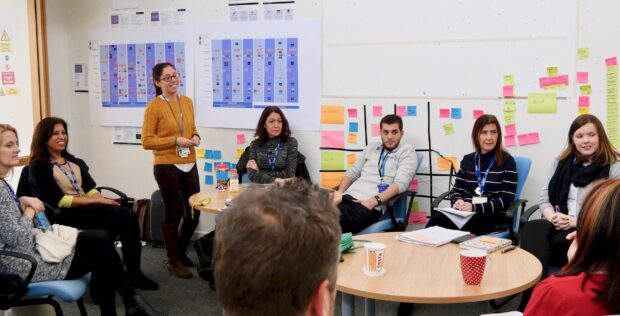 We also have a number of product managers across government blogging and working in the open to share what they've been doing, which is a big help. But there is still more we can do, and for me the next challenge is building the cross-government community, especially outside London, and get us all working better together.
Building the profession 
While the job family work goes a long way to help us build the profession, it's for product managers to define what good looks like for ourselves and our community.
As such it feels like the perfect opportunity to bring all the product managers within government together for the first time. This will be a chance to share what we have done so far, what we've done well, where we have failed fast and what we have learned along the way. By sharing that learning we can help each other and our community to keep forward and improving.
Our first product manager conference 
I'm therefore really excited that DWP is hosting the first cross-government conference for product managers in Manchester in January.
We've invited product managers from across government to build a diverse and inclusive community, increase understanding of the product manager role and inspire people to be consistent but not uniform in the role.
We've signed up to the Diversity Charter too. It's shaping up to be a great day with a mix of breakout sessions, keynotes and an unconference. We'll share the content and stories from the day afterwards, so watch this space!