I'm Geraint Williams, Product Owner for DWP's Digital Claimant and Activity Messaging Service (DCAMS) which was launched just over a year ago.  The cloud-hosted digital application enables 20,000 Jobcentre Plus work coaches to manage their caseload more effectively, and has improved the lives of nearly one million DWP customers so far.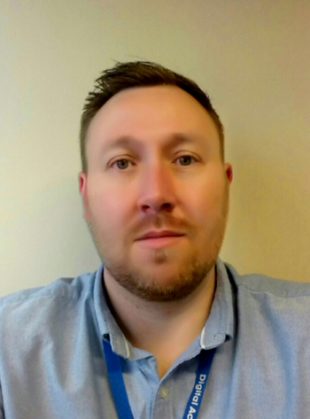 So as we celebrate its first birthday, I thought I'd take some time to reflect on the past year, and the way we develop our digital services in DWP.
Customers at the heart
In 2015, we identified that significant numbers of our customers were missing or forgetting their jobcentre appointments. This was causing issues with the productivity of our work coaches, who were spending a lot of time contacting customers to remind them about their appointments.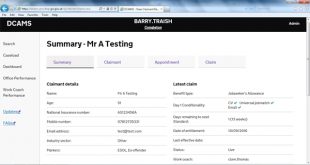 A skilled team of developers, designers, architects and users came together to tackle the issues, which led to the start of the DCAMS project. The enthusiasm of the team to help our customers was infectious; everybody working together and everybody helping each other out.
In November 2015, a minimum viable product was launched in Worcester Jobcentre Plus, where 20 work coaches were ready to test it out in a private beta.
In DWP Digital we use agile techniques to implement new applications, working in two-week sprints that involve user research, building code and testing in each sprint. It's fast paced, rewarding and good fun.
Thanks to the testing and feedback from the work coaches, the product grew into a digital application which enables them to create customer records, view their caseload, book appointments and send reminders.
A year of milestones
I'm proud to say that in the year since the launch of the private beta in Worcester, the service has moved to cloud hosting and passed multiple service standard assessments. Today the service stands as a full public beta with more than 858,000 live claims and 21,000 users.
The next couple of months will continue to bring new challenges and opportunities, delivering additional features and realising the productivity efficiencies of the service. We're planning on rolling out an SMS appointment reminder to all jobcentres and sending more than 20 million messages each year, helping our customers make sure they don't miss out on their important appointments.
DCAMS is a perfect example of how we're built a digital service completely in-house, from concept to build. It's also a perfect example of how our digital services are helping to change the lives of our customers - and that's what makes it all worthwhile.