I'm Kit, and I work in the digital team at the Department for Work and Pensions. I'm really passionate about diversity in the workplace and particularly about increasing the number of women working in digital.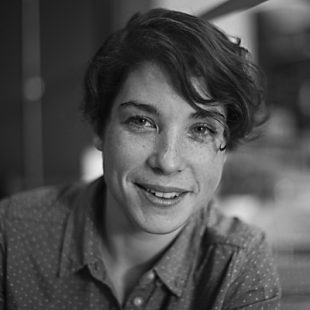 Redressing the balance of gender diversity
I've been working in digital in government for four years, and it is still viewed as a male-dominated industry. I'm keen to be part of redressing this.
Supporting the Next Tech Girls initiative
That's one of the reasons I got involved with Next Tech Girls, an initiative that aims to get more young women interested in careers in digital and technology. Specifically, Next Tech Girls want to give 5000 young women work experience in the technology sector by 2020. I heard about it through a contact on Twitter, and wanted to provide my support, so earlier this year I began to explore whether we could offer some work experience within DWP. Mayank Prakash, our Chief Digital and Digital Information Officer and Neil Couling, our Universal Credit Director General, were really supportive. And I'm really pleased to say that we accepted our first group of three young women from a college in London in December. Their placement was in the Universal Credit (UC) product team, who are building the UC digital service.
Building confidence in a real environment
The girls aged 18-21 were with the product team all week, working on a real, coded prototype that could potentially be used as part of the service in the future. The group was supported by mentors and experts from each of the digital professions, all from within the UC product team. They had some basic coding skills from college, but had a real learning curve in applying those skills in a working environment. They really took on the challenge with full force. At the end of the week they did a show and tell of their work to the digital product team, who were really impressed with the results, and are considering taking one of the designs forward for further content design and user testing. The product team had a great time with the group too, and are looking forward to welcoming more Next tech Girls in the future.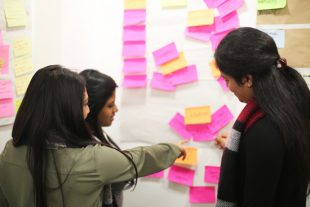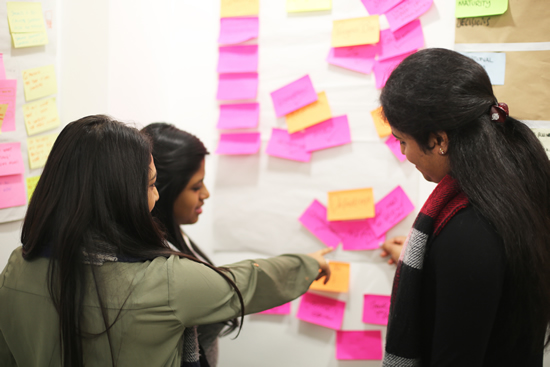 Mentor Sarah Gaskell said, "The transformation in the girls over the course of the week was quite remarkable to see. The speed at which they grasped the challenges that UC is working with, and the confidence they had in presenting their ideas at the end of the week was incredibly impressive."
Work experience in government
It was great to see the girls gaining hands-on experience of the technology and digital sector. From how to work in a product team, how research and design works, to how to do basic coding in a web service. They've also had a glimpse of what it's like to work in government, and in a fast-paced, high-pressure environment. I am sure it's been a valuable experience that will stand them in good stead in their future careers.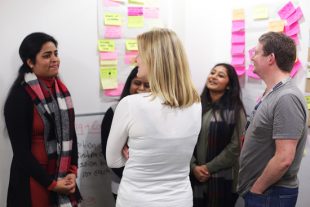 DWP is the first government department to get involved with this initiative and I'm delighted that our first group of Next Tech Girls was a great success. I can't wait to get another group in the door in early 2017. I hope that other departments will consider taking up the cause and that this blogpost will the first of many within government.
Find out more about what's happening in DWP Digital: Subscribe to this blog , follow us on Twitter @DWPDigital and look at our LinkedIn page to see our latest jobs.