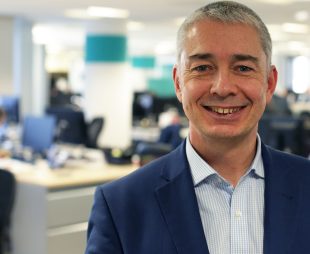 I'm John Keegan, Head of Cloud Infrastructure Services in DWP Digital. We're on the crest of a wave with transformation as we're overhauling our technology infrastructure and the way our digital technology services are delivered for the entire department.
This is the biggest change to our technology for over twenty years, and one of the biggest digital technology transformation programmes in Europe today.
Services are being moved from long-standing monolithic contracts to smaller, agile, modern frameworks from Government Digital Services, including; Crown Hosting, our Public Services Network, technology products and government cloud computing. Applications are being moved to both private and public cloud providers. This is one of the most exciting and challenging environments and change programme I've ever had the opportunity to work on – every day is exciting and seeing big incremental steps of change.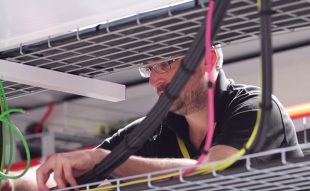 In our Cloud Infrastructure video colleagues are explaining more about how we are transforming our infrastructure. Dave Bowyer, Cloud Services Transformation lead describes how, we're transforming the way we've hosted our service over the last twenty to thirty and are now bringing services in-house working with some of the most up-to-date technology. Watch the video to hear more from Dave along with other colleagues from DWP Digital.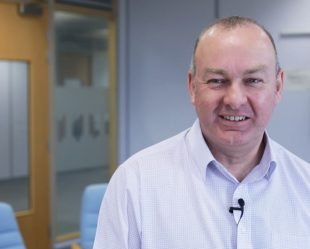 Under the Crown Hosting partnership with ARC we've built new data-centre environments for applications that can't be moved immediately to the public cloud, infrastructure is being rationalised from hundreds of racks to tens of racks. Compute, network and storage is being rationalised to make use of virtualisation and modern ICT infrastructure techniques, creating a hybrid cloud environment.
It's not just the traditional applications, telephony has moved to a cloud-based service, with nothing in the offices except a phone and a wide area network connection, all part of a new cloud-centric delivery model.
We are pro-actively making decision to right-source services, with a mix of cloud providers, partners, and in-sourcing, to do this we are building our own technical capability, cross-training our people and recruiting for infrastructure engineers, operational engineers, software engineers and architects. We've been working with other departments and Cabinet Office to define these new technical roles under the Digital, Data and Technology Profession (DDAT), with the next wave of roles being advertised over the coming week.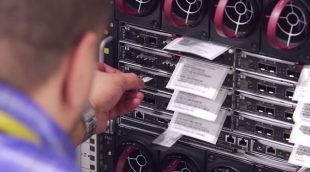 This really is the biggest transformation taking place today, come be part of it, it's one of the most exciting places to work in digital technology today. Find out more about what's happening in DWP Digital: Subscribe to this blog , follow us on Twitter @DWPDigital and look at our LinkedIn page to see our latest jobs.