I'm Kathryn Baxendale and I'm part of the Carer's Allowance digital service team. Carer's Allowance was the first of DWP's digital services to go live back in October 2013, and makes it easier for carers to apply for help at a time that suits them. We currently receive around 5,000 claims each week, with an average 90% customer satisfaction.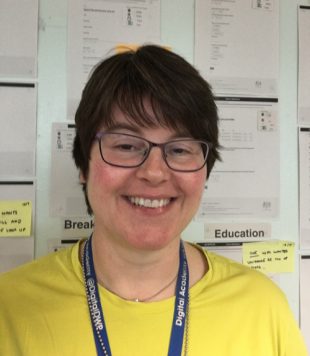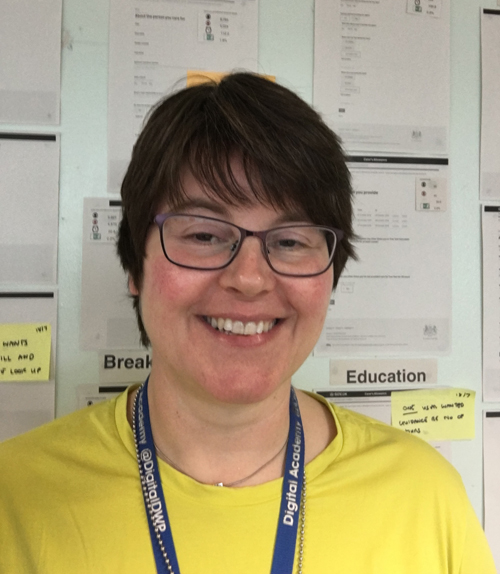 Carer's Allowance digital service was built around the needs of users and is constantly being updated with new features every two weeks. Although this fast pace of development is fantastic, it highlighted the need of different users - DWP's operations colleagues.
Multi-channel support for customers
To be able to fully support our customers on their digital journey, colleagues in the Carer's Allowance unit needed access to the most up-to-date version of the service that customers were using.
So the developers built a replica of the service for our operations colleagues, meaning that they can see exactly what the customer can see.
The replica looks and behaves exactly like the live service, except it doesn't submit claims and has a side menu to enable users to skip to any page in the application. It's the same software as the live system so every time the live service changes, so does the replica – with minimal or no maintenance required.
To make sure the replica met the users' needs, the developers worked closely with operations colleagues who provided their expert input and carried out usability testing prior to go-live.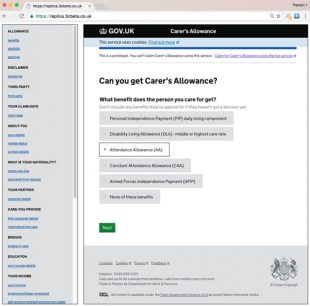 Show the thing
As with all of our digital projects in DWP, showing people and explaining what you've done is important and this was no different. We went to every team in the Carer's Allowance unit and delivered the replica to them. We 'showed the thing' and let people interact with it, with resounding positive feedback.
The bit that colleagues like the most is that they no longer have to say to customers, "it will be just a moment", or "it just takes a few minutes to get into the system" – all the information can be easily accessed in an instant.
Customers at the heart
In this digital age, customers expect to be able to move seamlessly between online and traditional channels. The Carer's Allowance replica allows them to do this, as operations colleagues are better equipped to provide digital support to customers when they need it.
Customers are the heart of everything we do in DWP Digital, and we're dedicated to creating amazing user experiences that meet their needs. We're proud that the Carer's Allowance replica is enabling us to do just that, for customers and colleagues alike.