As a person who can identify with mental health issues, I'm passionate about raising awareness of this important subject. That's why I'm highlighting Time to Talk – Time to Change day, held annually on the first Thursday of each February.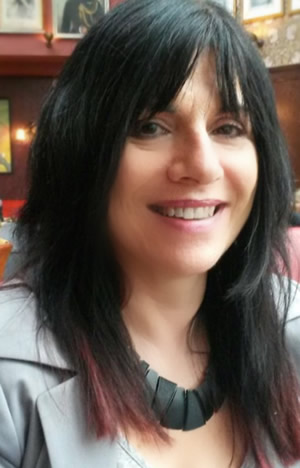 The idea is that we can use this day to raise awareness about mental health and talk about it to end misconceptions. Mental health problems affect a staggering one in four people every year yet, too often, people are afraid to talk about their experiences because they fear it will affect their jobs or relationships. This isn't right, which is why we need to talk and raise awareness to end the stigma.
Some of our customers may be dealing with similar health problems and, by being aware and knowing how to best support them, we can provide a better service for them. Dealing with mental ill health is an issue that many organisations continue to find challenging. Luckily, in DWP, I've found we're really good at providing our people with the support they need to cope. I suffer with anxiety depression which, in the past, has led to panic attacks and a psychotic episode. I'm a lot better now, but still have bouts of depression and anxiety, but I am more aware of the triggers and how to cope.
Feelings like this present themselves in different ways, and different people need different interventions. For me, it was a detachment from reality, feelings of negativity, that there was no hope for the future and everything was bleak. For some people there can also be physical symptoms. I know somebody who suffered with their vision and hair loss as a result of their condition. I experienced insomnia and weight loss as I wasn't eating or drinking, believing that my food and water were poisoned, which led to hospitalisation.
The Civil Service has really good policies to help people who are dealing with any kind of illness. I was able to use the interventions available, which helped me and helped my manager to support me. Prior to returning to work, I was encouraged to attend the office for meetings to help me re-adjust to being back in the work environment again. Despite being nervous about my colleague's reactions, they were extremely supportive and made returning to work easier.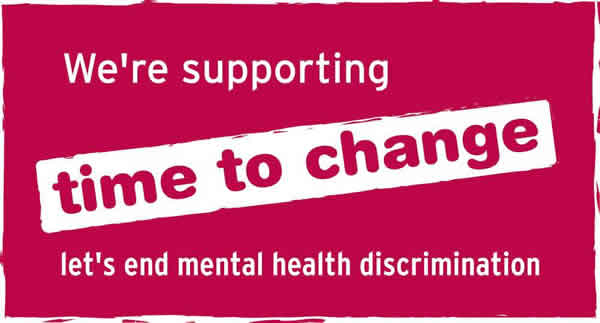 Since returning to work, I've been proactively working to get the stigma related to mental health lifted and to increase awareness of this issue. I've delivered a presentation to managers and colleagues about mental health to help kick-start an open discussion on the topic. I shared my experiences through our staff intranet site as part of 'Time to Talk day' campaign. I also took part in a video for our Civil Service Learning website, talking about my experiences. The video makes up part of a toolkit to help managers understand this illness. I strongly believe that we all need to do more to promote mental health awareness, so I'm pleased that I can be an advocate within my own office and across DWP by talking about how I was affected. I'm glad I work in an environment where I feel able to be very open with my colleagues about it.
Our Chief Digital and Information Officer, Mayank Prakash, is enthusiastic about inclusion for all. Mental health problems can affect us at any time in our life, irrespective of our gender, race, sexual orientation, age or our finances. As Gender champion for DWP, Mayank is particularly keen that we raise awareness of mental health issues in men. There's lots of evidence that men are particularly susceptible to poor mental health, often with devastating consequences. It's a tragic fact that, worldwide, twice as many men as women take their own lives.
Time to Talk also encourages a greater culture of openness around mental health. I'm hoping that, by telling my story, I can inspire people to talk about their problems, raise levels of understanding and positively demonstrate how many people affected by this illness can make a full recovery with the help of services available. And, ultimately, help people to reduce their levels of depression and anxiety.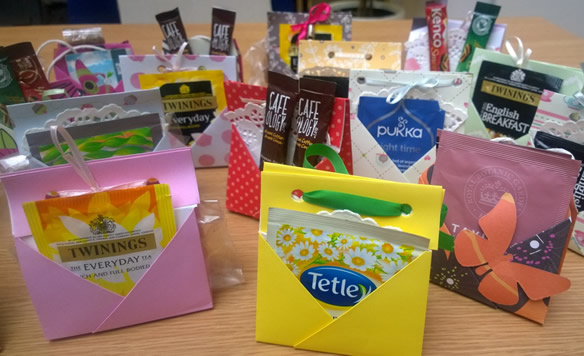 Colleagues in Leeds craft club have been making 'Time for Tea' packs that they'll sell and raise money for the campaign to coincide with the day. The packs contain tea bags and biscuits and aim to get colleagues to stop and make time for tea and a chat. Elizabeth Letaief, who helped to organise the fund-raiser, said, "Sometimes I see signs of anxiety and depression in my friends' faces. I don't need to ask how they are feeling, I just ask them if they want to come and craft for half an hour at lunchtime. Sometimes we talk, sometimes we just craft together. But we always feel better. I think it's because someone recognises how we are feeling and wants to do something about it."
If I could offer somebody suffering in silence some advice it's to take any help offered. Talk to someone about how you are feeling – there is always someone willing to listen. If talking to family and friends is too difficult, there are many fantastic organisations out there that provide enormous help for people suffering from poor mental health. Their work may be less visible than the emergency services, but these amazing groups literally save people's lives every day. Within DWP, we have our own DWP Employee Assistance Programme provided by HELP. I am pleased that, in DWP, we are able to recognise important dates like this one.
Find out more about what's happening in DWP Digital: Subscribe to this blog, follow us on Twitter @DWPDigital and look at our LinkedIn page to see our latest jobs.