Last month DWP hosted the first get-together for the cross-government product management community.
It was a brilliant day - inspiring speakers, excellent discussions and lots of knowledge shared amongst a community of people meeting up for the first time.
This new video tells the story of the day.
As you can see from the video, a thriving and active community is starting to develop:
10 new nationwide Product People communities have taken shape to scale up the work done to initially set up the London Product People group. This is as a direct result of people volunteering at the event.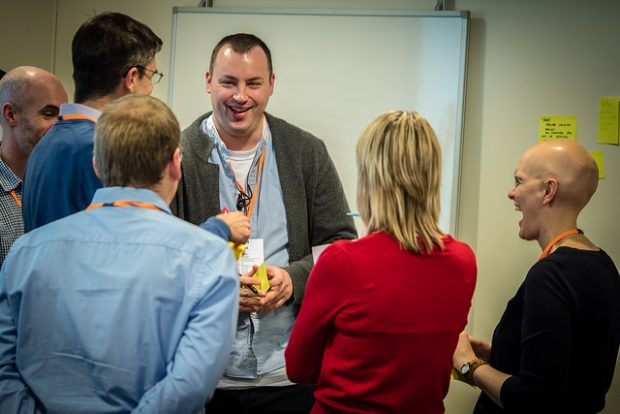 The GDS Digital, Data and Technology Career Pathways for Product Managers document is about to be published by GDS - this will establish a common set of standards and roles for product managers across all government departments
Product managers who met on the day at the event are already working together on projects that will make a difference to citizens across the UK - at the event Mike Tattersall from DWP shared his experience of collaborating with colleagues from NHS Digital and I'm looking forward to hearing more about those kind of link-ups over the next few months.
If you're a product manager in government who's not yet part of our cross-government community, get involved by emailing the Product People group.