I'm Ozma, the DWP Gender Diversity lead in DWP Digital and I'm looking forward to working on this year's '#PressforProgress' International Women's Day campaign.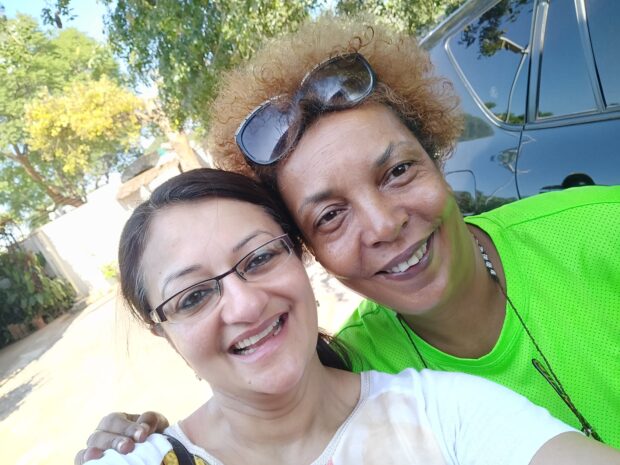 An amazing experience
2018 is going to be amazing, I can feel it. How do I know this? Because I started the year with an amazing experience when I went on holiday to Africa (on safari in Zambia and Botswana) and met some truly inspirational women who are pressing for progress.
For me, these women really captured the essence of the press for progress campaign; despite being surrounded by poverty they're pushing for change to make this a more inclusive world by inspiring women, children, and young adults in developing countries to be the best that they can be.
My holiday started with an over-night stop in Lusaka, Zambia before the safari began. I organised my own accommodation for the night, through a mutual friend - Mrs Perry who lives in Luskana - and that's where my story starts.
Inspirational women
Ingrid Sakwanda, originally from Sweden, is a teacher who's taught in many privileged schools in Zambia. I rented my accommodation from Ingrid, and got talking to her about my gender role in DWP.
Ingrid currently supports underprivileged students wanting to go into higher education. Her Värnamo school programme in Lusaka was started over 20 years ago, with the objective of providing orphans and other vulnerable young people with an education, so that they can look forward to a future where they can support themselves. This programme runs on donations and money raised from craft markets, jumble sales, odd jobs and renting out a guest room - the one I stayed in!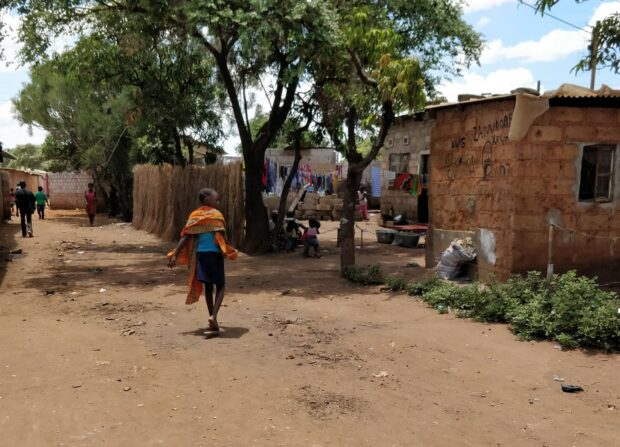 In Zambia it costs between £120 and £200 to keep a child in school for a year and between £600 and £1,000 for college or university. It's not a lot of money in real terms, but as the average monthly income is just over £100, it made me realise that the differences between the rich and poor are enormous there. Although the economy has grown substantially in recent years, more than 60% of people live below the poverty line. The cost of living is so high that people make do with a very simple lifestyle and parents make enormous sacrifices to keep their children in school.
Programmes like Ingrid's help to keep youngsters in education. Most come from deprived backgrounds but they are focused and determined to make something of themselves. For example, 5 years ago the programme paid for an IT course for Purity, a young disabled woman. As a result she is now an IT teacher in a school for disabled children. She has her own home and is helping another young woman, one of her relatives, by paying her school fees. She is studying economics by distance learning and also learning sign language. Without Ingrid's help she would never have had these opportunities.
Mrs Perry also put me in touch with Andrea Mwalula, an Educational Consultant and Gender Advocate who founded Twende Education for All (TEFA) in January 2016. It aims to empower vulnerable women and children in Zambia by providing quality education, scholarship programmes and mentorship. I met up with Andrea on my return journey.
Passion for making progress
Andrea has been in international education for over 20 years and returned to Zambia to fulfil her life-long goal of making Zambia a better place for all.
What I loved about Andrea was her passion for education. Her 'Girls in School' Programme (GIS) was designed to ensure that vulnerable and often orphaned girls in villages continue their education.
TEFA works in rural areas providing sustainable projects in the community that enable women to work, look after their families and ensure that girls have better protection and equal rights.
TEFA formed a partnership with His Royal Highness Chief Chikwanda that has enabled them to successfully integrate and work with the local communities. For example they held a workshop for 120 people from the villages in the Lusaka area to provide the local women with a voice. It was a chance to talk about their challenges and identify ways to combat the high drop-out rate of girls from school.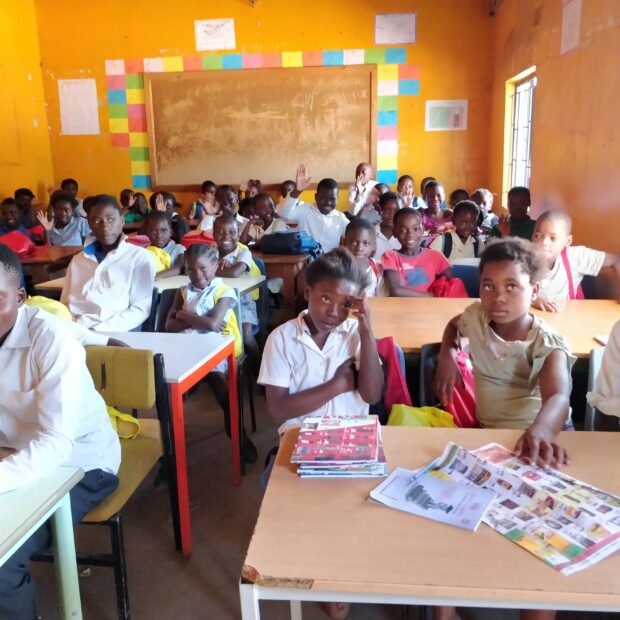 In Lusaka TEFA sponsors 12 primary children and 1 secondary school pupil, who is also training as a teaching assistant. As a single mum of 2, she wants to educate herself, get her diploma in teaching and encourage other young single mums to have a goal to work towards.
Through Mrs Perry I also met Madam Dorothy who runs the village school in Lusaka. Operating on charitable donations alone, she feeds and teaches 250 children daily. The school provides the children with a meal at lunchtime and thanks to a recent sponsor, milk at breakfast time. Madam Dorothy and her school are a real lifeline for these children, providing them with a basic education so that they can aspire to a better future. I couldn't help but make comparisons with our Western standards: not surprisingly there wasn't a single laptop, computer, phone, or IT device in sight. What a stark contrast to the classrooms my own children were educated in.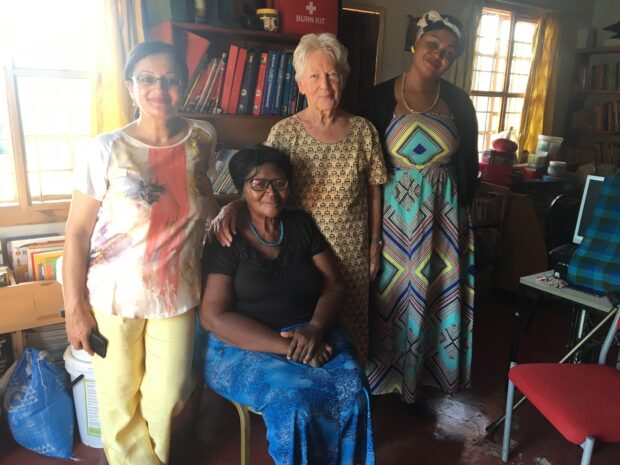 Pressing forward
Africa was amazing, and my journey was enriched through meeting all these wonderful women that work so hard to improve the lives of their communities.
It really made me more appreciative of everything I have.
Now I'm back in the UK I'm looking at how I can work with the Foreign & Commonwealth Office and their cross-government gender equality steering group to raise the profile of global gender equality issues. With International Women's Day just around the corner and the #PressforProgress theme at the forefront of my mind, I'll do what I can to make progress for women and enrich the lives of those around me and the people that I meet.
To find out more about DWP Digital subscribe to this blog and following us on Twitter @DWPDigital and @DWPDigitalJobs. You can also visit our DWP Digital Careers website and have a look at our LinkedIn page.