It's Mental Health Awareness week (14-20 May) and this year the theme is 'Stress – are we coping?'

Stress – are we coping?
In our Sheffield hub we have a Mental Health Wellbeing group to promote and protect mental health and wellbeing in the work place. It aims to foster an open environment where everyone feels comfortable talking about mental health as well as break any stigma attached to talking about or living with mental health issues, by raising awareness and understanding. Together we want to keep mental health and wellbeing on everyone's agenda on a day-to-day basis.
I'm Marissa Desoysa, Business Analyst in DWP Digital, and I'm leading the events planned for this week.
The Mental Health Foundation is focusing on helping employees and employers create a mentally healthy workplace where everyone feels valued and supported.
We all know what it's like to feel stressed – it's part of everyday life. But when you're overwhelmed by stress it may lead to mental health problems or make existing problems worse.
Mental Health Awareness Week 2018 is a great time to think about how we can all address the causes of work-related stress.
Stress relief
Here in the Sheffield Hub we've got a range of activities planned for the week to highlight this important issue, including social sessions like breakfast in the atrium, a ping-pong game, and lunchtime walks to the local botanical gardens. We also have learning sessions covering compassion at work, information on stress and more about the great work of our group.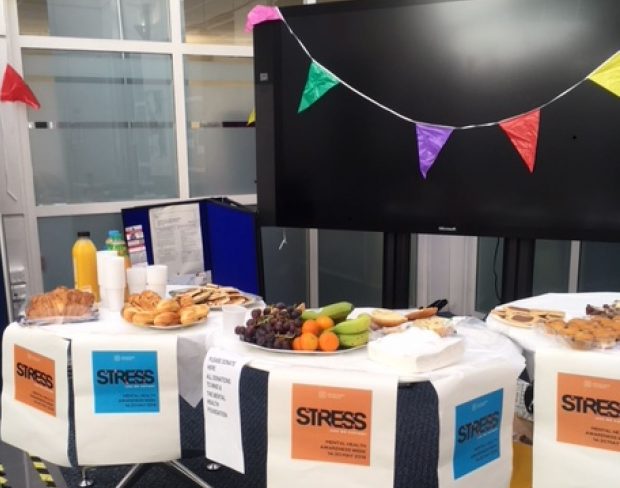 In DWP, we are also lucky to have an Employee Assistance Programme (EAP). This offers a range of independent, confidential and comprehensive services and tools to colleagues to enable them to take a proactive and preventative approach to their health and wellbeing.
EAP workshop and learning activities are always available and cover a range of topics. And, during the week EAP will be running a full day of sessions on topics including stress, mindfulness and resilience.
We've also got our Behaviour Champions (colleagues that proactively champion inclusive behaviour) doing a session on their role. And we've organised 'The Big Conversation' – supported by one of our senior managers, Peter Loosley – which is a chance for staff to get talking!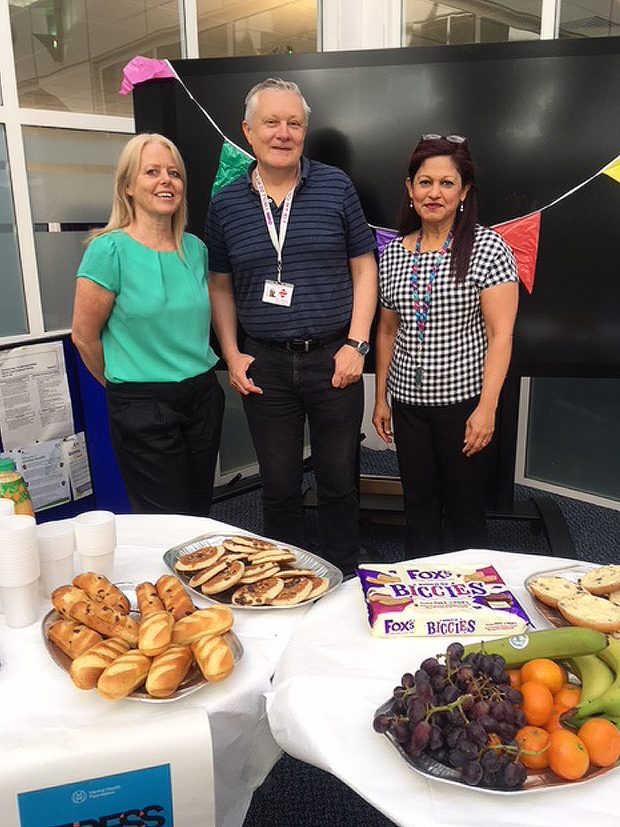 I'm really grateful to have this opportunity to support Mental Health Awareness week 2018 and am looking forward to getting together with colleagues to break down the taboos associated with mental health.
Find out more about what's happening in DWP Digital by subscribing to this blog and following us on Twitter @DWPDigital.