As part of Learning at Work Week, DWP Digital's Hayley Goldthorpe explains why developing the skill of sketchnoting has helped her and other colleagues share knowledge and understanding.
I'm Hayley Goldthorpe, I'm a lead business analyst in DWP Digital's Leeds Hub.
I think it's really important that people continue to build on their skills and knowledge at work, and one of the things that I've been really passionate about learning over the last couple of years is sketchnoting.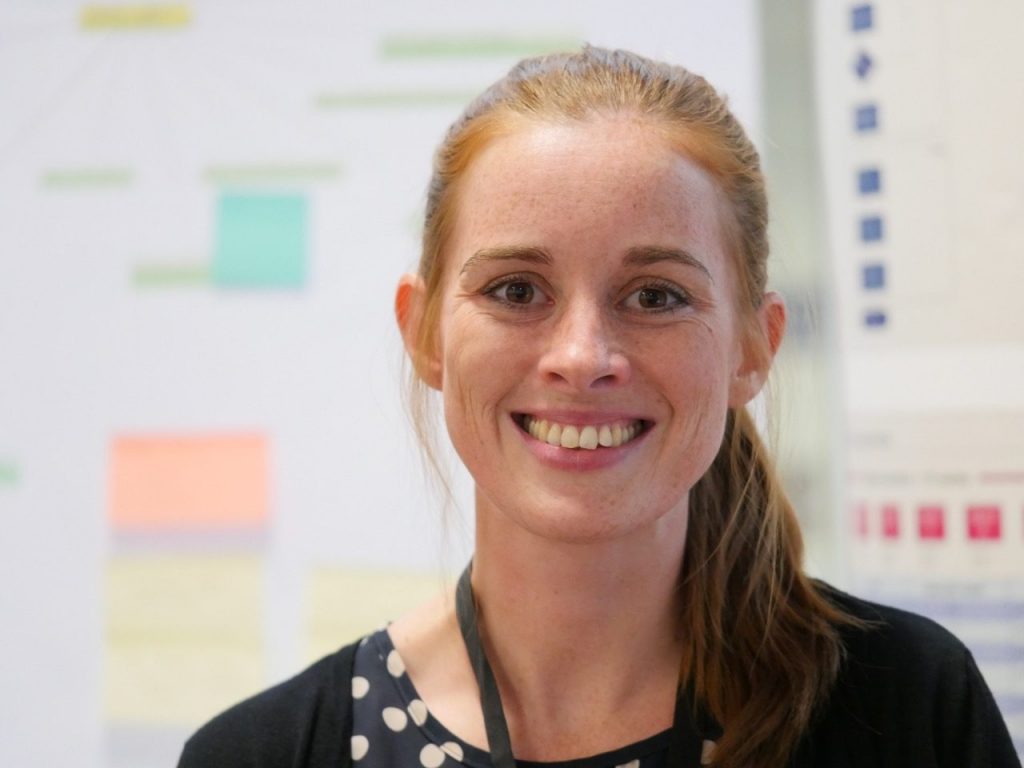 What is sketchnoting?
Sketchnoting is a way to document ideas in a very simple way, and it helps me remember some of the key things that I've learnt, whether I've been reading or book or if I've attended training, or the outputs from a meeting.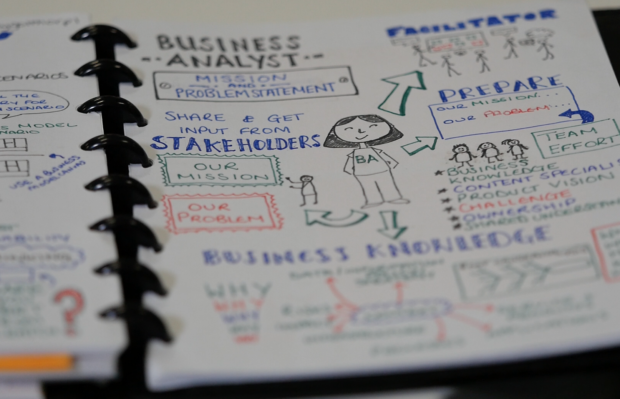 I did art and graphics at school, and in a previous job a graphic facilitator came in to draw out the organisation's vision and strategy. I thought it was amazing and thought 'How can I introduce this into my work?'
So I did a bit of research online and I've also done an online course so I've got a foundation on how to apply that technique.
It helps make complex things simple
I tend to do a lot of sketchnoting while I'm in meetings, trying to document what the key outputs are, if there's anyone I need to get in contact with afterwards, themes, any actions that are coming out of the meeting, follow up points.
It's something that triggers, or connects with your brain – instead of seeing plain black and white text, with a sketchnote the brain sees the colours or the images and it helps us understand things better. It helps make complex things quite simple.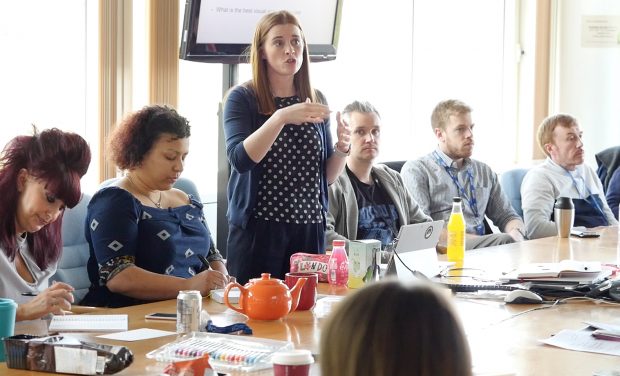 I've run a number of lunch and learns on sketchnoting and it's been great because I've been able to see the value of it – most people come in to the room thinking they can't draw but at the sessions they are brave enough to stand at a whiteboard, have a go and draw that first line.
Afterwards people go back to their service and do an infographic or a sketchnote based on the problem that they're facing as a team and that's really helped them to understand and share what they're trying to solve collectively.
Test it out with people you trust
When I'm trying to explain something to someone I find that I'm itching to pick up a pen and go to a whiteboard or go to a piece of paper. I just find it's a natural way for me to explain things to people much easier and to get that shared understanding.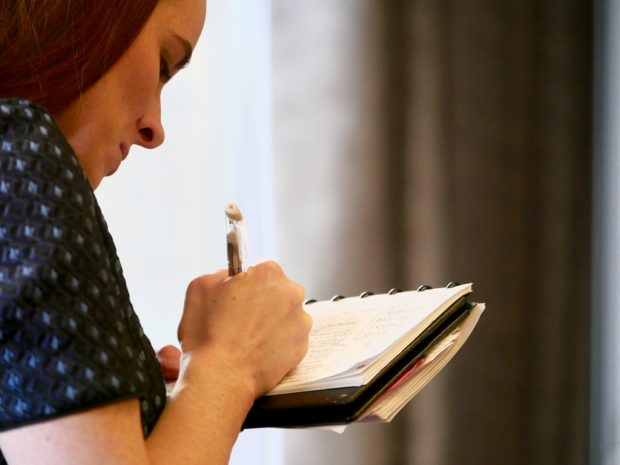 I'm still learning but I'm pleased that I'm still developing a skill that I've had for quite a long time and I'm using it and sharing it with the people that I work with.
So if you're looking at sketchnoting or another skill or any other skill you want to use, start by testing it out in a safe environment with people that you trust - that will give you the confidence to go on to use that skill in your work.
Watch a short video of Hayley talking about how sketchnoting helps her learn as a business analyst.