I'm Roberto Real, deputy head of role for Digital Delivery and a senior Delivery Manager with the Prove You Can Apply project team, based in our new Manchester hub.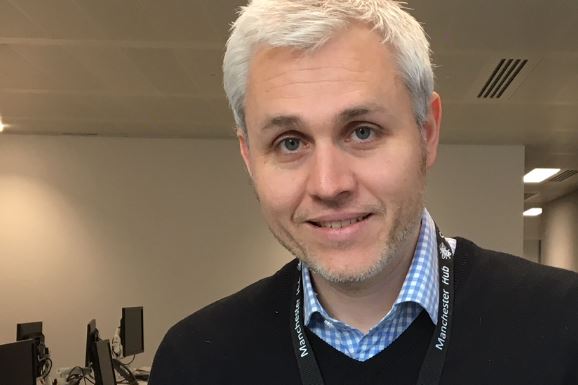 My colleague, Julie, recently blogged about her role as a user researcher in My user researcher role models and my colleague, Aimie, blogged about why she chose a business analyst career. Our team, like all teams at DWP Digital, is made up of specialists from across professional practice areas and we all work closely together to deliver the government transformation vision.
Agile culture and mind-set
A key part of my role, and one I feel very passionately about, is being a role model and coach to the team, helping to establish and maintain an agile culture and mind-set. Traditionally, changing culture is not an easy achievement – fortunately, I work with great people who fully embrace and support agile ways of working through their actions and behaviours. Within our team, we try to ensure we remain true to the four key agile values:
individuals and their interactions
delivering working software
customer collaboration
responding to change
Team canvas
One way we try to create team alignment and an environment of trust is by periodically using a team canvas. This is a tool to help us collectively identify team goals and also what we value as individuals within the team.
A team canvas is a variation of the Business Model Canvas for teamwork. The tool helps with creating team alignment, resolving conflicts and building a productive culture. Ryan Hewitt recently blogged about how Using a canvas to build our community culture has helped business analysts to build their community.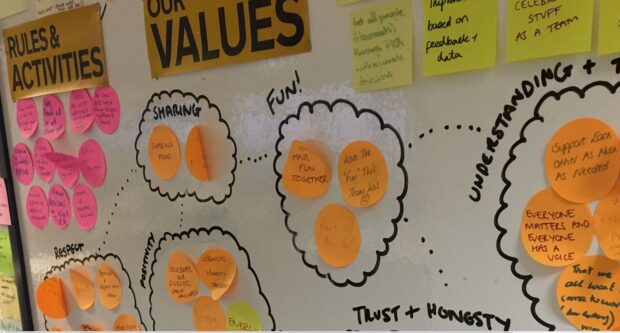 Psychological safety
A large part of a delivery manager's role is to focus on team dynamics. Google recently conducted a study on team effectiveness, which revealed that the highest-performing teams have one thing in common: psychological safety. This is the belief that you won't be punished when you make a mistake.  One way I have tried to foster and promote this is by being open about the mistakes we have made as a team. We celebrate our successes, but we are also transparent about our failures.
FAIL – First Attempt in Learning
One of the core principles of agile is continuous improvement, being reflective and adapting, we learn and reflect with techniques such as retrospectives. In our team, I encourage transparency of our failures so that we learn, and this reinforces the type of culture I try promote and protect as a delivery manager.
We are by no way perfect, but I am privileged to work with a team that is open to new ideas, experiments with new techniques and puts user needs and delivering value at the heart of what we do.
DWP Digital are currently recruiting technology specialists. If you're interested in looking into the opportunities available, visit our DWP Digital Careers website and have a look at our LinkedIn page. You can also find out more about what's happening in DWP Digital by subscribing to this blog and following us on Twitter @DWPDigital and @DWPDigitalJobs.