Anti Bullying Week 2018 is happening from 12 - 16 November and the theme this year is 'Choose Respect'.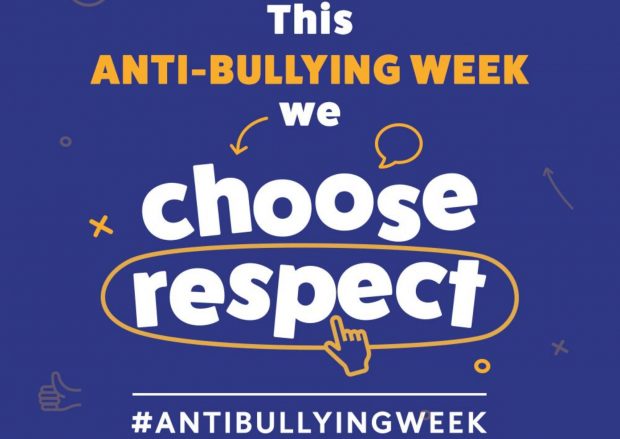 The effects of bullying
My name is Jamie Duprey and I'm part of the DWP Digital team in Newcastle.
With the focus of this year's Anti Bullying Week being 'respect' it was a poignant reminder of a period of bullying I experienced as a child.
For me, the real trauma of experiencing bullying was the effect it had on my mental health; I often felt alone and in a dark place that I perceived I'd never get out of. I lost all confidence and socially I withdrew myself.
I've also witnessed bullying as an adult and I feel that a lot of the time those doing the harassment are not actually aware of the damage it can do to an individual, whether that be physically or mentally.
Zero tolerance
One of the best things about working in the Civil Service is our inclusivity and the policies surrounding diversity and inclusion.
The Civil Service has a zero tolerance policy on any form of harassment, bullying and discrimination. Our Diversity and Inclusion Strategy commits us to becoming the UK's most inclusive employer by 2020.
Fighting back
If you're being harassed, bullied or feel as if someone else's behaviour is affecting you in a negative way, my first suggestion would be to speak out!
In my experience it was better speaking to someone who wasn't part of that particular situation, so they were able to offer me a fresh perspective and give advice.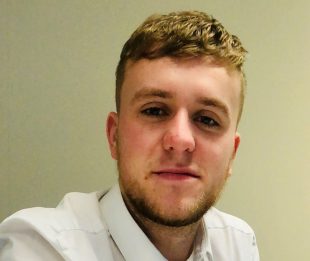 If you feel able to speak to somebody, starting a conversation can really help you to feel less distant and lonely. And speaking up, whether it be to your family, friends or work colleagues, will show you that there are people will help you and there is a way out.
The power of minority groups
Across the Civil Service we have lots of networks for minority groups. These groups are important because they are a visible example to colleagues who may feel like they are alone, that they are not. Minority groups provide a platform for discussions and education - and educating people is a proactive step in helping them to understand how respect for others can build an anti-bullying culture.
For example the recent OneTeamGov LGBT* event showcased the practical actions that we can all take to support the LGBT* community. According to Stonewall, half of transgender people have hidden their identity at work for fear of discrimination. So events like this one are can educate people and break taboos. Bryan Sharp, LGBT* network lead for Yorkshire & Humberside said:
"I was amazed by the positivity and enthusiasm at the event which provided a fantastic opportunity to network, share ideas, and make new contacts."
The DWP Race Lead, Sonia Tate said:
"Employee networks have given me a wonderful window into the challenges of minority groups. My work would be a really fruitless task without the close collaboration of others. Unity is strength and unity gives focus and considered debate, not just high emotions. A network is a platform to orchestrate change, positive and productive change. Let's stop normalising discriminatory practices and behaviours."
Intersectionality
People don't fit into boxes. We all have a number of characteristics that define us: our gender, ethnicity, sexual orientation, religion, caring responsibilities and so on. Bringing together people from across minority networks to support each other and be allies to each other's causes will help to form a majority stand against issues like discrimination, harassment and bullying.
Challenging poor behaviour
The Civil Service is doing a lot of great work in this space. Sue Owen, Civil Service diversity and inclusion (D&I) champion, has commissioned a report, and the findings were published in September. Its next steps include more work to:
Make it normal and safe to speak up when we witness any form of poor behaviour
Revamp policies, procedures and guidance so they are more appropriate and accessible
Development an 'Inclusive Leadership Standard' to be implemented in 2019.
As well as continued cross-government work to ensure an inclusive culture working with Civil Service D&I champions and networks.
Visible challenges
The ongoing work across departments is great news for everyone, because as civil servants we serve a diverse community. Our workforce should be made up of people from different backgrounds to reflect the society we live in, so we can truly understand them, and their needs.
As a final point, if you feel that you or somebody else is being bullied or discriminated against, but that it is being done in a way that is meant to make you feel that they are 'just having a joke or a laugh' then this is unacceptable. It's important that we don't become bystanders and that we all take a personal responsibility to be an ally for the minority groups around us, to tackle poor behaviour and bullying. Right now, during Anti Bullying week is the perfect time to make that stand.
Every single person is different and we all have different coping mechanisms but my advice would be: don't let something like this take a hold of you and control your happiness. There is a way out and there are various groups who can help you.
You can find out more about what's happening in DWP Digital by subscribing to this blog and following us on Twitter @DWPDigital. Visit our DWP Digital careers website and have a look at our LinkedIn page.