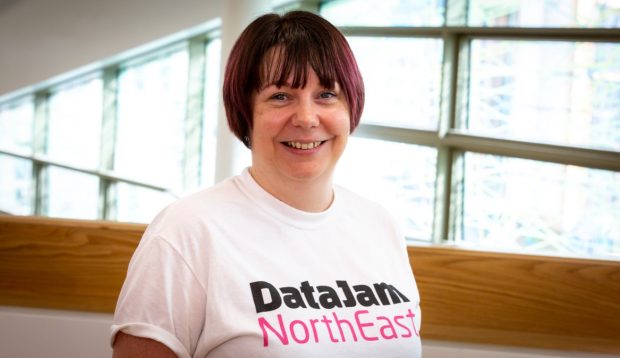 I recently marked a major milestone in my career: I've now been in the Civil Service for 25 years and I even have a certificate to prove it!
But although I've been a civil servant for a quarter of a century, I have not stood still.
During that time I have worked in many roles for the Child Support Agency (CSA), Defra and DWP.
These include frontline operational roles, business analyst, project manager and programme manager before finding my home in digital roles as an agile delivery manager and now my current role as a lead product owner in DWP Digital.
Solving real problems is the common thread
When I look at the common thread through all the roles I've had, all of them are about solving real problems.
In the early days this was more often than not dealing with individual problems for customers such as: "When will I get my money?".
I quickly came to understand the importance of regular payments at an expected amount for these customers so that they could budget and not worry about whether or not they would receive their payments.
This was an early indicator that understanding why people were phoning and what their motivation was helped solve the real problem rather than just answering the immediate question that had been asked.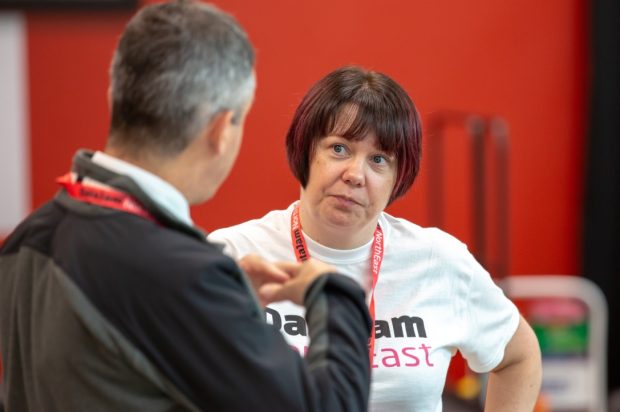 Since those early days the scale of the problems I've tackled have changed.
For example working with Defra we needed to consider how we could improve the accuracy of 2.2 million land records used to validate £2 billion of farm subsidies each year.
The accuracy and timeliness of the land data was leading to delays in issuing subsidies and was also incurring significant fines (in the region of £40 million per year) from the European Commission.
The problem was not only affecting individual farmers who relied heavily on these subsidies but it was also costing the taxpayer as a result of the fines.
Working with data to solve problems
Most recently I've been part of a team considering how to reduce the friction faced by digital services in gaining access to citizen information needed for them to deliver excellent user centric services at pace.
At the heart of almost all digital services is data. Currently much of our data is held in silos and cannot be easily accessed or connected.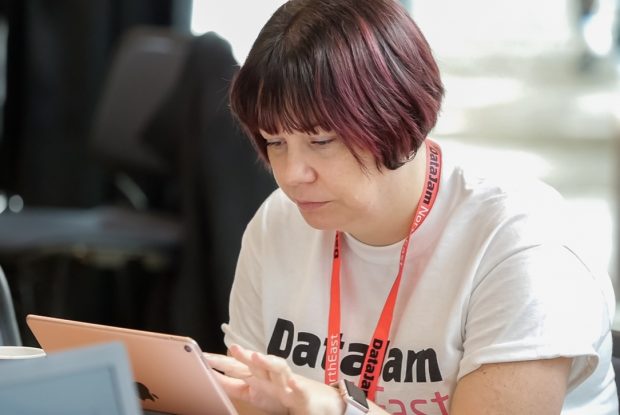 To truly transform our services we need to be able to see our citizens in our data and use that data to continuously improve and where appropriate tailor the services we offer.
The challenge is to make well-understood citizen information available to the right people at the right time in a fast, reliable and secure manner.
Although the scale of problems I've been trying to solve has changed over the years it's still about focusing on the people we are solving the problem for and why it matters.
Learning new techniques to develop my career
At the heart of problem solving is learning and I've been lucky to have had lots of opportunities to learn and develop in the Civil Service. I've met and worked with really diverse people and learnt how to tackle the problems in each of the roles I've had.
I've actively sought out opportunities to learn new skills including service design methodologies, agile principles (hint - the mind-set is way more important than a particular methodology) as well as important techniques for stakeholder management.
I love to work with skilled and passionate people I can learn from and I'm always open to new ways to solve problems. I've also put myself out my confort zone and attended hack events like DataJam North East.
I'd be lying if I said I hadn't thought about roles outside the public sector during the past 25 years but the reality is I am motivated by what we are trying to achieve in DWP Digital. Solving problems that really matter is quite a powerful draw.
I'm still up for the challenge
Thankfully there's still much more that needs doing and there are some big, meaty challenges ahead as government seeks to truly transform its services. I'm still up for being part of that transformation.
Who knows what the future holds or what job role I'll have a few years down the line? But the thing I'm certain about is I want to continue on my learning journey and play a part in government's transformation to deliver services that are more responsive and meet our citizens' needs.
Like this blog? Why not subscribe for more blogs like this? Sign up for email updates whenever new content is posted!