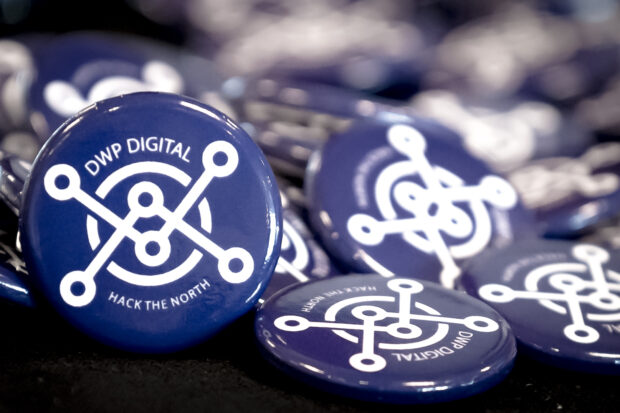 Earlier this month Hack the North 3.0 took place to 'hack' solutions to some of the UK's most urgent social problems. James Parker blogged about why we we're running this hack. Digital professionals from across the public, private, education and charity sectors joined us, including experts from our sponsor companies, MongoDB, dxw and Northcoders.
The theme was 'Connecting digital health services'. Hackers had the chance to network and share knowledge to come up with ideas for new and creative ways to bring health services closer together.
In partnership with dxw and Northcoders, we organised a crèche at the venue on the Friday and Saturday so that parents could join in inclusively, in the knowledge their little ones were being well cared for. For those 'in the moment' unable to tear themselves away from the challenge, there was also the opportunity to hack through the night fueled by food and drink provided by our sponsors.
This is what some of our hackers, as well as the hosts and sponsors, had to say. Watch them talk about some of the ideas and teamwork during the event.
"It's been good to see people sharing knowledge." Calei Smith, DWP Digital
The aim of Hack the North was to look at how we can work together across government and across industry to address problems in creative ways.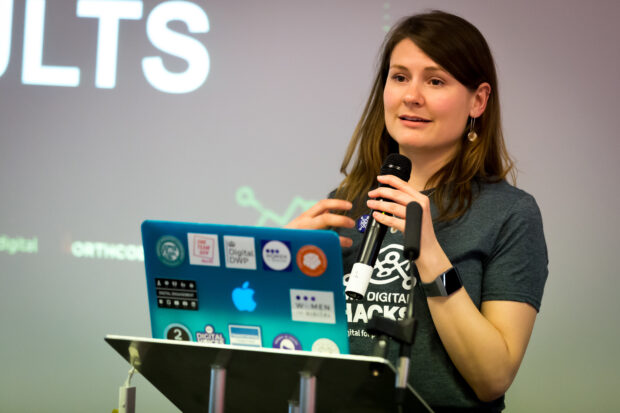 I love coming to hack events, because they're so invigorating, you always get lots of ideas you can take back to your team.
The highlight for me was seeing the different approaches and the teamwork. It's been good to see people sharing knowledge. Also, seeing people who aren't developers learn things about coding has been really inspiring.
Some of the ideas have been really user focused and I've been really impressed with the creative thinking behind some of the prototypes. I definitely think the ideas I've seen can go further than the event. Some teams have already talked about how they can take their idea onto next steps.
"It was a safe space to experiment." Kate Norman, NHS
I'd heard about Hack the North after the previous event in Manchester last November.
I've been to hack days before, and as I work for the NHS in Cumbria as a digital specialist, when I saw this hack was going to be about health, it was definitely something I wanted to come to.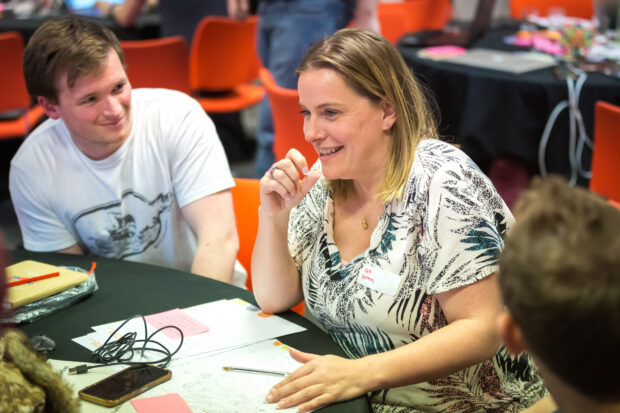 The thing I enjoyed most was having a team of people come forward to work together and help develop an idea in a short amount of time. It was a safe space for people to experiment, learn, and generate ideas on big problems like health.
The thing I'll take away is the people I've met and the connections I've made. I work in the NHS but before Hack The North I'd never met anyone from NHS Digital. It was good to work with them and people from other parts of government to see how we can improve things.
"Having a crèche at the event made it possible for me to attend." Asma Afzal, freelance data scientist
I wanted to come to Hack the North to contribute to social good. Both my husband and I decided to come over and because there was a crèche available for the whole day, we were able to bring our son along.
It's been nice to see him playing with the toys in the next room. If it wasn't for the crèche we both wouldn't have been able to come, so it was a really nice feeling to work together in a team!
Being a parent doesn't stop you from being in tech or attending hack events - and Hack the North was a family event. You could bring your kids along, do some hacking and some coding and then have fun!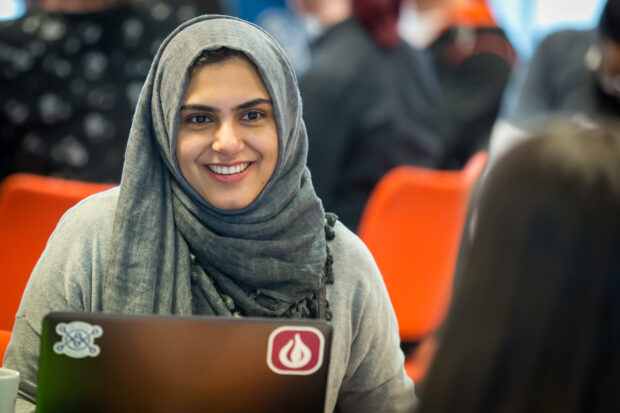 "It was really inspiring." Ashley Fell, IMS Maxim and member of the winning team
It was a fantastic feeling when my team, Team Camo Hat, was announced as the winning team. I couldn't quite believe it!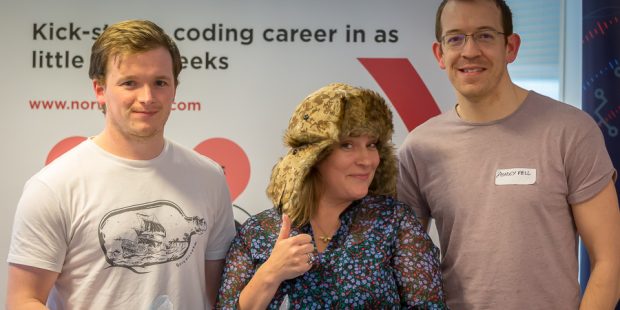 Our team's idea was to build a web platform to help people get into volunteering, whether they have disabilities or health problems, or just general anxieties about getting back into work.
The word I'd use to sum up Hack the North would be 'inspiring'. It's really been an eye opener to how so many people can give up their time, get together and come up with some great solutions to some really tricky problems.
You can see all the action from the day by searching Twitter for #HacktheNorth.