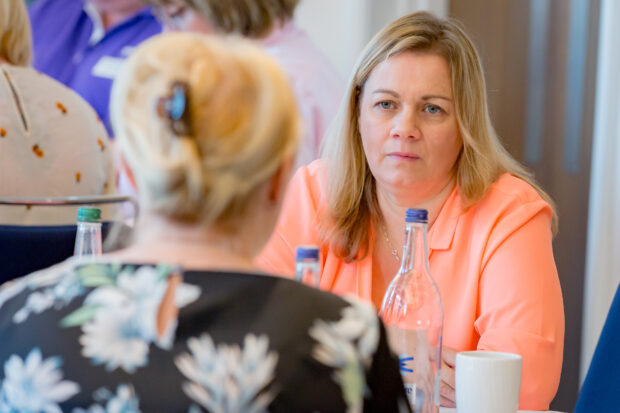 I'm a delivery manager in Technology Services. It's a relatively new role for me which has been challenging and a steep learning curve. I'm achieving results and continuing to build my experience, but it's not the only role I do in DWP.
I'm also volunteer with the Government Access Point (GAP) project, part of Civil Service Local (CSL). The project is led by a team of around 20 people who make a real difference by supporting some of the most vulnerable citizens in our community - a team I'm proud to work with.
What are Civil Service Local and GAP?
CSL is a cross-departmental team bringing together departments and agencies to work together.
It's a programme for colleagues to engage with the community and help people build capability working in real and meaningful projects, GAP being just one of many in the North West.
GAP is a cross-government network of people with professional expertise from different departments, including DWP, Land Registry, HM Revenue and Customs, Ministry Of Defence and the Lancashire Wellbeing Services, working collaboratively to provide a friendly face-to-face service, practical information and joined-up advice. And from time-to-time just chat, listen and provide support to those in need.
Why I got involved
I've been a part of CSL North West for 3 years now. I got involved because I wanted to develop myself, give something worthwhile back to the community and make a difference. I can honestly say that I have accomplished this on more than one occasion.
Volunteering is also an alternative approach to learning and development and benefits me. Working with like-minded people I've been provided with opportunities to share ideas and best practices. It's enabled me to see the views of others, find out about different ways of working and learn how we can work together with combined skills to solve issues.
Helping terminally ill patients with practical support
I work in local hospices with terminally ill patients to signpost them to benefit advice services and help them to deal with their personal affairs.
One of the hospices I work at is the Trinity Hospice in Blackpool. The unit offers a 16-week programme to their patients. It has a day therapy unit that gives patients the chance to enjoy a wide variety of therapies and activities and a change of environment and scenery, promoting physical, psychological and spiritual well-being. GAP volunteers provide face-to-face practical information and support to both patients and their families.
Expanding knowledge and helping vulnerable people
Being part of GAP has increased my knowledge on government information, the wider civil service and helped me to build links with wider organisations.
The project is a great opportunity to use the skills I've gained working in various roles throughout my career. It also enables me to use my personal experiences, expand my knowledge of what support and services are available and to promote the digital agenda with claimants. It's helped me to improve my team working skills and - most importantly - support vulnerable citizens in an environment they feel comfortable in, at a difficult time in their lives.
Although we do what we do ultimately to help people, I was particularly proud when the team was nominated for a Brilliant Civil Service Award in 2018. The awards, open to all civil servants, celebrate outstanding examples of the Civil Service Vision in action. And although we didn't win we were delighted to be highly commended for our work.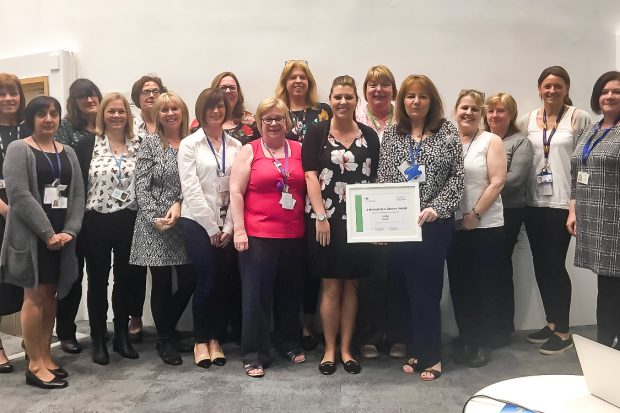 An important commitment
Being part of GAP can be emotional but it's also very rewarding. I've met some great people – both patients and colleagues - heard some fantastic life stories, and feel privileged to have joined such a positive and committed team.
I've been able to take part because I have the support of my line management. My managers understand that offering unique opportunities and inspiring people to be active in delivering the Civil Service Vision is an investment and helps their employees to be the best they can be.
If you're interested in finding out about the work we do throughout Lancashire and Cumbria, drop me a message in the comments box below and I'll be in touch. If you're interested in working at DWP Digital check out the latest vacancies on our careers site.