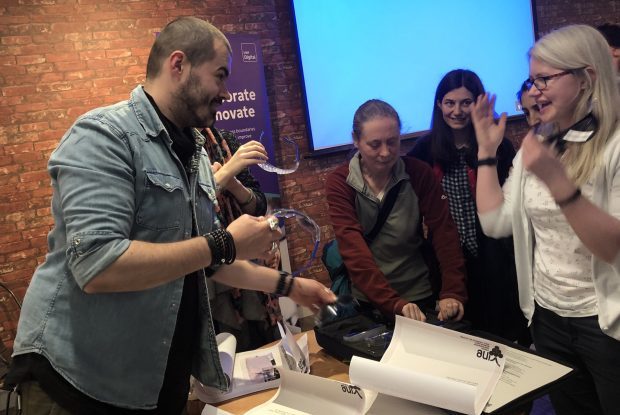 We're hosting a number of events during Digital Leaders Week to showcase what we're doing in the digital transformation of the UK's largest government department.
This is your chance to find out more about the exciting things we get to work on in DWP Digital – you might be surprised!
Digital Workplace tech talks
We'll be delivering a series of Digital Workplace tech talks, which demonstrate our approach of what we've learned so far in delivering a functional workspace for the department's 84,000 colleagues. You can register for the talks on the Eventbrite pages:
In these sessions you'll hear about how we're:
scaling digital transformation across DWP
using the latest machine learning methods and robotic processes to automate tasks
making sure our services are built around our users' needs
Newcastle tech talks
We're also holding a series of tech talks at the Life Science Centre in Newcastle on Thursday 20 June. Again, tickets are available on Eventbrite:
Women in Digital
There's also our ever-popular Women in Digital event on 19 June in Leeds, which has already sold out! However, you'll be able to follow all the action on social media by using the hashtag #WomenInDigi19.
If you can't make it to any of our tech talks, you can always keep up with what's going on in DWP Digital by: