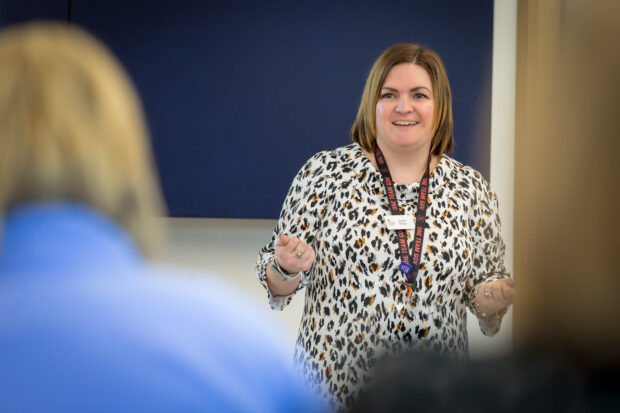 While we're looking to hire hundreds of digital specialists to join us, getting hired is a rigorous process, because we need to ensure we have the right people in the right roles. People get the most out of their career if they're in a role and organisation that fits well with their needs.
Emma said:
"Having recently gone through the process of applying for a DWP Digital role I had first-hand experience of overcoming the insecurities of completing an application form. At that time, I was applying for 2 vacancies requiring different essential skills so submitting the same information for both wasn't an option.
"Research from a recent Hewlett Packard report shows that men apply for a job when they meet only 60% of the qualifications, but women apply only if they meet 100% of them.
"So, the driving force that kept me going was channelling the desire to be more confident and beat the stereotype."
Success Profiles
The Civil Service has recently introduced 'Success Profiles', a new structure for selecting candidates for interview.
Success Profiles give us the best chance of finding the right person for the job. Success Profiles also make it clear what you need to demonstrate in order to be successful. It's a fairer and more inclusive method of recruitment.
They are made up of 5 elements: experience, strengths, behaviours, technical and ability, but not all of the elements are relevant to every role. This means we can be more flexible about which elements are more important to different roles. It also means that people applying for roles have more opportunities to demonstrate their strengths and potential for a role, as well as their experience.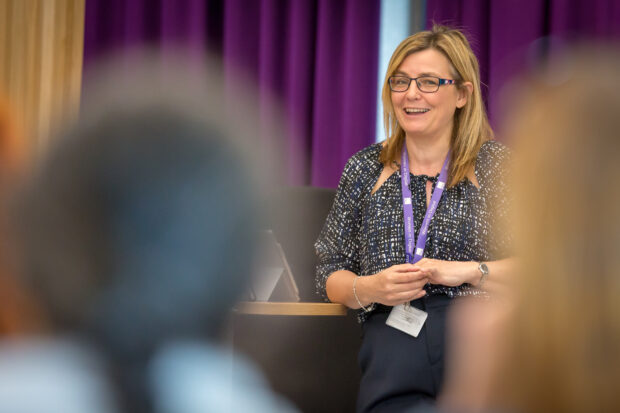 Emma's strategy for success
"I took my time to digest the essential and desirable criteria of each post and drafted 2 separate career histories and personal statements that would demonstrate my skills and achievements appropriate to each job.
"I felt like a winner by just pressing submit because I had overcome my fears of applying and had applied for 2 jobs I was too scared to apply for before. I was pleased to be offered an interview for both and happily accepted one of them in infrastructure services.
"It was because of the gender and diversity imbalance in digital roles, and this emotional journey of applying for a new role, that I wanted to share my story to inspire others. I want to show that you can successfully apply for digital roles, especially with the introduction of the Civil Service Success Profiles."
The application
You'll be asked to provide your CV and to write a supporting personal statement about why you are suitable for the role (for tips on writing a good CV read Tia's blog post).
Success Profiles have been brought in to change the way recruitment is done in the Civil Service making it modern, fairer and more inclusive. As an applicant you'll be given a broader range of opportunities to show your suitability for the job role, maximising the ability to match the best candidate to each role.
If you're looking to apply for one of our roles in the future, it's important that you understand this process and are well prepared. Good luck!
Our tips and advice
Make sure you read through both the job description and the electronic application form thoroughly and look at what behaviours they are looking for. This will reinforce what information and word count is required for each section of the application form. Prepare more than one example of how you fit each job criteria, just in case you're asked to give more details.
Use all the words available to you. Typically, a DWP personal statement is 1,200 words and a CV is limited to 2 sides of A4. Your CV, personal statement and career history is your chance to show off your strengths, shout about your achievements, describe who you are as a professional and what you have to offer in terms of experience, and it should be tailored to the advertised job.
Include details of any relevant interests you have outside of the workplace that reinforce your skills and strengths. Things like volunteering to support youth groups can demonstrate qualities that you could bring to the job.
Don't use jargon that the reader will not understand as it will make it difficult for the vacancy holder to absorb what you are telling them.
Before you go into your interview have 5 minutes to yourself to get yourself in a calm and positive frame of mind.
If you're asked about something that you haven't had experience in doing, then talk about how you would go about doing it. Think about it as a maths question, if you just put your answer and it's wrong then you get no mark for that, but if you show your thought process, then you'll get marks for that even if your answer is wrong.
When being interviewed, be yourself and provide your first natural response to questions – you cannot fake a strength, so be true to yourself. Strength based questions are designed to assess potential and motivation to use a skill. Use these to bring out your personality.
About our roles
Our roles are advertised as working for either the Department for Work and Pensions (DWP) or for BPDTS Ltd, our dedicated service provider.
Whichever role you apply for you'll be part of an inclusive, co-located, multi-disciplinary team, working to reimagine user experiences and make a real difference to our 20 million customers.
Follow us
You can find our vacancies and apply directly on through our careers site. New roles are added regularly.
Keep up to date by following us on Twitter @DWPDigital and @DWPDigital Jobs and set up job alerts so these great vacancies come straight to you.