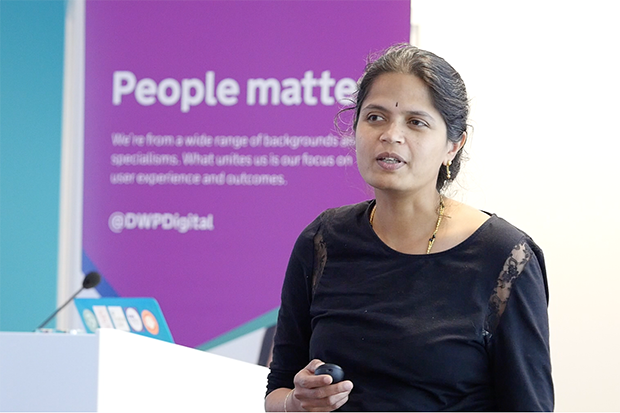 Working in DWP Digital provides an opportunity to make an impact. But it's not just about what you can do in the office; here you have the opportunity to get involved with meaningful projects that make a difference.
As part of its Community 10,000 initiative, the Civil Service pledges 10,000 days each year for its employees to volunteer in local community or voluntary organisations.
So when I saw a Community 10,000 opportunity as a mentor to secondary school students, it appealed to me and I decided to volunteer myself. This small step led to a series of other volunteering related activities. This is a reflection on my journey.
The Prince's Trust mosaic mentor
The Prince's Trust trains volunteers as mentors. I joined their mosaic mentoring programme to mentor a group of 12 and 13 year-old students in Sheffield.
The 2-hour long training covered some basics on mentoring and guidance on how to carry out activities with our mentees.
Since first volunteering I've now done 5 sessions with my cohort. Each of the sessions have been really insightful in terms of the problems schools and teachers encounter trying to get students interested in tech subjects and motivating them. I didn't truly appreciate the challenge ahead when I signed up, nor when I attended the training.
I've learned that there is no instant reward with mentoring so it's hard to see if I've made a difference, but I hope that some of the students may recognise the value of what I've taught them later in their life and that keeps me motivated.
Care leavers 'World of Work' visit
Encouraged by my mentoring work with school children, I volunteered to help run a session at the 'World of Work' visits for care leavers to show them what it's like to work in the Civil Service. Together with my colleagues David and Marc I ran an agile session using Lego blocks. I really enjoyed playing the role of 'Product Owner' in the activity.
By far, it was one of my most wonderful work experiences as I was able to step back and to reflect on how well agile is implemented in our teams. I also got some valuable feedback from the care leavers who took part about their impressions of agile ways of working.
Diversity panel discussion at Leeds University
With my new found confidence for volunteering, I put myself forward when another opportunity arose to take part in a Black and Ethnic Minority (BAME) panel discussion on diversity at Leeds University in May.
The event was part of planned outreach activities to introduce university students to the opportunities in the Civil Service Fast Stream. As a woman from an ethnic minority background myself I know how important it is for younger people just starting out in their careers to see role models who look like themselves that they can identify with.
The questions were thought provoking and covered various aspects of diversity across government. The panel helped to dispel myths about the Civil Service and hopefully gave them some insights for when they choose their career options. My co-panellists did a wonderful job at answering the questions and explaining the Civil Service Code and our policies.
I'm thankful that DWP Digital has provided me with opportunities to take time out of the 'day job' and use my skills to help people and our future generation.
Work with impact
We're looking for people from diverse backgrounds with tech skills to work with us. Have a look at our careers site to find out more.