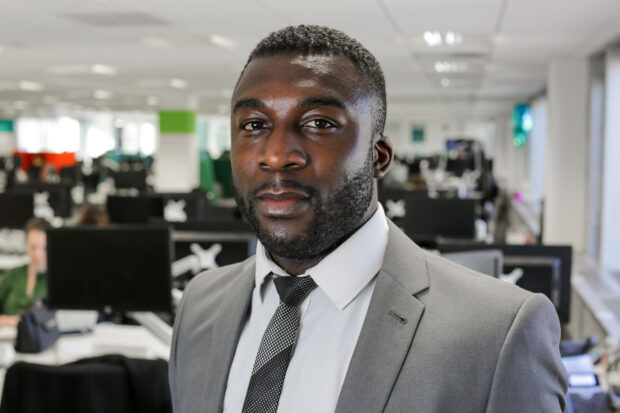 October is Black History Month. As a black person working in DWP Digital as a tech support manager, I wanted to take this opportunity to talk about my experience of being part of the Civil Service.
I joined in 2016 as an external consultant. I found it an enjoyable experience where I was able to work and build relationships with people from many different ethnic backgrounds. After my 2-year contract came to an end I had the opportunity to apply to join as a permanent civil servant and because my experience, so far, had been good, I decided to apply successfully and have stayed in DWP.
This year Black History Month focuses on Black Migration and the relocation of people of African descent to new societies and countries. The impact of migration has created a more diverse culture in the UK and an environment for creativity. This is something that is very close to home as both my parents Migrated from Africa to the UK in the 80s. They have told me about the experiences they had when first coming and how the UK - London in particular - has changed and become a much more diverse location.
I'm based in a West London jobcentre, and it's a very diverse workforce. The area is well known for its cultural richness: The Notting Hill carnival starts only about a mile down the road, Europe's biggest street festival, celebrating Caribbean and black diasporic cultures.
Celebrating diversity and inclusion
I've seen diversity and inclusion being celebrated and supported at the highest level, for example colleagues in my office are planning an event to celebrate Black History Month which will take place at the end of this month. And, in the past I've been invited to take part in a Diwali event where colleagues cooked and celebrated together. It's also great to see some of my colleagues putting themselves forward as advocates such as front-end developer Fey who runs coding clubs for women and non-binary people in Manchester.
I've always felt welcome and included. I've had lots of opportunities such as being a representative for our people engagement group and the chance to apply for a digital apprenticeship. I can see other people like me where I work and this is encouraging as I feel it's important to have role models that I can identify with. For example, my line manager who is also from an ethnic minority background, is a great point of contact for me. He encourages me in my work and to get the most out of the role.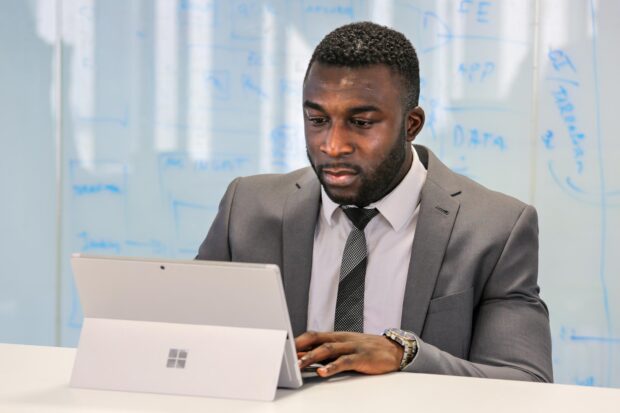 However, there is always room for improvement, even though we have a diverse workforce – 13.2% of people are from an ethnic minority across DWP – I don't see many black and minority ethnic (BAME) people in a senior position. In fact, it's around 7% of people in senior grades and just over 4% of our senior civil servants. I know that our executive team are working hard on initiatives to increase the number of people in ethnic minorities to come and work with us, and to encourage those people in post to move up their careers.
We now have more diverse panels when we are recruiting and we use tools that remove bias from the selection process to judge people on their merits alone. We have supportive groups such as the DWP BAME network. It's an inclusive community and welcomes everyone regardless of race. And we celebrate special dates, like Black History Month with awareness events. I'd personally encourage people from BAME backgrounds to consider a career with us and for our BAME civil servants to seek mentors and become mentors themselves to help the next generation realise their full potential.
We're recruiting right now and we're looking for creative diverse individuals to join us. Have a look at our careers site for the latest vacancies.