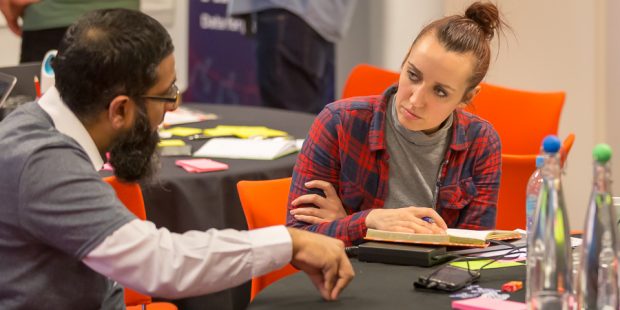 Every day in our jobcentres, our frontline teams support people back into work. They see the barriers that people face along the way, particularly those people who are unable to obtain services that we take for granted like a bank account, or access to the internet or even a phone. These issues are common and distract people from focusing on their main goal of finding work.
So I'm really excited to be supporting our next DWP hack which will focus on the issue of financial inclusion. I'll be bringing a team of colleagues who work on the frontline to support the event. It's a fantastic opportunity to work with a network of experts to explore solutions that will help to prevent people from becoming financially excluded.
I'm looking forward to taking on a challenge that is without a doubt all-encompassing across society: how can we support people from all walks of life? To firstly recognise that budgeting is an issue and then equip them with the tools they need to make budgeting much easier.
Bringing examples and insights to the hack
Together with some of our work coaches we can provide insight to the real-world problems that our users face every day and help the hackers understand the different issues and barriers. We can provide some real-life examples of the challenges our colleagues face in providing a frontline service to some of our most vulnerable customers.
For example, here in our Manchester office we recently supported someone who was using a friend's bank account to receive their benefits. When they no longer had access to this account they had no idea what to do. They had an offer of accommodation but needed a payment on the same day to provide a deposit. As they didn't have access to the internet or a bank account we were able to issue a voucher which prevented them from losing the chance of securing accommodation. However, this was our only option.
So by being part of Hack the North 4.0 we can help the hackers identify what the most common struggles are for people without access to bank accounts and digital channels.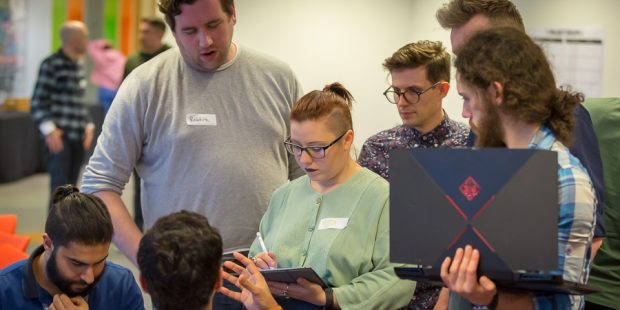 Identifying different customer needs
Every customer journey is different, from those people who are having to manage on a smaller budget for the first time, to those who are having to manage on their own.
In many ways, debt – whether big or small - is common place throughout society. At the hack, we need to consider how do people with debt prioritise their debt repayments? How accessible is the right support? What could have helped, if anything, to prevent the debt in the first place? What budgeting tips and advice are available and accessible? How do people recognise that they face a problem before it becomes unmanageable?
There is also the emotional impact on people at certain times of the year, such as birthdays and Christmas and how they can budget for unexpected costs for example a boiler breaking down.
It would be great to develop a digital solution to enhance the support available to people, particularly something that is self-served and encompasses, engagement, life skills and self-assessment for future support. Or to find a way of preventing people from relying on loan companies who charge excessive interest or using advances and other loans. There are a number of services and products available to people that we could look to join up.
Come to the hack
The hack is a fantastic opportunity to make a huge difference on a subject that impacts so many families across Greater Manchester. I look forward to seeing the innovation and creativity from all those attending.