For most people starting a new role is daunting, but what if you had to join your new team during the coronavirus (COVID-19) lockdown?
Here are 3 people who did just that…
Aaron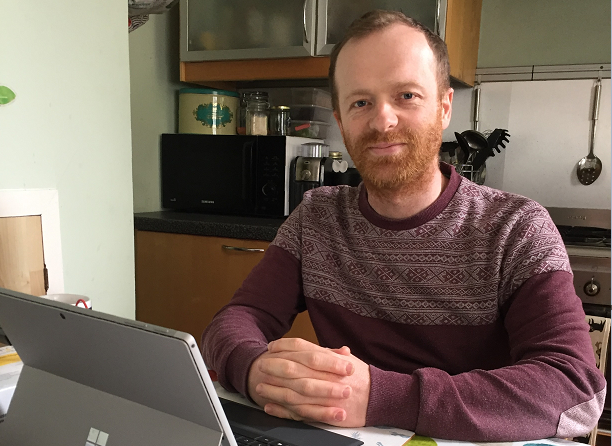 "I've just joined a team working on cross-government and DWP Digital engagement. I previously worked as a marketing and social media manager.
I applied for the post back in January, as I was looking for a role that would help people in some way. I was also looking for something more flexible as a parent to a young family. I had an interview in February, and was delighted to be offered the job shortly afterwards.
I'm now just a couple of weeks in to my new role, and it's been an interesting experience making a start during the lockdown.
My team have been really good at introducing themselves and making me feel welcome. I've been spending a lot of time on Skype for Business getting to know different parts of the business. In 'normal' circumstances I'll be working in a different location to most of my team anyway. A lot of them are based in Leeds whereas I'll be in Manchester. So it's an experience that I will become very familiar with!
I was lucky to be able to pick up my laptop last week from our Manchester hub, by cycling into a very quiet city centre to get it. Having the right IT definitely makes the new role feel more 'real', and makes it a lot easier as I get up to speed with my new job.
It does seem surreal that I haven't met any of my team face-to-face yet, apart from at my interview, so that's something I'm looking forward to once the lockdown is relaxed.
The current circumstances are challenging for everyone, but it feels like I've joined a team that are working hard to keep delivering in this situation and help each other along the way."
Suki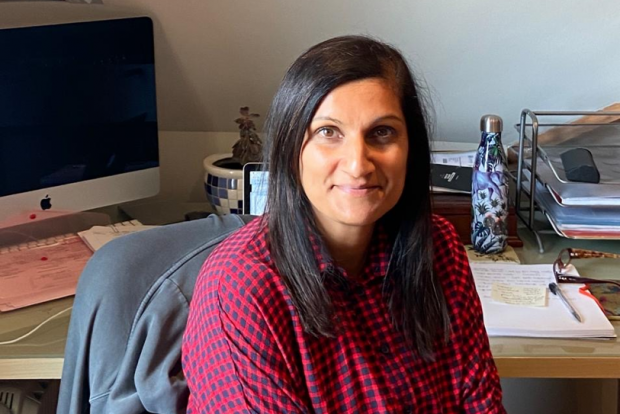 "I've also just joined the same team as Aaron and my new role focuses on internal communications.
My background is in PR, content management and marketing. I've also worked in media relations and press office roles. My new role really appealed to me as I felt I could use my experience in a wider context, and learn and acquire new skills –hopefully adding value to the work already underway.
DWP Digital is at the forefront of digital transformation, so it's exciting to be part of a busy and dynamic communications environment. The fact that DWP is also a flexible employer was attractive as it offers a good work-life balance which is very important to me.
At the interview, if someone had said I'd be starting my new role in lockdown, I'm not really sure how I would have felt about it, but here we are. We're living in strange times, so this isn't something any of us could have envisaged. I feel that I've embraced the challenge well and it's certainly been made easier by the incredibly friendly and welcoming team, albeit over the phone!
What really struck me from day one, was the big focus on wellbeing which is reassuring for a newbie starting a role in unprecedented circumstances. It's good to see that the team is dedicated to keeping the lines of communication open for our colleagues which I think is important in our current circumstances.
I'm now fully kitted out with IT which is an exciting prospect. I'm looking forward to working with the team and wider community to collaborate on projects. I realise there's so much to learn and absorb but I already feel part of something big.
When the lockdown is relaxed, I'm mostly looking forward to meeting everyone in person!"
Danek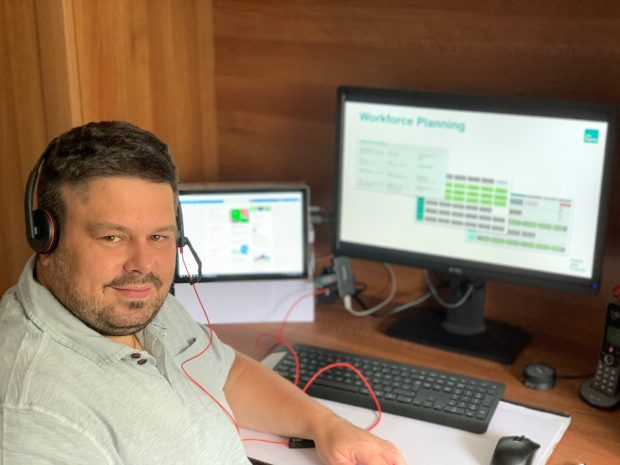 "I've joined a team where my new role is specifically looking at workforce planning.
I spent 17 years working in various Finance, HR and Workforce roles. I've moved from North Wales Police where I was Head of Workforce Planning.
While I managed to implement workforce practices for senior officers, I felt it was time for a change. Having a young family, I decided I wanted to work for an organisation that has its people at the heart of everything they do.
I was apprehensive – as anyone would be going for a new job, let alone moving organisations, location and starting anew – but knew that I would take a wealth of experience with me.
In the weeks before my move I was already gearing up for lockdown and working from home.
Not seeing my team or colleagues face to face was hard compounded with moving to a new role. However regular conversations with my manager and other colleagues before starting was a great help.
I received my letter of appointment just before the lockdown. So when I made the journey to pick up my kit, the office was almost deserted with only a handful of colleagues dotted about. It was strange getting set-up while observing social distancing. It felt like I'd arrived at the weekend or first thing in the morning!
It's been a fine balancing act to start a new job, work from home and look after a 6-year-old. I'm very lucky to have managed to bring everything together and still have time to relax in the evening.
Collaboration has been key, especially when you can't just nip over to another desk to chat with a work colleague. Everyone I've chatted to on Skype has been warm and welcoming.
In my previous role I was a mental health peer supporter and it's been refreshing to come into an organisation that's a big supporter of wellbeing where open questions are being asked to ensure colleagues are coping in the current situation.
Although I've only met one of my team in person, I've Skyped others and we've also had a 'Zoom night out'. We've discussed a welcome get together when we're able to, but for now it's all virtual."
Join us
If you're looking to join a diverse, talented team of people who value work-life balance have a look at our current vacancies for more information.