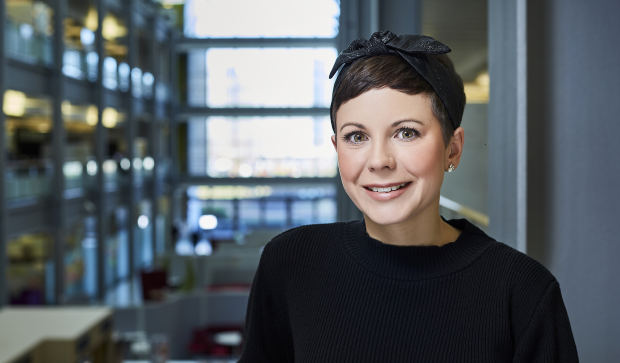 I'm a senior portfolio manager and a mum.
I joined DWP Digital in June 2019 working in the Central Portfolio & Delivery Assurance team. I also provide direct support to the Children, Retirement & Counter-Fraud function.
I have a 4-year old daughter who is currently trying to be as independent as possible (which doesn't always match up with my need to manage time extremely efficiently!), and I also volunteer as a school governor.
Why I applied for a role in DWP Digital
The difference with working here is that I feel like I matter. I can bring my whole self to work and feel supported in everything I do. Before joining DWP Digital I'd spent around 10 years in the financial sector and I was looking for a change.
Initially, I was attracted to the opportunity to be involved in transforming government services. It's not often you get the chance to work on things which have such a big impact. Everything we do really makes a difference, as millions of people count on our services every day.
I was also drawn to improving services for children. It's something I'm really passionate about as a lot of what I choose to do outside of work links to children and improving things for them. Working alongside the teams who are making a difference to children in the UK is really exciting.
What makes it such a great place to work
I've been here for just over a year now and I can see there are many more benefits over and above enjoying what I do every day.
I can work flexibly – be that in terms of the hours I work, or where I choose to work. My work-life balance is genuinely valued and I'm no longer juggling my career with parenting.
In practice this means managing my own time on a daily basis. Some days I'm able to work a little longer than others and I can accrue time on the days when I do extra. This banked time helps me out on days where I have to do the nursery run and, just before Christmas, I built up some time to go to my daughter's Christmas nativity. It was invaluable to be able to do that and it was great not dashing in at the last minute. I actually got a front row seat!
My team is spread across several of our hub sites so we're all used to working together remotely. I've got a laptop and most of our meetings are run using Skype, so it doesn't matter where I am physically. It's a great feeling of empowerment and trust to work in a way which is best for both me and the organisation. The benefits have been even more apparent during the coronavirus (COVID-19) pandemic. I've been able to work from home every day, knowing that I can be just as productive and that I can focus on the wellbeing of myself and my family.
DWP Digital also supports the volunteering work I do as a school governor, something which is really important to me. I'm able to take special volunteering leave and attend meetings without worrying about how I'll fit it in. I feel that this allows work and the school to get the best value from me.
Women in Digital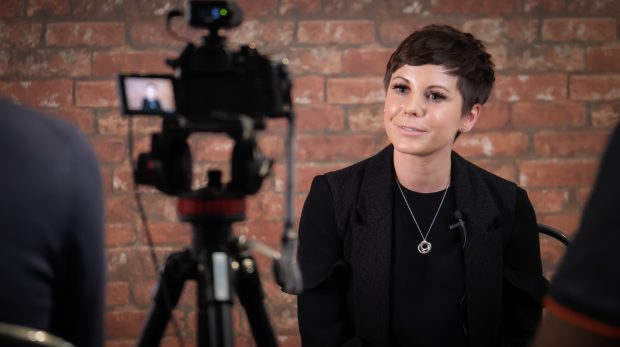 Another big attraction for me was joining a digital organisation which is committed to redressing the gender balance in digital and tech roles. Women continue to be under-represented in the digital sector but 35% of the new recruits into DWP Digital last year were women – one of them was me!
I'm passionate about seeing women succeed in their career and opening doors for the younger generation. Recently I've been lucky to secure a place on the Digital Voices programme, which is focused on improving confidence and engagement in women, helping them to become visible role models. I'm hopeful that by completing the programme I'll be better equipped to tell others my story: what I do every day and about our work in DWP Digital.
And I hope I might be able to inspire some more women to join me on the journey.