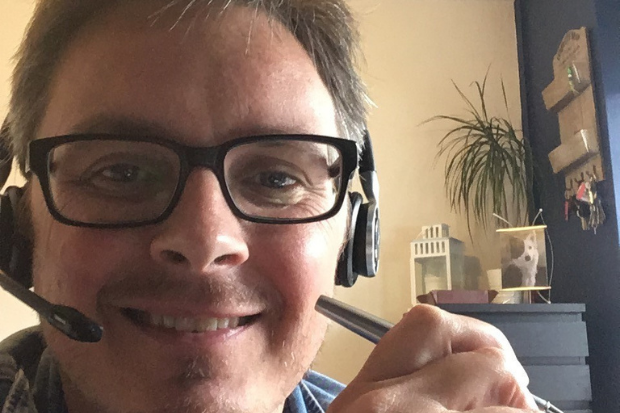 First and foremost, I'm a proud father of three young boys. Needless to say my world is a very busy one and my work/home-life balance is something I value enormously. If I'm going to be effective on either front, then I need the two to work in harmony.
I moved into DWP Digital almost four years ago from a large global service provider for exactly the reasons outlined above. I was looking for a workplace that would offer me the stability and the flexibility I needed with a young family, coupled with enough challenges and excitement to keep me interested.
I consider myself to be very fortunate in my current role. I've the autonomy to effectively manage much of my workload and I'm trusted to do my job, which I value enormously. The fact I can balance a busy work diary with various nursery runs, school runs and appointments is hard to put a value on, it's such a massive help at the minute!
On the challenge front, I haven't been disappointed. Enterprise Architecture have recently worked very closely with our Domain and Business Architecture colleagues to deliver a modern Architecture Strategy. This will form the backbone of moving our huge IT footprint from a suite of legacy and heritage monolithic IT systems to a truly modernised estate of secure micro-service based IT applications.
No two days are the same
The genuinely exciting part of my job is to roll up my sleeves, dive deep into a given problem space and help shape the answers that will allow us to continue driving forward IT solutions. There's simply no such thing as a typical day. I juggle an enormously diverse to-do list, which recently included things like:
continually evolving the Architecture Strategy and Vision, and delivering this in sessions ranging from 1-2-1s up to hundreds of colleagues on a single call
working closely with delivery managers, product owners and architects to determine roadmaps for delivering complex, intertwined IT applications and services
holding hands-on sessions with technical architects to determine the detailed designs behind complex micro-service based IT applications
pulling together complex cost models to fund the DWP transformation strategy and articulating this to Deputy Director and Director level colleagues
Opportunities to develop
Another favourite aspect of the job is that with the department having such a large and diverse IT estate, there are frequent opportunities to get involved in areas of technology or the business that you have a particular interest in.
I've thoroughly enjoyed gaining an understanding of how some of our oldest Cobol systems were designed and operate, and how we can shift huge caseloads onto a modern API and Event driven digital estate. I've spent time immersed in the eye opening world of Fraud and Cyber Security and frequently get the opportunity to grow my understanding of micro-services, APIs, Eventing, UI Composition and cloud hosting environments.
In managing such a wide variety of responsibilities I've especially enjoyed building and maintaining a large network of peers within DWP Digital who are both experts within their profession and, perhaps equally as important in these times of continuous working from home, supportive and engaging on a more personal level.
Coronavirus (COVID-19) has impacted all of us but I do feel that our teams have really pulled together to support one another through this strange time.
Reflecting on the content of this blog post, and given the current pandemic, I do feel extremely fortunate to be in the position I'm in. Enterprise Architecture within DWP Digital is an exciting and challenging world to be part of and has given me the flexibility to enjoy watching my young family grow.
Join us
We're recruiting now and I can't recommend the role enough. I would urge anyone thinking about a career in DWP Digital to take the opportunities available. Visit our careers website.