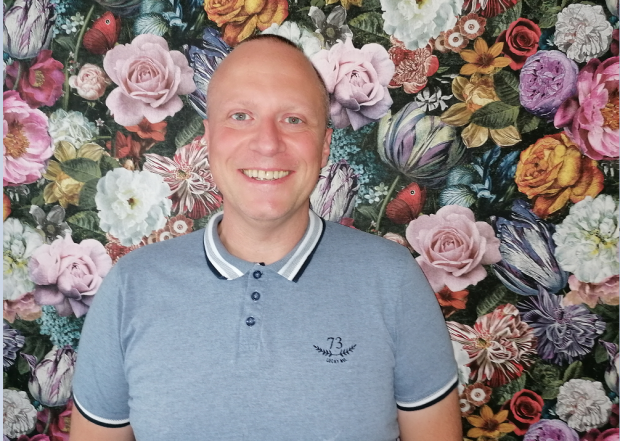 I joined Infrastructure Services last November to work in the Digital Network Services team.
Changing career
Having spent almost my whole DWP career in front line operations I wanted a new challenge and change in direction.
I felt that my experience working with customers in jobcentres as a Work Coach and in Universal Credit implementation gave me a good grounding to work on the technology that supports those roles.
Initially I was concerned that a job within Infrastructure Services would be too technical. But after reading the job description I applied anyway, thinking nothing ventured nothing gained. With hindsight it was the best move I ever made and I'm so glad I took the plunge.
My role in Network Services
I joined the Wi-Fi team administering the Meraki Wi-Fi solution within the DWP estate nationally. This service enables colleagues and citizens to use their devices as flexibly as possible throughout our estate. The team manage all aspects of the service across DWP sites large and small, up and down the country. The job's extremely varied and I'm able to use my existing customer service experience, collaborate with other teams and manage the many contracts and suppliers we use.
To say the job isn't technical would be a fib. It's my responsibility to ensure all aspects of the Wi-Fi service remain resilient and secure. I deal with things like configuring firewalls, working with site representatives to identify faults and when necessary engaging with suppliers to fix them. I work closely with the technical experts to deliver enhancements to the service, ensuring changes are deployed seamlessly and there is no interruption to the user's experience. Ultimately I do what I need to do to ensure the Wi-Fi network is available throughout DWP on a daily basis.
I've found that my technical knowledge has increased massively since I joined. I've also been supported and encouraged on my journey by my colleagues at every step. I can even tell you the difference between Software Defined Wide Area Network and Local Area Network now.
Getting qualified
Overall my experience has been great. Infrastructure Services have invested in me heavily. Within a year of joining I've complete my CISCO certification ECMS1 so I can find my way round the Meraki dashboard effectively, ITIL Foundation v4 for IT practitioners and my APM project management qualifications, with more training for additional qualifications planned.
I've also received masses of informal learning and support, which has allowed me to grasp the technical side of the job much better and faster than I would ever have believed possible.
Join us
We're recruiting now and I can't recommend the role enough. I would urge anyone thinking about a career in DWP Digital to take the opportunities available. Visit our Careers website for the latest vacancies.