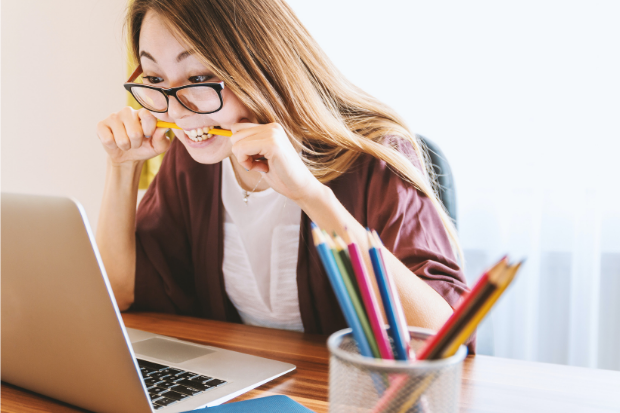 Today marks National Stress Awareness Day, which we're marking with a guest post from Kath Cheer and Andrew Hebson from The Charity for Civil Servants. Here, they give their thoughts on how to recognise stress and the impact it can have, plus some good tips for how to combat it. Thanks to Kath and Andrew for sharing their thoughts!
What is stress?
Stress is a perfectly natural human reaction. It's our brain's way of telling us we're being confronted with a dangerous situation. Stress is not bad in itself; it can help you to take action, meet deadlines or get things done. Stress can become a problem if you begin to feel overwhelmed or that you can't cope.
Stress is not a mental illness in itself. However too much stress can cause mental health problems. It's important that we develop an awareness of how our own bodies perceive stress and begin to take the necessary steps to keep ourselves well.
Get to know how you respond to stress
Here are some questions to ask yourself:
How can I tell when I am getting stressed?
What are my particular triggers?
What works for me?  Take time to learn what you find helpful in reducing your stress levels.
Three good things
When we are stressed, it can be easy to focus solely on what is not going so well in our lives.
Over the course of the week, try taking 5-10 minutes each evening and use this time to write down three things that have gone well for you that day. Level of importance, big or small, really doesn't matter.
It's extremely important to be kind to yourself. Recognising what we have to be grateful for can be a really good start. At the end of the week, take time to reflect on what you have written and notice how this makes you feel.
Creating new habits
When we experience stress, some of our more unhelpful habits can be the source of the problem. When our regular routine is disturbed, it can be natural to turn to unhelpful habits to help us get through. It can be much better for us to use this time of disruption to form some new, improved habits for the future.
Physical stress busters
Not only does physical activity lead to improvements in our physical health, it can also increase our self-esteem, making us feel better about ourselves.
Being active can trigger the reward pathway in our brains, secreting the chemical dopamine. We get a sense of achievement, increasing our motivation to do it again.
The release of dopamine can be affected by how surprising or unexpected the activity is. Trying something new or challenging can therefore make us feel better for longer!
Here's some suggestions of different ways of being active:
Declutter: reorganising a drawer or cupboard can also help reorganise the mind
Spend time with your furry friend: playing with a pet can increase levels of oxytocin
Take up running: the 'NHS Couch to 5K' app is great for beginners!
Sing a song: power ballads or 'happy' tunes often work best
Try something new: taking up a new sport or activity can be a great outlet
Get planting: spending time in the garden is a great excuse to get outdoors
Practice yoga: and its foundation in meditation
Go for a walk: somewhere green if you can!
Connecting with others
We are sociable beings, and we need other people. Although the current lockdown conditions may make it difficult to see people face-to-face, it's still important to communicate:
 Try talking rather than bottling things up
Prioritise your important relationships
Pick up the phone to someone you haven't spoken to for ages.
Even listening to someone else's problems can be a good distraction. People who do things for others often have better wellbeing.
Time for me
Think about what is important to you, the things that nurture you or give your life meaning. This might be hobbies, interests, mindfulness, having fun, doing something creative, spiritual or cultural. The list is endless.
If there isn't enough of that in your life, perhaps you need to think about how that could change. Don't lose sight of who you are in the pressure of getting on with your life!
Sometimes your good stress management techniques can get you through. Sometimes the challenges are too much and asking for help is the best thing you can do.
The Charity for Civil Servants provides support for civil servants from any department, providing practical, financial and emotional support.  We will listen without judgement and do what we can to make a difference.
Like this blog? Why not subscribe for more blogs like this? Sign up for email updates whenever new content is posted!