Our Digital With Purpose agenda is all about using our digital and technical expertise to help give a better experience to the people who use our services.
And what's clear to us in DWP now more than ever, is that everything starts with them, our customers. If we look at the wider world outside of our department, world-class digital services are a part of everyday life, whether it's your bank, streaming services or online shopping.
DWP's customers expect the same level of service from us – simple, convenient, personal, informative and, most importantly, delivering the outcome that was expected. A recent survey of our customers showed that 77% expect to use digital as their default route to access our services post-COVID 19.
However, that doesn't mean that we will move everything online just for the sake of it. Our mission, above all else, is to offer services that are accessible to all. We will only digitise a service where it is beneficial to do so for the customer.
Where services are also provided face-to-face or over the phone, we will strive to make these as effective as possible too. It's not 'digital by default' – it's Digital With Purpose.
Where does the customer journey start?
Looking at complete customer journeys is a key part of this work. We look at the whole story behind why the customer might contact us, where their journey starts, their first point of contact and every step after until they reach their 'destination'.
We also look at the customer as a whole and not just the benefit or service they might have been requesting when their journey began. Our aim is to make this journey as quick and seamless as possible for the customer in order to save time, effort and money.
We want our work to ultimately make it easier for customers to get to an answer or an outcome.
They might use new technology such as video instead of face-to-face if it suits them better. Or fill in an online application that triggers a process to automatically check their eligibility and send out payments without them ever having to directly contact the department - something we have with the Get Your State Pension service already!
Many changes for the better have already been made. The coronavirus pandemic may have changed our priorities for a while, but it also gave us an opportunity to accelerate some work that was already in the pipeline.
What we've delivered
Some examples of services we've been able to accelerate include providing customers with the option to claim New Style Employment and Support Allowance online. This service has been a huge success with around 95% of customers taking up the opportunity to claim digitally.
Our New Style Jobseeker's Allowance was also launched just before the coronavirus impacted, and has handled 100% of new claims whilst proving to be resilient and flexible in dealing with a huge increase in users.
We've also created a more convenient way for people to claim Child Maintenance online. Instead of a 40-minute telephone call involving both a customer and an agent, online applications now take on average 18 minutes. The service is also available 24/7 so people can apply at a time that suits them. About 18% of applications happen outside of core service hours so this is proactively addressing a major need.
It's also worth mentioning the online service allowing customers to apply for Pension Credit that we launched back in May. Two-thirds of new claims are now made digitally using this service.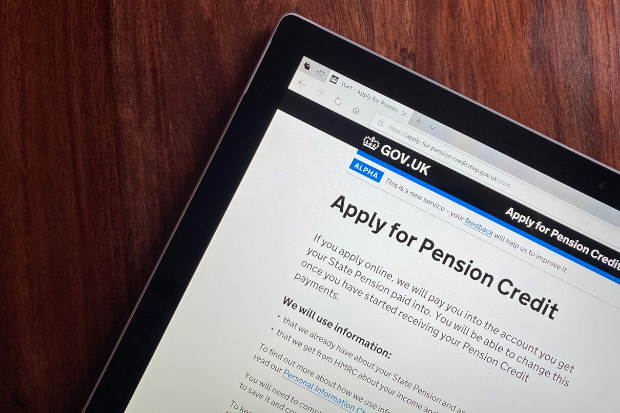 I could go on and list more new services and improvements we've made, but it would make for a very long read! We have another 30 initiatives already underway as part of our Digital With Purpose agenda, all of which are aimed at improving things for our customers.
We've also helped our colleagues
We couldn't have done any of this work without all of our colleagues here in the department, and we've worked hard to make sure they can continue their efforts with minimal disruption.
This has meant delivering equipment to 23,000 colleagues so they can work from home, enabling 30,000 colleagues to call customers using their laptops and strengthening our networks to deal with the huge surge in demand. We're also thankful to the thousands of external users and partner organisations that have supported our work through secure access to our policy, training and operational systems.
Looking ahead, our work to digitise our services will also bring huge benefits to our colleagues. Eventually, all customer information will be in one place and will be easy to find and manage. Colleagues will be able to see a customer's complete story and advise them on that, rather than on a single benefit claim.
We will maximize our use of data and automate simple, administrative processes so that colleagues can spend less time on these activities and more time helping those who need it most, with empathy and compassion.
Sharing our insights and data
Alongside this, we need to challenge our structures and ways of working to ensure they're delivering for the customer. Sharing more data and best practice will help us to understand the easiest way to address common issues, and find simple solutions. We will also share our data, products and services with other organisations such as the NHS to help us all to work together in a more seamless manner.
Through collaboration, we will use all our expertise to put customers and colleagues at the heart of all we do. This relies on open and honest conversation, emphasising customer insight and user research and being brave enough to experiment and learn along the way.
And when we crack it, we will look to reuse our learning, our approaches and indeed our services so that we can continue to push towards our mission to improve customer and colleague experience through being Digital With Purpose.
Want to get all the news on our Digital With Purpose activity? Sign up for email updates on all our blog posts!