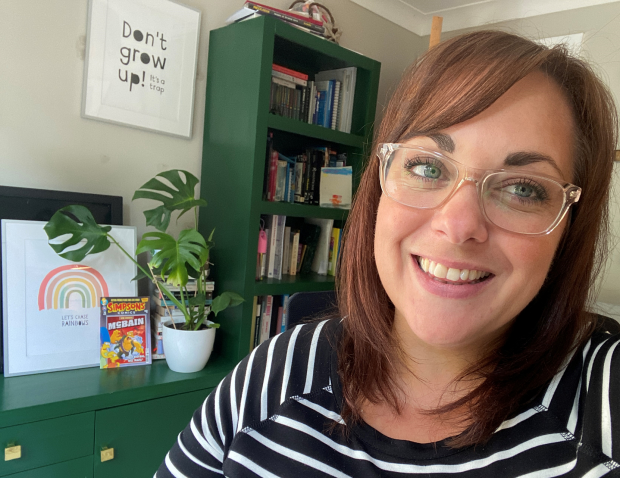 Monday 18 January has been dubbed 'Blue Monday', apparently the most depressing day of the year. It's the day when the post-Christmas blues hit us, we're feeling worse off financially, we've most likely already broken our New Year resolutions and the cold weather and dark nights feel like they'll go on forever.
In addition this year we're also feeling the impact of COVID-19, which has affected employees' wellbeing. Over 60% of CIOs have cited it as a major challenge  according to CIO.com. As a result, it's more important than ever to help people to feel connected.
But don't despair just yet! Here some of our colleagues from the DWP Digital Wellbeing Forum share lots of ways to combat Blue Monday and boost your mood.
Fay: sponsor of the DWP Digital Wellbeing Forum
"Anyone who has ever been on any type of leadership or development course will know that you're often asked to describe your key strengths, or identify your personal brand. It's in those moments that people flip through a dictionary of management terms in their head, and often settle on 'resilience'. I mean who wouldn't agree that it's a great quality to have? We wear 'resilience' like a badge of honour. Except, how many of us have really had our 'resilience' tested?
The COVID-19 pandemic has certainly given us this test. We've had to focus on our own wellbeing, as well as supporting our families and our teams at work. It's been a truly challenging time. Our latest staff survey showed that people are struggling now, more than ever. You can feel it, can't you? Let's face it, how many of us are feeling our best, right now? In DWP Digital we're not taking the scale of this challenge for granted, and I'm proud to be sponsoring our latest initiative - The Wellbeing Forum - focusing on growing 'wellness' across our organisation.
For me, being a Wellbeing Champion is all about removing the stigma of accessing help when you need it. It's about seeing the whole person, and ensuring that all aspects of their wellness are recognised. I heard a great saying last week: 'you have to feel well, to lead well'. Wellness starts with you and you need to prioritise your own wellbeing, before you can support others. Lots of us have caring responsibilities outside of work, or health issues to contend with, and these can put added pressure on our ability to lead happy and fulfilled lives. Life can be complex, and often things happening in our personal lives affect our ability to perform well at work. Does it therefore make us a weak person, if we're struggling or need support? Absolutely not. Ever.
Personally, I'm in desperate need of a fitness coach. My steps are down, the dark nights are coming in, and I need a plan. I've also been thinking about small changes I can make in my weekly routine. Every day my team and I have an online touchpoint meeting, where we talk about how we're all doing, listen to each other, and offer support and encouragement. These daily calls have been so important to us to stay connected, and to simply cheer each other up. Taking time to talk to the people around you has been a really powerful thing for us. Our team is stronger and so is our wellbeing.
In the meantime, I challenge you to take 15 minutes out of your day to do something you know will make you feel better - perhaps read something on wellbeing. Secondly, take another 15 minutes out to talk and connect with your team and take a moment to talk about changes you could make.
Let's make COVID-19 an opportunity to reflect on what truly matters in life, to grow as people and to spread positivity throughout our organisation.
Alison: Health and Wellbeing Advocate
This year I've really turned the corner with my wellbeing. One of the ways I've done this is by ensuring I've got lots on to keep me busy. I've become a Digital Wellbeing Advocate and I'm part of the new Digital Wellbeing forum.
I'm loving the IT opportunities that are being presented as a result of the pandemic. I was given early access to MSTeams last year to test new ways of working and it's been a huge enabler for me, allowing me to connect with colleagues, friends and family. Being able to share good practices, hints and tips digitally has made our wellbeing work so much easier, for example we've recently had access to podcasts from the Digital Wellbeing Team.
Outside of work, IT has allowed me to arrange electronic games of Monopoly and Cluedo with my daughter when we've been unable to meet in person. It's allowed me to connect with my volunteering work with the Army Cadet Force Adults, and I recently hosted a Big Army Quiz. The best thing about having the tech to join in digitally is that it gives me choice, there's no pressure and I have all the tools available if I want to use them.
I feel that I'm more light-hearted and hopefully approachable as a result of my new positive outlook, and because of this I've gained new friends and definitely laughed a lot more in the last year. I understand that everyone is on their own journey, but I really feel that focusing on the positive things that make life more bearable when you're feeling low, works wonders.
Rowena: chair of the DWP Digital Wellbeing Forum
The emotional and mental turmoil because of COVID-19 is something which has affected every single one of us in various ways, regardless of how strong a person you are. It certainly hit me sideways in a way I'd never have imagined.
I've been through all sort of emotions, such as the frustration and fear of leaving my loved ones, not knowing when and if I'll able to see them again. Also the feeling of joy and celebration of birth amongst family and friends, as well as the heartache and grief of losing loved ones.
Before the pandemic I welcomed 2020 with so much positivity, hope and excitement – but my plans were suddenly squashed and shut down, like everyone else's across the world. The loss of control, isolation and adapting to new ways of working sent shockwaves and affected many people's emotional wellbeing. It certainly affected mine.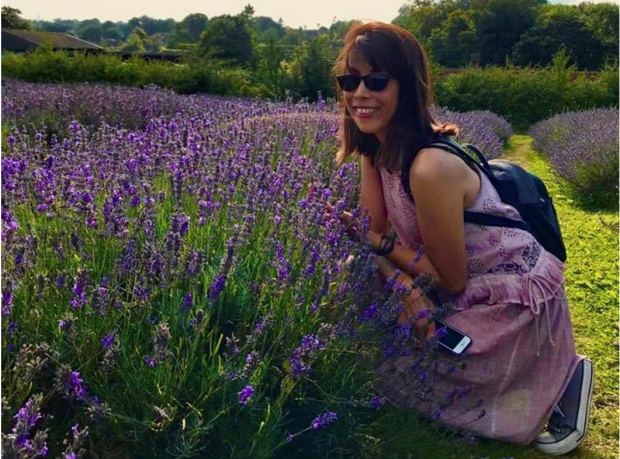 The feeling of uncertainty is one of hardest things I've struggled to cope with and not knowing when (or if) life will return to normal. But one thing I now know is that I will always have control over my mind-set. I've realised that I have to accept and go with the flow, which has strengthened my ability to choose how I see things. My change of mind-set has helped me to practise coping with these changes, and show compassion and empathy to others, whilst making me re-evaluate what's really important and how I treat my family, friends and colleagues. I've stopped dwelling on the negative. This shift in my perception has been vital for my own self-care, as how I cope and react has an impact on my personal and work life.
Change is tough and, of course, I'm grieving the old 'normal' times. And that's ok as it's part of accepting the new normal. I appreciate that it's easier said than done but I believe as long as I focus on the love and zest for life I had before the pandemic, then this will help me to process the hard times and manage my expectations. And most importantly to practise self-care, compassion, empathy and kindness towards others because this is what enables me to grow and thrive.
DWP Digital are recruiting
If you'd like to work in a role where every person matters and wellbeing is a top priority take a look at our Careers site.