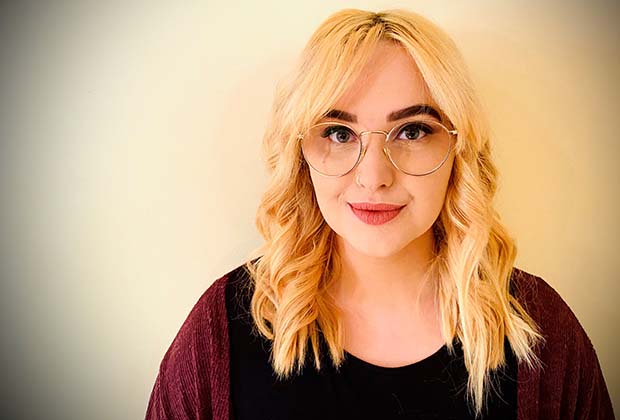 It's National Apprenticeship Week so we asked our Cyber Security apprentices to take us through their experience of working at DWP Digital.
Rick Wade:
"I joined the Digital Security team in DWP as a Level 4 Cyber Security Apprentice in November of 2020. I was excited to come aboard and over the moon to finally be starting my journey into the world of cyber security. Although, I must admit that I was somewhat nervous about starting a role with so much to learn during the unusual circumstances brought about by the COVID-19 pandemic. However, shortly after starting my role, these worries were put to rest and I was warmly welcomed into the department by a supportive team who have made every effort to stay in regular contact."
New skills, new opportunities
"My background is in technical support, software installation and configuration, and software QA. In previous roles, I've installed and mapped software to function over a local network,  tested code changes and performed stress, regression and sanity testing. I've worked in an agile environment with a 3-week sprint.
I look forward to expanding on my existing skill set throughout my apprenticeship with Digital Security, and making the most of this great opportunity to network with experienced cyber security professionals and draw on their experience. My role involves learning a broad spectrum of different areas of cyber security and putting these into practice to support the department in enabling digital security."
Flexibility in my learning
"At DWP Digital I have the flexibility to focus on areas that fit in with my skills and interest, providing me with a unique opportunity to gain valuable experience in a challenging and engaging sector. This is due to the size of the department and the wide range of security activity that we cover.
During my time so far, I've been given a varied range of projects to undertake. I have written disaster recovery plans, engaged with the rollout of the NIST framework, looked into cryptography and monitored networks to spot anomalies. This gives a large amount of variety to my working week and I'm looking forward to getting involved in future projects and seeing what the apprenticeship holds in the future."
Emily Ashton:
"In November 2020, I started working for the Digital Security team as a Cyber Security Technologist Apprentice. I previously studied Computing at University, which covered Software Development, Cryptography, Programming, Networking, and Interactive Applications. Since completing my course, I've wanted to get back into the computing industry but never had the opportunity until this apprenticeship started. Much of my working experience has been working as an Assistant Manager at a cinema and various other retail chains."
Friendly and supportive work environment
"Even though I've only been part of this team for a few months, it feels as though I've been a part of the team for years. Everyone is extremely welcoming, helpful and willing to give up time in their day to assist. I was extremely nervous about coming into a team so vast, but my worries were put to ease straight away by colleagues.
Even though I don't have much experience working within the computing environment, having a team that is eager to support and help me as much as they can has really helped my knowledge and confidence. It's refreshing to work in an environment like this one. My managers are helping me succeed and be the best I can be by offering support and listening to any concerns that I might have."
Every day is different
"Currently, I am working on materials and researching NIST and how that fits into the department as a whole. With being an apprentice, I have to learn and understand certain areas such as vulnerability and risk, networking, and communications whilst also ensuring that I'm an active member of the team and contribute to its vision and goals.
My first few weeks of being a part of the team was spent going through all the introductory materials, which was extremely helpful in understanding what is expected of me but also what I should expect. As the months have proceeded, I now understand that every day is different, and brings new challenges. I find that it's a very flexible place to work, in that, if I'm needing to get more of an insight into a different area, there's always time to allow me to do that.
This introductory period has really opened my eyes to how much work goes on and how exciting it is to be a part of that. It has focused me and I'm excited to carry on my journey within DWP Digital Security."
To find out more about apprenticeships at DWP Digital and how to apply, visit our careers site today.