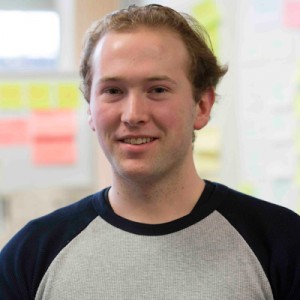 Back in December, I blogged about my first experience of an agile Discovery. We were discovering how we can improve the way we attract people to apply for digital and technology roles in DWP.
Since then, we've launched a public beta – made up of a campaign microsite with some social media (@digitalDWPjobs, blogs and jobs posted in relevant online communities).
It was my first experience of agile and very different from other projects I've worked on. The one thing that stood out was the way we designed the service around the users' needs.
Agile (even with a small 'a') is a state of mind
What struck me most is that agile isn't just a methodology or way of working – it's about attitude and behaviours too. Sometimes it's about being the 'user in the room', and standing firm in the face of differing opinions about content and design. Agile is also about being brave, being prepared to test and learn and put a product out there for users to critique and test.
Working in an agile way needs a lot of collaboration and teamwork – we had that in spades, and it helped when the world around us had different views about the product. We found this happened more and more as the product started to emerge. I think that the more we 'showed the thing', the easier it was for people to have an opinion about it.
Have we built a service that meets users' needs?
We had a lot of discussions around 'when we say 'user', who do we mean'? The truth is that we mean a person who's going to actually use the thing.
The reality is that people within any organisation have an opinion about what users want, or what they want to present to users, and it's difficult to overturn this without good evidence from real users.
So, we want you to test it. Well, we want you to test it if:
You've looked or applied for a job outside Government in the last 12 months
You've been working in the private sector and you've looked or applied for a job in Government in the last 12 months
You've a proven track record of designing services around user needs.
If you're not one of the above and you've just got a burning need to put your stamp on the product or what you want users to experience – then, well, we've heard loads of those opinions. Nice to hear but not, well, representing the users.
I'm excited that we're trying something different – it's not revolutionary (and who has the energy for that?), but it's a different approach to recruitment.
Users will tell us whether it works for them.
Let us know what you think – have a look at the campaign microsite and follow us on twitter.