Today in DWP Digital we're celebrating Ada Lovelace (1815-1852).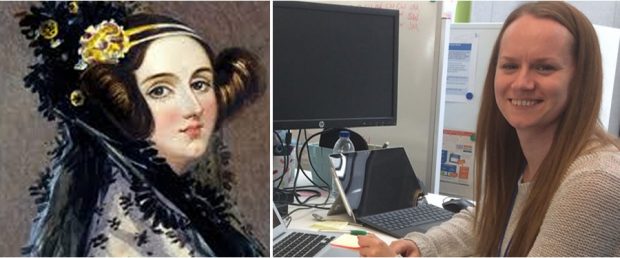 Ada was an English mathematician and writer, famed for her work on Charles Babbage's early mechanical general-purpose computer, the Analytical Engine. Her early insights on the engine include what is recognised as the first algorithm intended to be carried out by a machine.
Ada has been a role model and key female in the science, technology, engineering and mathematics (STEM) field throughout its history. I'm Gemma Kirk, part of the Central Statistics  team in DWP Digital. Being a female in technology myself, I wanted mark this special day by thinking about what Ada and I have in common, and by looking at how we can all be role models for a future generation of girls.
Common traits
So common trait number one is that I'm also a mathematician. I joined DWP 14 years ago on a year-long work placement as part of my degree course in Mathematics and Statistics. I now work in DWP Digital on a Statistical Dissemination team.
My original placement gave me fantastic hands-on experience of coding and helped me to develop skills in communication and being part of a team. I've since had a number of roles working with data and statistics including working on customer insight, providing analytical support and working on national and official statistics data.
Common trait number two is that we're in the minority. She was a woman studying and working in STEM. It's now more than 200 years after her birth and women working in digital roles are still in the minority. This is one of the reasons it's so important to highlight inspirational women role models from across history. To ensure a gender balance moving forward we need to inspire a future generation of women.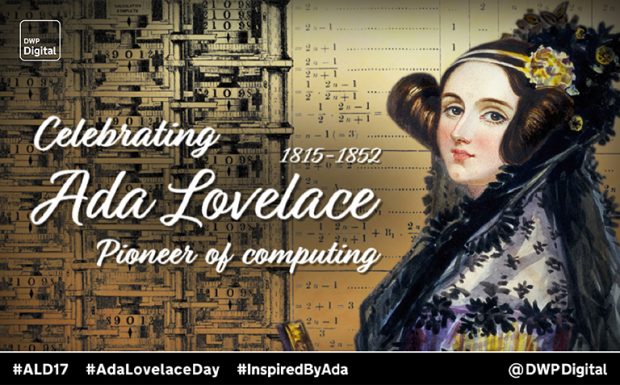 DWP is a great place for women to work; our diversity and inclusion policies are geared towards helping people get a great work-life balance. As a working mum I've benefited from a flexible working hours policy, allowing me to fit work around my home commitments. I've also been able to make use of the DWP's childcare voucher scheme, which helped lower the cost of my daughter's nursery fees. Although my biggest challenge as a working mum was catching-up on the fast pace of technology after taking maternity leave! I was only away a few months but a whole new profession in Data Science had appeared whilst I was away and there was lots of new software and terminology to get used to. I suddenly felt like my mam trying to work her iPhone!
I currently lead the Central Statistics team, which involves looking after the live-running and development of one of DWP's online statistics tools. I'm also leading on work to make improvements to the way in which DWP disseminates its statistics. I've been involved in user testing work and analysis to make it easier for users to find information and to make our system more intuitive and user-friendly. And, I've led the introduction of new data visualisations that have been published alongside some of our main statistical releases, allowing users to explore the data in a more intuitive but guided way. The products have been well received, winning a DWP Digital Award for Transformation and Innovation.
And, I'm proud to say, the team I work on recently won the Government Statistical Services award for the Best Presentation of Statistics for the multi-layered approach we take to our releases. It was really pleasing for our hard work to be recognised. Which brings me to my final common trait – recognition for our work. Ada's work led her to be regarded as the first computer programmer, and while the work we're involved in for DWP Digital isn't always as prestigious - we are transforming the welfare system for millions of people.
Providing role models
I think it's important to show girls that a career in digital and technology can be for them by providing role models like Ada that girls can relate to and see themselves in.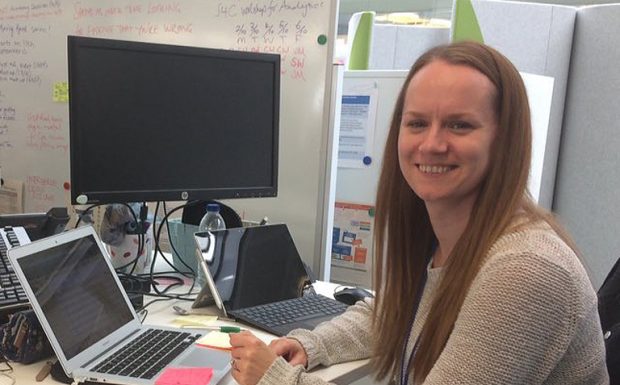 Last year I attended the Women into Leadership conference which I really enjoyed and subsequently joined the Women in Technology network to raise the profile of the gender gap. The group's doing some brilliant things and really driving the agenda on gender forward.
I wanted to make something happen locally, so I'm now working with a group of women based in Newcastle to form a support network to help each other develop. We had our first meeting in June and we're sharing our own experiences, arranging guest speakers and training sessions.
I've also been working with the Next Tech Girls initiative to arrange work placements in DWP Digital teams for girls aged 14-18 so that they can experience first-hand what a career in digital is like.
To celebrate Ada Lovelace Day my colleagues will be sharing how they've been inspired by Ada and other influential women in tech and digital. We're also launching a video campaign that will run over the next few weeks using #InspiredByAda on our @DWPDigital Twitter account. Join in the celebrations – follow us  and find out how others have been inspired by Ada's work.