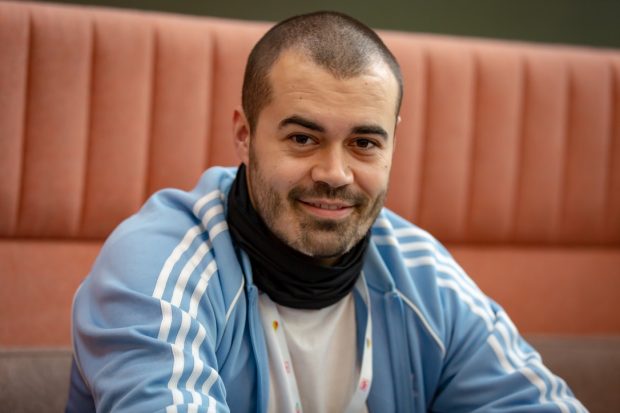 I've struggled with depression and anxiety for as long as I can remember.
Before working at DWP Digital, I would rarely talk about these issues for fear of ridicule. I was afraid that people wouldn't take me seriously or that they would brand me 'dramatic'. This is why it's important to raise awareness, and Time to Talk Day is a way to bring people together to break the silence around mental health problems.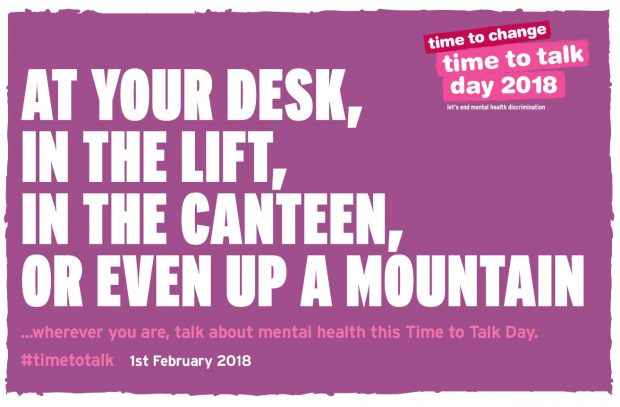 Don't be afraid to talk
Getting people to talk about mental health will help to break down stereotypes and educate people. With mental health conditions affecting one in four of us, it's important that people aren't afraid to talk about how they're feeling.
In the past, people's lack of understanding has led me to bottle everything up. Everyone seemed to have an opinion. Whether it was professionals, friends or family, I'd often be told: "Cheer up mate." "What do you have to be down about?" and "Things can't be that bad".
For males, it can be especially hard to talk about how you feel. Growing up we're often told to "man up", "be a man" and that "boys don't cry." Phrases like these are why I'd say nothing; why I'd drift through life hiding the lows and pretending to be ok.
But when you're conditioned to never talk about how you really feel, the only way to express anything is often anger. And that isn't good for anybody.
My mental health journey
My anxieties go way back. The need for acceptance and the need to fit in runs deep. But, I've always known I was different.
I grew up in Newcastle, where parties, fashion, clubbing and drinking are all part of normal life. I hated the large crowds, strangers and rowdy drunks. These volatile situations would send my anxieties into overdrive.
I find it difficult to admit, but my coping mechanism was to try not to think about anything at all. I went through some dark times, because the only way to achieve this was to get so intoxicated that my brain couldn't think of anything to worry about.
Looking back, I realise this behaviour made me hate myself. I wasn't addressing the issue and my coping mechanism was just causing me to self-destruct.
The trouble with a coping mechanism is that it never addresses the problem. It doesn't ever make you feel better. It just delays the onset of despair and amplifies it when it arrives.
As a designer, I'm a creative person. And my experience is that creative people tend to think more. By this, I don't mean they're more intelligent, I just mean creative people are more likely to dwell on something that others may overlook. But it's this attention to detail that makes us good at what we do.
I can also be over analytical in the view I take of my work and feel that I don't deserve any of the credit I receive. These feelings are strengthened when working in a multidisciplinary team, where ideas are shared and built upon. I'll often believe that the team has carried me, or that somebody else handed me an idea.
This inability to accept an accomplishment despite the evidence is called 'imposter syndrome'. This inner battle for perfection and not feeling that what I've done is good enough is why I can't let go easily. It's why I play scenarios out in my head over and over again.
Ruminating like this is often my catalyst for depression. It's a constant battle with myself to be better, without ever feeling like I achieve it.
Learning to deal with mental health issues
So over time I've learnt new ways to cope:
Learn to internalise any external verification - when somebody compliments me, I try to believe them. Very few people hand out lies as compliments. So, if they tell me they like my work, they do. I'll say thank you and pat myself on the back, rather than looking for ways I could have done it better.
Surround myself with positive, like-minded people - if people are negative I don't associate with them. One of the biggest problems in my life was the belief that I had lots of friends. I didn't. I had lots of acquaintances. So now I walk away from people who make me feel anxious about being myself.
Don't struggle in silence - if I'm feeling anxious or depressed, I talk to somebody. Friends. Family. My manager. Just talking about it makes the load seem lighter.
Look for flaws in others - I don't mean I make things difficult for people, or point out their mistakes, but I do notice them. Nobody is perfect. It's what makes us human. Recognising this helps me to come to terms with any mistakes I make.
Face fears - all anxieties stem from fear. I often imagine the worst possible outcome for any scenario. My counsellor calls this 'catastrophising'. But it's extremely rare that the actual outcome is as bad as I've imagined. So, every time I'm scared, I try to pay attention to how things actually play out compared with how I feared they would. This can help rationalise those fears in future, which reduces the stress of the entire scenario.
Discover what makes me happy - most people think more money will make them happy. But depression doesn't go away no matter how much money you have. For me, I'm most happy when I'm helping people.
Don't conform - if I don't want to do something, I'm no longer afraid to say no. I'm now virtually teetotal because I don't enjoy drinking or partying. I never have. People may think it's boring, but so what?
Be true to myself – this is the most important coping strategy! I make sure to always be myself. Individuality is what makes us human. We should embrace and celebrate the fact that everybody is different. How could I ever escape depression if I'm suppressing who I am?
Supporting others
I'm not an expert. I can't give medical or legal advice. But I can offer support.
If one in four of us experience mental health needs at some point, it's likely you're already working with people that may need your support.
But the environments we work in often don't feel safe enough for us to be open about how we feel. Less than half the people diagnosed with a mental health problem actually tell their manager.
Sometimes there are clues. People may appear tired, anxious or withdrawn. They may struggle, find it hard to make decisions or find solutions to problems. But, it's important to remember everyone's mind is different.
There may be no outward signs that somebody is suffering and you should never make assumptions about people's mental health - good or bad. This is why it's important to create an open culture where people feel comfortable.
If you think somebody you work with may be struggling with their mental health, just talk. It shouldn't be difficult to ask, "How are you doing?" People often want to talk about it but don't feel able to bring it up themselves.
Sometimes when managers lack confidence about mental health they may make this conversation overly formal, and this can compound the problem. A person may not want to be referred to HR or occupational health. They may just need a quiet talk over a hot drink, and to know that people care about their wellbeing.
And finally…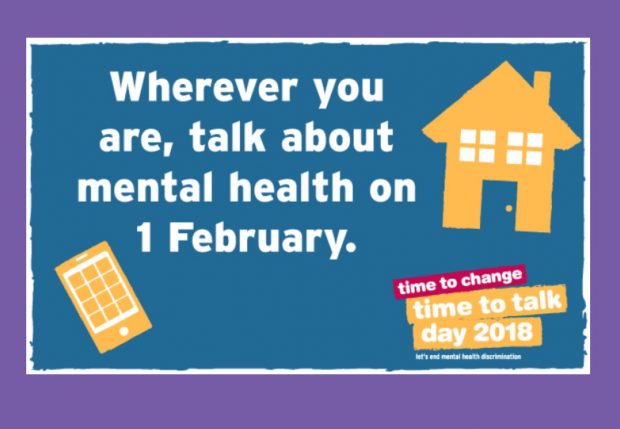 Keep talking. By taking away the taboos on mental health we'll improve relationships, aid recovery and take the stigma out of something that affects us all. We need to take proactive steps to create a more open and supportive culture. Not just in the workplace, but around mental health in general.
It won't happen overnight, but the individual relationships between people are the key to getting this right. If people receive the support they need quickly, it can help steer them away from developing a more serious problem.
You can  find out more about what's happening in DWP Digital by subscribing to this blog and following us on Twitter @DWPDigital. Visit our DWP Digital Careers website and have a look at our LinkedIn page.