DWP Digital's delivery community plays a key role in building the services that more than 22 million DWP customers use every day. They work in a community of practice where teams share knowledge and experience to continually iterate the services they deliver.

To mark Learning at Work Week, four attendees from a recent DWP Digital Delivery Manager community event talk about how networking and collaborating as a community helps them to learn and develop in their roles.
'It's about taking time out of the day job'
Mark Bailey, Delivery Manager
"Community meet-ups are crucial for taking time out, to be able to step away from the job and put in context what you're doing day to day. It gives you chance to reinvigorate, think about what you are doing and share that with other people.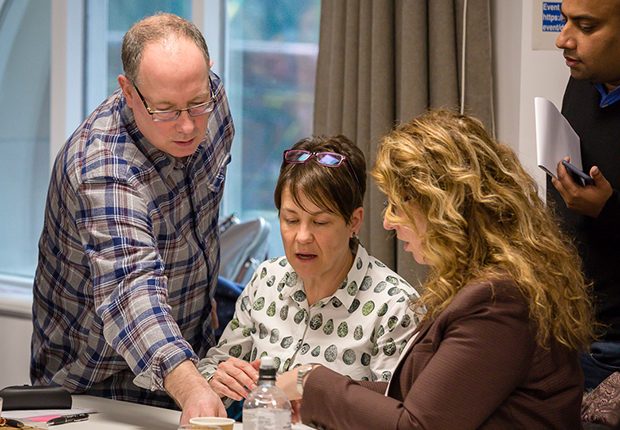 It was really helpful for me to look at my own team and examine where we fit into the wider team. We split into pairs for that exercise, I had a conversation with another delivery manager and understood what his wider team was like. So we were comparing notes to understand each other's position, which was really helpful."
'It's good to know I'm part of something bigger'
Raghu Shenoy, Delivery Manager
"During the day we got to do some workshops and some exercises, which were really good. You could see the energy in the room and there was some competitive spirit as well!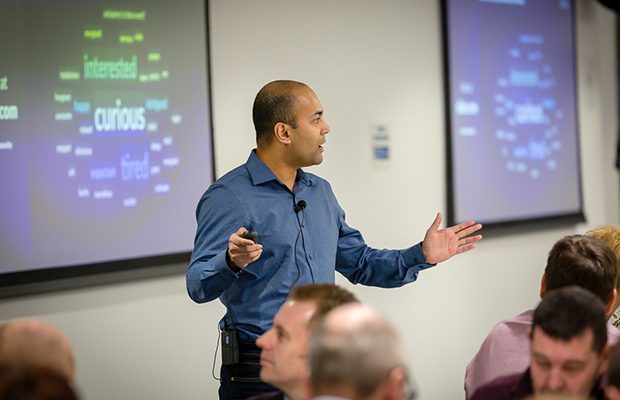 The community is here for learning and development, collaboration and just helping each other learn. We are much better as a collective than we are as individuals. I definitely subscribe to that. Knowing that I'm part of something bigger is something that I really value."
'It's really important to test out new thinking'
Jo Shaw, Delivery Manager
"I think it's really important to bring all of us together as delivery managers. It gives you the chance to test out new thinking, reflect on what's happening back at base, to meet other colleagues and to share problems or solutions that you've got.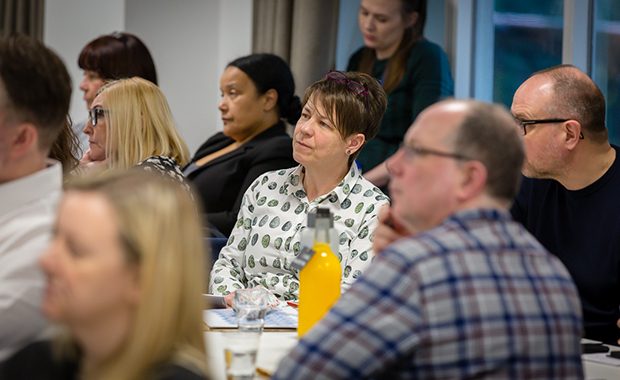 "The role of the delivery manager changes rapidly each day. You're actually delivering new things for citizens, you're making a difference. Everybody in the community has a wealth of experience, knowledge and understanding that we can all share with each other."
'Having this community is only going to help us improve'
Roberto Real, Senior Delivery Manager
"We're talking about the importance of flow in an organisation so we've had some external speakers including Ian Carroll [agile delivery coach] and Emily Weber [agile consultant] talking about that. We have a very diverse community, with a wealth of experience in delivery and having this community is way to build on the large amount of capability we've got.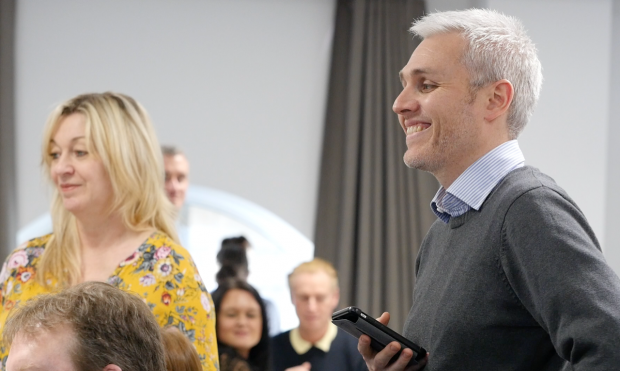 Getting everyone together in this way is only going to help us improve. It's going to give us new ideas and new ways of thinking for approaching similar situations."
Watch a short video which shows members of DWP Digital's delivery community talking about how coming together helps them learn and develop in their roles.