It's the holy month of Ramadan and as a Muslim I'll be fasting, which means I won't eat or drink between dawn and sunset.
In my role as a Data Solutions Designer in Leeds, the flexibility of our working policies allows me to devote time to my faith at this special time while carrying out my job.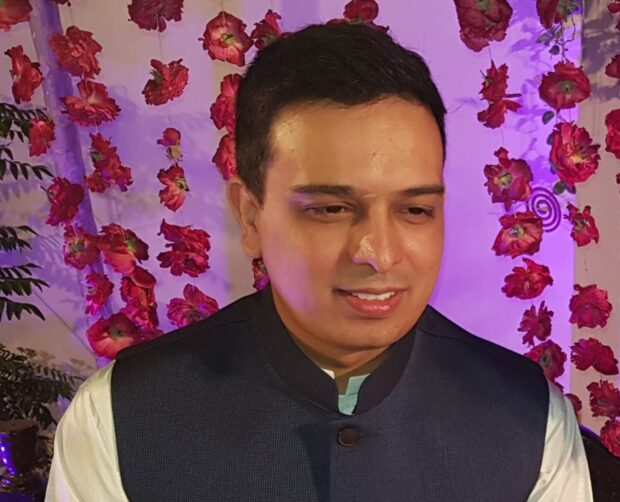 About Ramadan
Fasting during Ramadan is a spiritual discipline that allows Muslims to devote themselves to their faith and come closer to Allah, or God. Most of the world's 1.6 billion Muslims will be observing Ramadan, so the chances are one of your colleagues around you is one of those people. Fasting helps us to remember that we are dependent on God for sustenance, and understanding what it feels like to be hungry and thirsty helps us to focus more clearly on our relationship with God.
Fasting also allows us to experience the situation of those less fortunate and to appreciate the little things we take for granted. This allows me to be as charitable as I can, within my means, and to extend this throughout the year too - not just in the holy month of Ramadan.
My typical Ramadan day
Each day begins at around 2:30am. This is the time we have to stop eating and drinking – it usually marks the first break of light of a new day - followed by early morning prayer. The fast can be broken once the sun has set fully, currently around 9:15pm, at this time we can eat and drink normally. Throughout the day there are 4 other prayers with the last one being around 11pm in the evening.
The length of each fast during this month is dependent on the length of the day, effectively from sunrise to sunset. This means the time we are not permitted to eat or drink is much longer during spring and summer months. It's not just about eating and drinking either, we have other observances to keep us focused on our religion, such as not being intimate with a loved one and refraining from negative thoughts towards one and other.
The start of Ramadan goes back by 10 days or so each year, which means there are times when fasting is easier as daylight hours are not so long in the autumn and winter months.
Self-restraint
I find the best way to contend with my hunger and tiredness is to keep busy and my mind occupied as possible. Exhaustion is not too difficult to deal with in my role as not a lot of physical work is required, but the drained feeling is ever present! I do take a nap after work to catch up on sleep which helps significantly.
The one thing I find really difficult to deal with is when colleagues eat at their desks.
I know no-one has any obligations to be discrete but it's really hard when you are hungry and trying not to think about it and then someone close by starts having their lunch and it smells really nice. In this situation you can't help but think about how hungry you are!
So if you know a colleague who is observing Ramadan and you want to help out or be respectful, my advice would be to think about where you're eating your lunch!
Celebrating Eid-Al-Fitr
Ramadan ends with Eid-Al-Fitr. The actual date is dictated by the lunar cycle, or more specifically the new crescent moon.
I'll be celebrating over 3 days, with feasting - but of course by then I won't feel like eating that much! And I'll be spending time with my family and friends. It's also traditional to give money to children, although that has turned to presents in recent times.
I usually take leave for a couple of days and just enjoy it.
Flexibility in work
I've worked for many different companies and so far I have not found any other company as flexible as DWP Digital. Managers have been very supportive, allowing me to work from home a couple of days a week - most of my work can be done just about anywhere – and I can also start a bit later or finish earlier as long as it doesn't impact deadlines, and I keep within my contracted hours.
If DWP Digital sounds like somewhere you'd like to work, check out our latest jobs on our DWP Digital Careers website and have a look at our LinkedIn page.
You can also find out more about what's happening in DWP Digital by subscribing to this blog and following us on Twitter @DWPDigital and @DWPDigitalJobs.