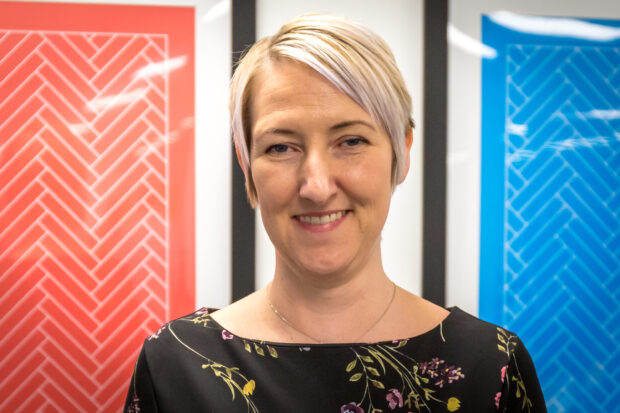 I'm looking forward to co-hosting our third Women in Digital event. Each year we bring together a range of voices from across the digital sector and digital government – and it keeps getting bigger and better!
It's going to be empowering and energising
Taking place during Digital Leaders Week on Wednesday 19 June in Leeds, we'll build on the conversations and practical actions from our previous events. Tickets are available now on our Eventbrite page.
It's a chance for you to network, collaborate and take away knowledge and tools to help you in your digital role. It's the event that I most look forward to, to reset and recalibrate. I've left the last 2 feeling like together we can really achieve anything, it's so empowering.
This year our primary theme will be women moving into leadership roles and the accessibility issues of returning to the sector. Through a range of keynote speeches, breakout sessions and lightning talks, we'll also be exploring the learning and development needs of women in digital, looking at the success stories of others and how they can help us to achieve our goals. Once inspired, which you absolutely will be, we'll have practical sessions with mentors and senior leaders, so you can learn more.
The event aims to encourage a shift in behaviour around gender bias, so we'll also be showcasing some of our female digital experts and looking at the part they played in the success of some of our key projects. By standing up and saying 'I did that!' we hope to inspire more females into tech roles and show that digital is an attractive place to work.
I have witnessed first-hand the friendships and networks that grow from this event; there is a real sense of togetherness and common ground.
We've got some great speakers
As well as my hosting role I'll be talking about my personal experience of returning to work after a long period of absence, how it made me feel and how I navigated my way through that experience. It's something that I get asked about a lot. And I'm excited that we've already confirmed Renee Hunt from Sky to talk about their returners programme, and Northcoders will be with us talking about how they encourage women to learn new tech skills. Neither are to be missed.
Our gender work is inspiring
I'm really proud to work in DWP Digital for a number of reasons. We're already making progress that has led to an increase in women joining us. In the last year the number of female hires has increased by 9% from 26% to 35%.
Our energetic Women in Digital network brings together colleagues across our communities to share ideas, experiences and take practical actions providing community support and career development.
And our pioneering Digital Voices programme launched in 2018 supports women in digital develop their digital skills, confidence and knowledge. Backed by senior female advocates in digital, including me, the women are buddied with a 'friend' and receive tailored development and coaching. At last year's event women from our first cohort ran a session for a packed room where it was standing room only!
Watch this video about the event:
To take part register now
I can't wait to join this year's event, and I hope you'll join us too. Get your ticket via Eventbrite now.