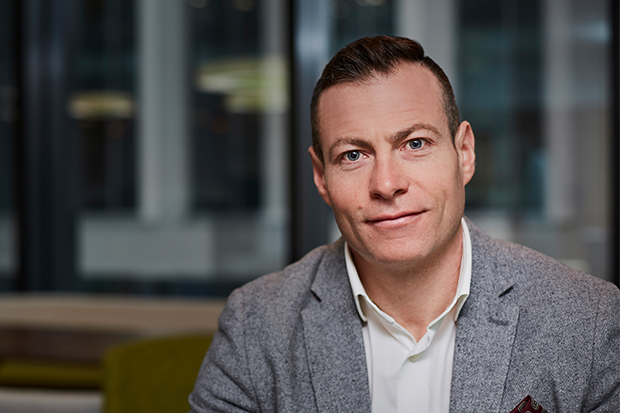 I joined DWP Digital in 2014 as the opportunity to make an impact was something that excited me. I've been our Head of Product since May 2018.
Making a difference
I joined because I wanted to have a positive impact on others. Our challenges are huge and impact thousands of lives every day. So to be involved in designing, developing and understanding our services to improve the user experience was a big draw.
It's fair to say the 2 years that followed were more challenging and very different to anything I'd done previously. The pace of change was not what I'd known and my own learning and level of capability was not where I wanted it to be. So I read a lot to get up to speed with practices, for example the agile approach and I learnt to write Java albeit slowly with a capital 'S'!
Joining the paratroopers
I'm now just about to begin a new challenge - as a reservist with the paratroopers - and I'm really excited. It's the Parachute Regiment, part of the 23 Royal Engineers.
It's something I've wanted to do for a while and I'd been looking for a unit to join. My grandfather was in the armed forces and when he passed away it made me think about myself and my life and what I can do to 'make a difference' and 'give something back'.
I also wanted to do something for myself. I used to be a footballer and I've missed that type of team spirit.
Unfortunately, I'm too old for the Marines, so I began looking at other opportunities which would challenge and excite me. When I first visited the regiment they made me feel welcome. The atmosphere felt professional and thorough. I met a variety of people, from ex regular servicemen and women to civilian reservists, and I felt that it was something I wanted to be part of.
I'm really enjoying the camaraderie within the Red Devils (as we're known). I was one of the oldest during my selection exercise and it's fair to say I got a lot of ribbing for that! We all joke around with one another - I guess it's part of bonding experience, and it makes it more fun.
Joining the Army was quite a rigorous selection process. Sixty of us travelled up to Scotland for the assessments but only around 35 were made offers. The assessments were a mixture of academic and team building tasks. We also had thorough physical and medical tests. One of the physical tests was a 1.2 mile run. To get into the paras you have to be fast; if you can't complete the run in under 8 minutes 15 seconds, you've failed. Fortunately, I managed it in 7 minutes 30 seconds!
The flexibility to get involved
Being a reservist is a commitment of 27 days each year, 16 of which will be spent on camp. I feel very lucky to work in an organisation that not only supports volunteering of this kind but encourages it and offers flexible working conditions and the time to take part. The Civil Service recognises the vital role reservists play and, as well as allowing time off to take part, offers up to 15 days' special leave each year for training.
There's a cross-over of skills that I can bring to my day job and vice-versa. The leadership and teamwork ethic is something that complements each role. I hope to be able to use these different perspectives and experiences both in the forces and at work.
I'm really proud to have achieved a place at the Regiment. I'm not a fully-fledged paratrooper who can wear my wings with pride yet, but I do know that when the time comes it will be one of my proudest personal achievements.
My Phase 1 Bravo training began on 31 January at 19 hundred hours.
Join us
We're an organisation that embraces a diverse mix of cultures, perspectives, experience, skills and ideas. Every person matters.
If this sounds like somewhere you'd like to work have a look at our latest vacancies now.