Often the people who need to use government services the most are those who find it the hardest to do so. They don't want to interact with us - they have to.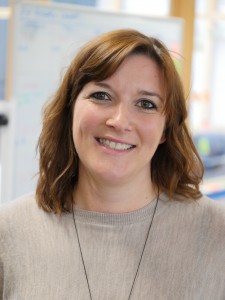 I'm a Content Designer with the team building the digital Personal Independence Payment (PIP) claim, a benefit for those who have difficulties as the result of a health condition or disability.
We want to make the digital PIP claim as effective as possible and I make sure what we write meets the needs of the users clearly, simply and quickly. If you've seen the existing paper application form for claiming PIP, you'll appreciate this is no mean feat.
I recently joined our user researcher, Simon Hurst, at Sense, a national charity that supports people who are deafblind. Deaf-blindness is a combination of sight and hearing loss that can affect a person's ability to communicate, access information and get around. There are about 250,000 people who are deafblind in the UK, many with varying degrees of vision or hearing.
We met with five deafblind users to get their views on how we could improve our latest version of the digital PIP claim.
The importance of assistive technology
This was my first user research session with people with sensory impairments and it was clear that assistive technology can massively affect the quality of life and independence of its users.
There are a range of innovations - that magnify the screen, change the screen colour, read the page content aloud - to make it easier.  These technologies are going a long way to minimise the frustrations of using a computer and going online for many people.
We asked our users to look at the latest version of the digital PIP claim using laptops that were available in the Sense office.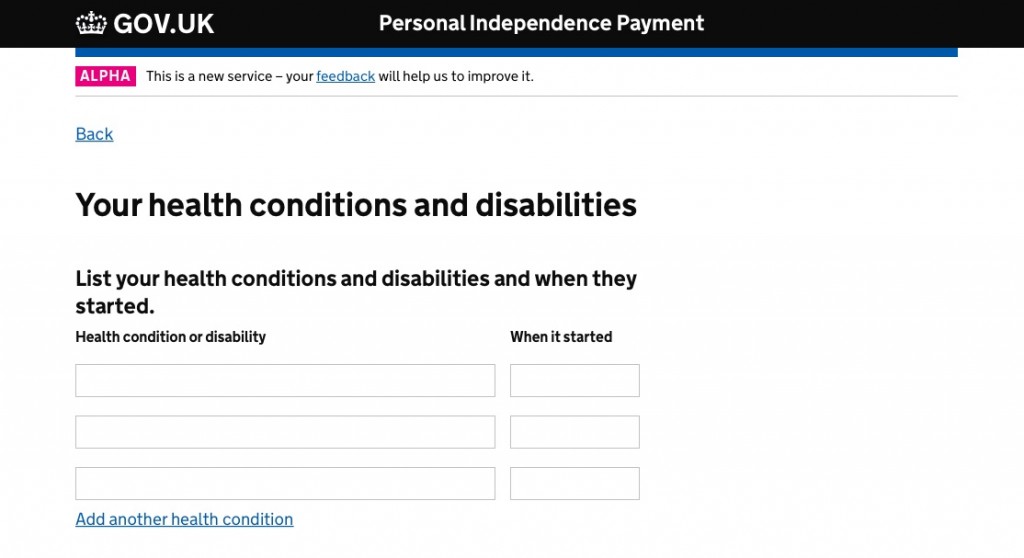 Although assistive technology was available on each machine, it became clear that the unfamiliarity of the browser, the size of the screen and the layout of the keys all had a significant impact on the usability of the laptop for our users.  At our next session at Sense we will encourage users to bring their own, familiar devices.
Using assistive technology
The way the users interacted with our digital service varied. Marcus and Atif had helpers who would read the content of a page out or type for them; Steven and Margaret relied on screen readers; Norman, Marcus and Atif used screen magnifiers; Atif had a hands-on sign language interpreter (he would touch the interpreters hand to understand what was being signed); and Marcus would print a page out, memorise the order of the questions, hand-write the answers, before then completing it online.
Whichever approach they relied on, it was apparent that completing a transaction online can be a long process and exhausting for both the user and the helper or interpreter. Regular breaks need to be taken. We're developing a 'save and continue later' function for the digital claim which we hope will make this easier.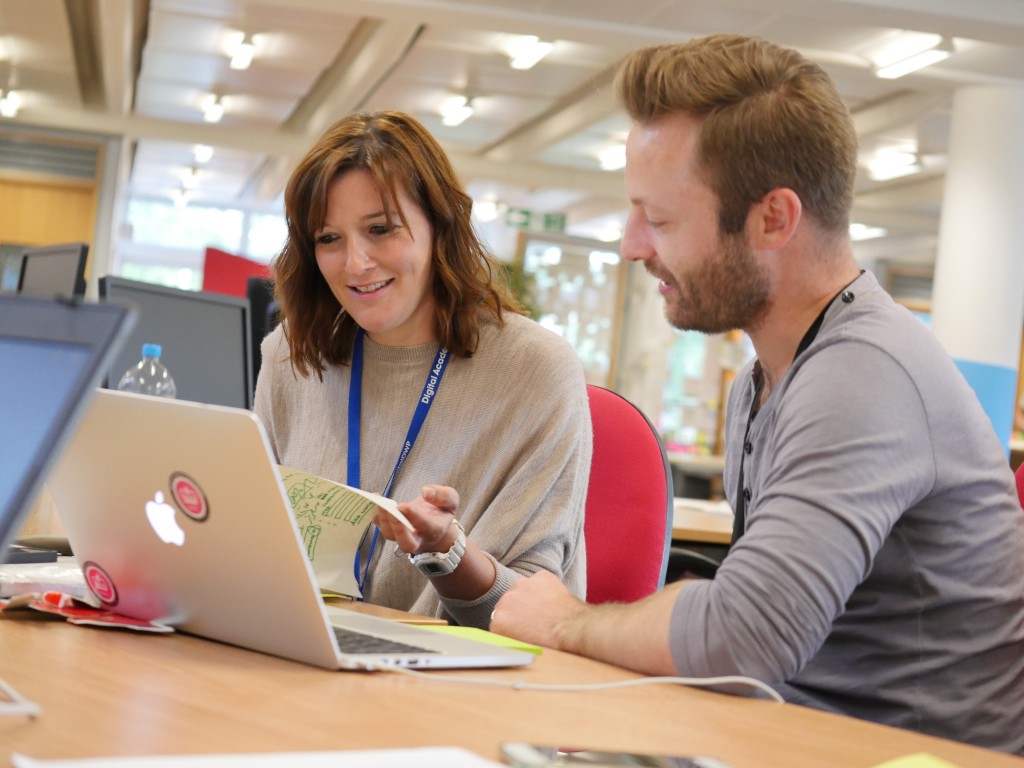 The session also highlighted that not all assistive technology interacts the same way with our webpages. The pages worked well with one screenreader but less so with another, so we'll be making sure we work closely with experts in assisted technology to understand the differences better. And, we'll be testing the online journey with as many different types of assisted technology as possible.
The impact of second or third languages
The session was my first experience of seeing hands-on signing. There are roughly 150,000 people in Britain who use British Sign Language and it's the preferred language of 50,000 to 70,000.
English was the third language of Atif, after sign language (his first) and Urdu. So he had to translate everything through two other languages before being able to gain any understanding of what the digital claim was asking of him. When trying to explain something as important as his quality of life, it became apparent how draining and frustrating this would be.
Making services clear, simple and accessible
So, we're going to go back on a regular basis and work more closely with Sense (and other organisations that support people with health conditions and disabilities).
We need to make the digital PIP claim - and all government services - clear, simple and accessible to all, especially for those who find our services the hardest to use. This won't just make our services quicker and easier for all our users, but for many, it's essential.