Hi, I'm Alison Baines and I'm a business analyst (BA) in DWP.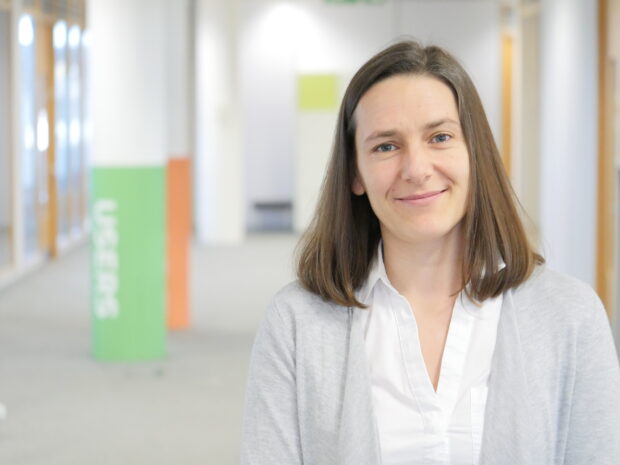 The BA community from across DWP as well as BAs from other government departments recently got together in Leeds for a conference aimed at building our networks and sharing practical experiences and knowledge that we can take back to our day jobs.
Learning is a really important part of the DWP BA community, and this event was another way in which we can come together to share information that helps us work better and in turn build better services for the people who use them.
Picking up useful tools and techniques
Listening to the speakers was very inspiring, and their talks gave me some good tools and techniques that I can take back to the office and use.
The first talk from [business analysis consultant] Lynda Girvan on service thinking was quite interesting. She stressed the need to question what somebody actually wants from you as a BA. Sometimes it's easy to not to do this, but it's so important.
The second talk I went to was by Charlie Payne [business analyst at National Grid]. It was all about using a stakeholder management technique that teaches you to be calm, to learn to take a step back and plan effectively.
Learning by doing
I enjoy learning by doing. It's OK learning the theory on courses but if you can actually talk to people with experience, go and sit with them, job shadow, see how they've done it in reality and how it fits into a real-life service, it's always useful.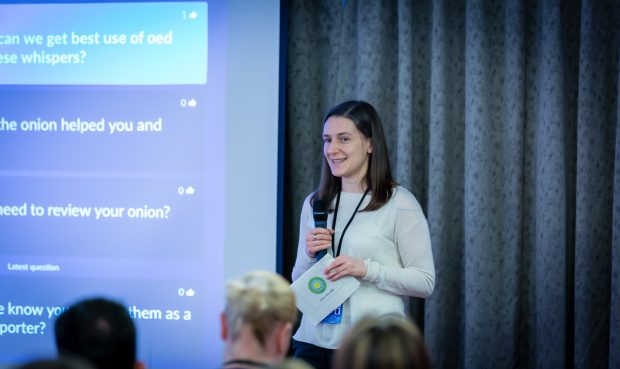 In the BA community we do lunch and learns on specific tools and techniques. I find these really useful because of that real-life context within the working environment.
Sharing learning and ideas
At the event I did a lightning talk on the subject of the 'Agile Team Onion'. This is an alternative stakeholder mapping technique developed by agile consultant Emily Webber which looks at the core team needed to deliver a project and the wider layers of stakeholders outside that core team - hence the 'onion' reference!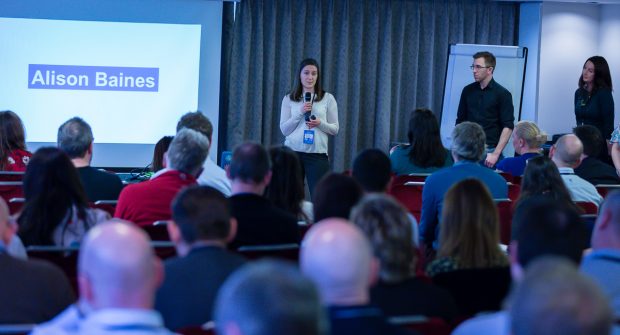 The technique is all about inviting people into your team to sit with you and to deliver together, to get other stakeholders involved and avoid working in silos to create a team-wide responsibility to get the best out whatever you're creating.
It's definitely something that I've found quite useful and I'm hoping that sharing that learning gives other people the opportunity to try another technique that might give them some more ideas about getting the best out of stakeholders.
Learning from colleagues across government
Networking is also a good way of sharing experience. I've had the opportunity to meet people from across DWP's other hubs and the chance to meet BAs from across different government departments as well to see what they do and what tools and techniques they use. All this means you can build up your experience and knowledge and build up that toolkit to take back to the office.
Having a community is so important. I'm lucky enough to work with NHS colleagues every day, so I already have that as part of my team. Being part of a community gives us the opportunity to share and try ideas that we might not have otherwise thought about. Sharing those experiences within our own teams and wider across government departments is really valuable.
Watch a short video about the DWP Business Analysis Conference