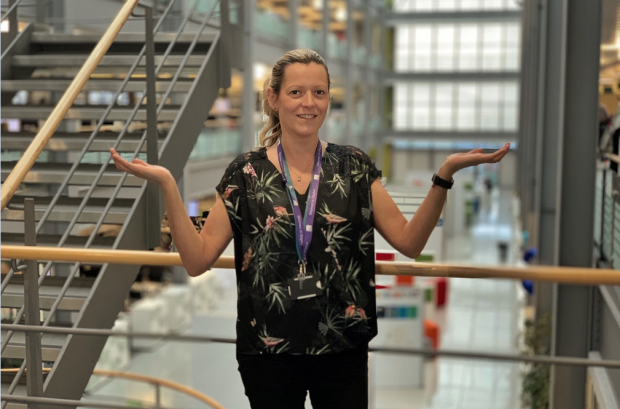 In DWP Digital, achieving a gender balanced workforce is one of our big ambitions. Our goal is to achieve a 50% increase in female representation across the organisation by 2020.

That's one of the reasons we set up our Digital Voices programme, a learning and development opportunity especially designed to help women in DWP Digital develop their skills and confidence and find their 'digital voice'.

So this year's International Women's Day theme - '#BalanceforBetter' - is a great opportunity to find out what some of our Digital Voices have to say on the subject.
Marie
"I'm fortunate to work in an area of digital where there is already a good gender-balance.
I've been lucky to have had both male and female managers over the years who have encouraged and empowered me and as a result, I've been able to continuously develop my skills and knowledge.
It saddens me to hear stories of others feeling either restrained from learning, or scared of new technologies and this is why it's important to me to support others.
In my work on the intranet team I try to help people build their confidence and skills. If my actions have aided or improved things for a small number of people, think of what you could achieve by supporting this year's International Women's Day #BalanceforBetter campaign.
By empowering those around us, we will naturally progress to a better gender-balanced working environment. I recall a friend tell me she admired my courage to not be afraid of having a go at things in life.
At the time I replied, 'I might be afraid but I was brought up to always give things a go and if I failed or didn't like something at least I'd tried'.
So if there is one message I can share today, it's don't just sit and watch, get up and have a go. You'll never know if you'll be good at something or enjoy it if you don't give it a try."
Lin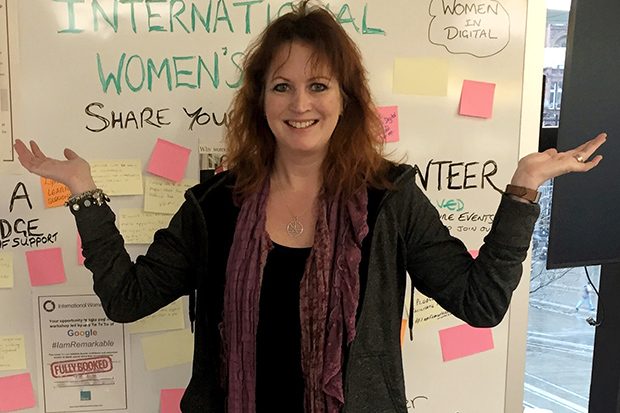 "For me, #BalanceforBetter means working towards a world where gender is not a limiting factor of what we can achieve; where diversity in organisations truly reflects the diversity in our communities.
A world where we are not defined or restricted by our gender – where we are all just people with a diverse range of capabilities, needs, opinions, passions and aspirations.
Diversity is especially important in DWP Digital – and government as a whole - because it's our mission to support and represent our citizens. So, it makes sense that we'll do that best if we're as diverse as they are!
International Women's Day is a chance to celebrate the achievements of women, think about how far we have come already in making a more inclusive society, and how far we still need to go to reach that balance.
I'm supporting the change for gender balance.
I'm helping to organise events that will raise awareness and showcase our skills and accomplishments. And I'm helping to build a supportive network for women in digital and technology roles."
Rashmi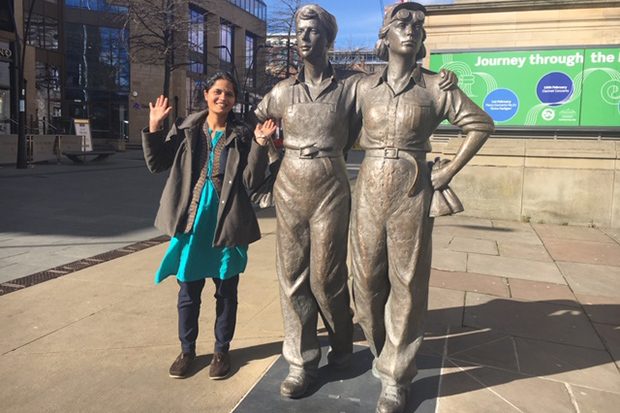 "I started my career 19 years back as a software developer in a tech-booming era and also in a tech city: Bengaluru, India. It was a badge of honour for any aspiring young person to be in the IT industry in Bengaluru. But even so, the proportion of female to male developers was low.
Prejudices against female software developers were high.
'Women cannot handle tough deadlines', 'women will leave the job when they get married', 'women do not produce quality software code', were the common biases. And in certain jobs, like software engineering and architecture, unfortunately, not much has changed.
In many ways, I feel that DWP is leading the way in countering prejudices, but there is still a lot of work to be done to get the ratios and balance right. We need more successful women in technical roles to counter biases and prejudices.
On International Women's Day I'll be speaking about my experience of 'being a woman in digital' in our Sheffield Hub.
For me, it will be a day to reflect and recognise my own unconscious biases and challenge them so that I don't – unconsciously – pass them onto my daughter. This is one of the things that I can do to make my daughter's life far better."
Collett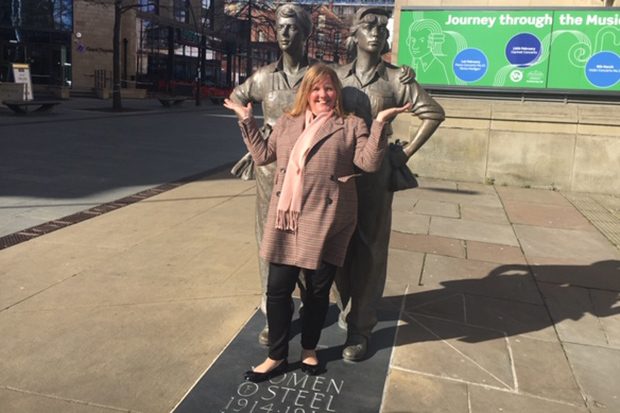 "Having worked in the department for the last 30 years I've seen many changes. In what we do, how we do it and the technologies that support both us and our customers.
I still find it hard to believe that I was part of a team looking at the feasibility of using email and the internet in the early 1990s! The velocity of technological change in that period still amazes me even now. We have come such a long way.
Sadly, I don't feel we have seen the same rate of change in respect of gender balance in the workplace – especially in digital roles.
And there is much more we need to do, to encourage and create opportunities for women, from all backgrounds, to consider a career in digital, data and technology professions in government and beyond.
I've recently been accepted to be one of our Digital Voices. I hope this will help me find my voice so that I can tell my story as a woman working in digital and all the amazing things we are working on here.
IWD is an opportunity for us to step back, recognise and celebrate women's contributions in society and be inspired to do what we can in our own lives to influence positive change.
I've recently taken up the opportunity to lead Sheffield's first 'Women in Digital' community group in DWP. I'm hoping we can encourage and support other women to come and work in this area and be seen as positive role models both internally and externally.
We need to accelerate the growth towards greater gender balance, so that we can be more reflective of the society we serve and not be constrained by any glass ceilings or doors."
You can find out more about what's happening in DWP Digital by subscribing to this blog and following us on Twitter @DWPDigital.