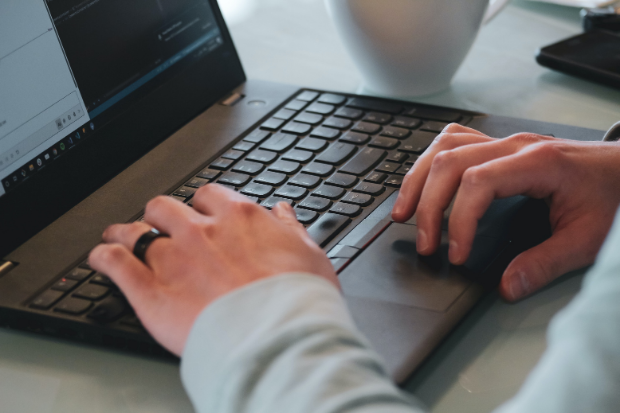 The outbreak of COVID-19 had an immediate impact on the number of people applying for DWP's services, and it quickly became clear that we would have to increase the number of agents available to process applications.
Within DWP it was agreed that we would look to enable other government departments to assist in dealing with the surge in applications for services such as Universal Credit (UC). However, in an environment where the majority of staff across all government departments were working from home, this created its own set of challenges.
A two-stage solution was proposed by the core team of colleagues from across our Digital Workplace, Hybrid Cloud Services, Networks and Citrix teams that were working on this.
The key project was a Citrix Access Gateway, which would allow a significant number of users the ability to connect to a virtual DWP desktop experience in order to process UC applications in a secure environment. However, while that project was being developed we also needed an interim solution that would allow access to training materials and the latest information for external colleagues assisting us.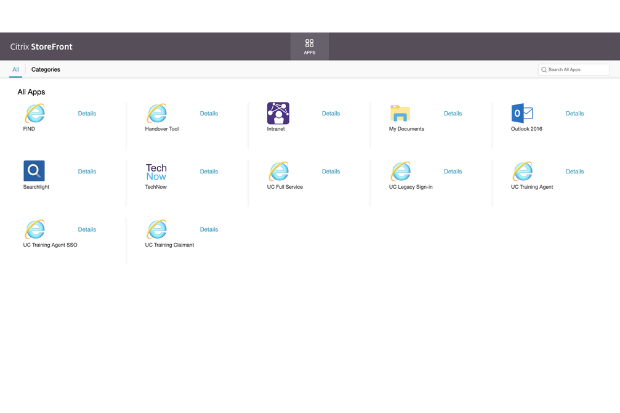 Scaling up to meet demand
We were fortunate that, pre-lockdown, some work had begun on allowing access to key areas of the DWP intranet for colleagues from trusted partner organisations and other government departments.
Once lockdown began this work had to be scaled up immediately, working collaboratively with colleagues from across the whole of DWP and our suppliers to ensure that the people helping us had access to the relevant training systems to help them out.
At peak this was around 2,000 users from across ten different organisations, and for some departments such as HMRC and the Passport Office this is now a permanent solution for some of our collaborative projects with them.
At the same time, the Citrix Access Gateway solution was being fast-tracked to provide a more long-term solution. In a nine-week period from when the project began in April, the team agreed a design that received all the required approvals, stood up a proof of concept environment to prove it was technically viable and built a full end-to-end solution.
That service can now connect up to 10,000 concurrent users with a virtual DWP desktop environment. Using a virtual Netscaler platform in a Hybrid Cloud System environment, the Gateway was the result of over 130 hours of calls and more than 530 Slack messages between colleagues working on the project.
From a standing start to delivery
Alongside this, we also had to ensure that our existing DWP colleagues could access all their services while working from home. Across our systems, we had to significantly increase capacity for remote access to allow approximately 30,000 secure connections.
Initially some services such as Skype and Outlook were failing as we were hitting our limits, but with the work that was carried out to increase our capacity our services are now extremely stable. From a standing start our team worked in a rapid agile manner to design, build, test and deliver these services in less than three weeks.
Looking ahead, the Hybrid Cloud Services work which underpins much of this work has also been playing an important role with other services. We've been able to perform a full technical refresh of the Tell Us Once application, removing redundant elements and improving stability for one of our critical services. It's also an essential component of other services which allow citizens to self-serve online without manual DWP intervention.
With so many of us now relying on these services more than ever, we're really proud of the work we've done to act as the 'glue' that holds it all together.
Want to read more stories like this? Why not subscribe to find out about all our blog posts? Sign up for email updates whenever new content is posted!