Talking to customers about what they need from a service? That's the Agile way of working, and I'm now a total convert.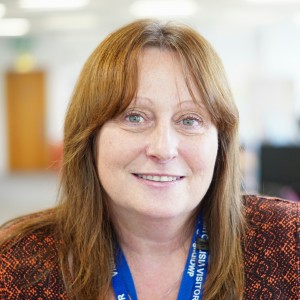 I'm part of the team looking at transforming the Budgeting Loan from a paper-based application into a digital service, and the whole team have been involved in the user research sessions.  We have had the opportunity to speak to a variety of users: from Jobcentres, where our Operations colleagues have been very supportive in persuading users to sit down and have a chat with us, to a pensioners' luncheon club who kindly let me join their weekly get-together. We've also spoken with third party organisations who help people complete application forms.
Each time, there has been the same reaction.  People are surprised they are being asked for their feedback and suggestions, but as soon as they know we are genuinely interested in what they have to say, they have been more than happy to talk to us and give us their thoughts.
User research to design a simpler service
Feedback from users is helping us build a service that is quicker, simpler and clearer than the paper form.  One question that crops up in every session is "Why are you asking me that? You already have that on your system."  After talking to our stakeholders, users in future will not need to give us any information that we already hold about them. This means that, depending on their circumstances, users will be answering between 60% and 80% fewer questions.
What else have users told us?  Well, they would like to be able to access the service on any device they choose and at a time convenient to them.  They do not need copious notes and having too many questions on a page can confuse them. They also need to know that they have given us all the relevant information we need so that we do not need to contact them, delaying their claim.
We have used all those findings to build our current prototype.  We've reduced the notes and made them clearer, there is one question per page, and the user will be advised if they've missed a mandatory field. We've re-tested it with users after each change. Everyone who has had a chance to work through it has been impressed with how easy it is to use and even users who normally avoid going online have said that they would be happy to use it, as it is so simple.
We've also had feedback from our colleagues who will be processing the budgeting loan applications.  They've been extremely helpful, talking us through the process and highlighting the issues they have with the paper forms.
As we work towards the next phase we'll continue to talk to users, finding out what works for them and what does not so that we can continue to iterate and improve the service.