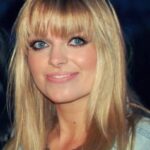 This week in DWP we've highlighted the work of user researchers with a series of tweets and links @DigitalDWP explaining how - and why - we put user needs first when developing digital services.
We've shared top user research tips, talked about how we capture user feedback, and taken an in-depth look at how user research has made a difference to the development of a number of digital services, such as Apply For a Budgeting Loan.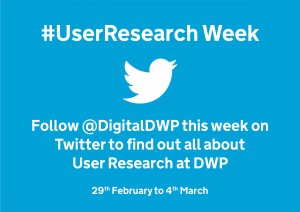 We've examined why accessibility is a key consideration of any piece of user research, looked at how we're collaborating in cross-government user research and heard from DWP's Head of User Experience Ben Holliday about the importance of insights.
We've also focused on what we look for when recruiting user researchers and shown what it's like being a user researcher in DWP with a video featuring some of our team:
In London, we held a User Research 'Lunch and Learn' in Caxton House, where colleagues were able to gain an insight into 'a day in the life a user researcher' and watch some interesting user stories from recent testing sessions.
It's been an enjoyable week for our user researchers - I hope others have found it useful, too.