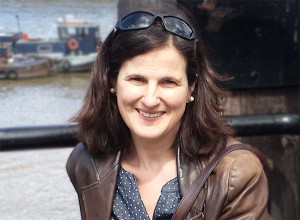 I'm Fiona Speirs, the Head of User Research in DWP. My aim is to embed the need to design all our digital services around our users. To do this, I'm building a User Research team in DWP. The User Research team generates insight to help enable the Department to make better decisions which take into account the needs and behaviours of our service users, while delivering the desired policy and service outcomes.
The role of the user researcher
Much has been said about designing digital services around user needs. To do this, we need to really understand our users and to build a rich picture of their attitudes and needs – backed by sound analysis, and quantitative and qualitative evidence. I'm looking for user researchers who can plan and design research programmes, generate new user evidence in creative and innovative ways, and weigh up evidence from different (often conflicting) sources. We're involved in over a dozen live projects. You'll work with the digital project teams to generate the feedback and insight that will help to build a clear picture of their users, and deliver solutions that they need. In essence, user researchers get people to focus on creating online services that meet real users' needs and which are simple and intuitive to use. As a user researcher, you'll be a natural collaborator, working with really talented designers, developers and analysts in agile teams. You'll be excellent at managing senior stakeholders, engaging the right people in research findings, watching live research sessions, and increasing understanding of user needs.
The user research team
We've already got some excellent user researchers in DWP. To meet the challenge of designing better digital services in government, we want to grow our skills and the user research team. People increasingly expect to access services digitally at a time that suits them. To meet this challenge, we are transforming the way we operate to design automated, efficient services in an agile way that puts the users' needs first. User research is at the heart of this.
User research vacancies
We have vacancies for 5 User Researchers and 2 Senior User Researchers.