As the Content Designer and User Researcher working on the Personal Independence Payment (PIP) service - a benefit for people affected by a disability or long-term condition - we discovered early on that users want to tell their own story. Answering 'yes or no' questions wasn't enough - they felt pigeonholed into a fixed idea of a certain condition.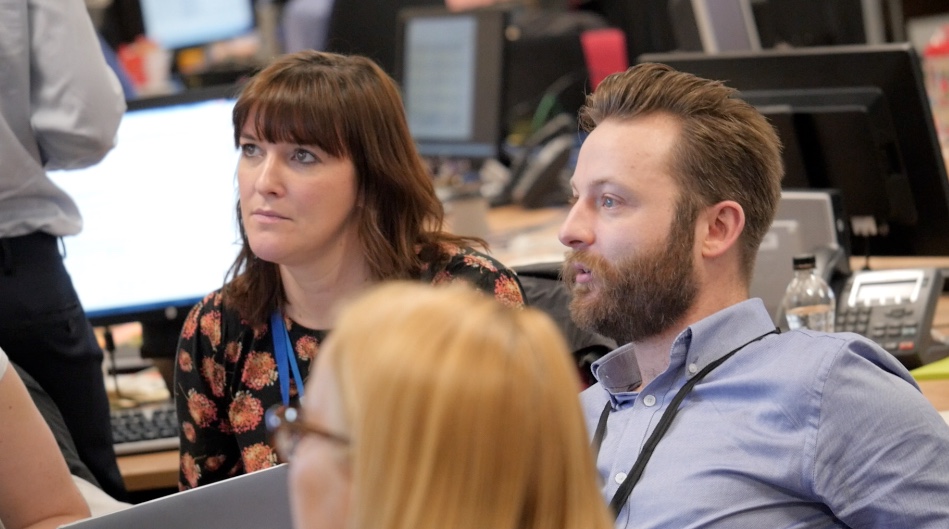 We designed early prototypes based on this insight - it was a simple place to start.  We asked people to use a free-text box to tell us in their own words how and why their condition affected them. The 12 activities they were asked to think about included washing themselves, getting dressed and mixing with people.
What we learned
It didn't work. The blank space was intimidating and frustrating.
People thought we were trying to catch them out and were reluctant to write much in case they wrote the wrong thing.
When they did write, their response didn't give enough detail for government to make a decision.
Although people told us they wanted to 'tell their story', when we gave them an open opportunity to do so, they couldn't. We learned that what users want isn't always what they need. We needed to do more to guide them through their story.
What we tried
We included help text - an additional sentence or two under the question to prompt users to think about the activity in detail.
But this created problems of its own.  Eye-tracking software confirmed that people scanned the page to find an 'action', or whatever they had to do to get through the form as quickly as possible. They bypassed any content that got in their way, including the help text.
So, working with case managers who make decisions about applications for PIP, we've made the help text more comprehensive and meaningful. We've broken each activity down into steps and added them to the page as tick boxes. Then we offer people the chance to give more detail about the things that they've ticked.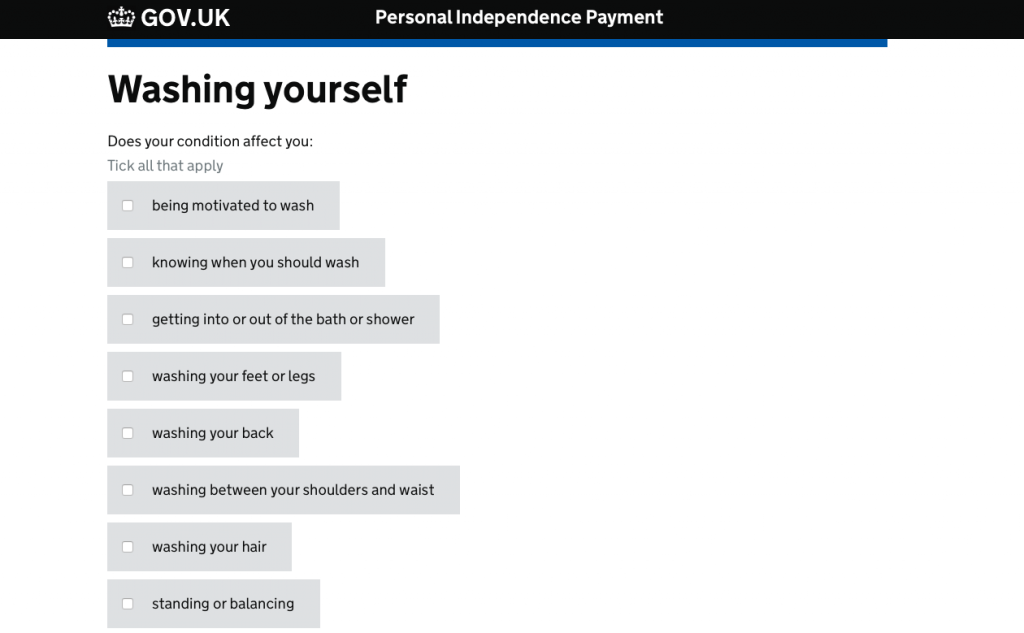 Research shows this is working
We've seen that people can use it, understand it and give more thorough answers as a result.
The check boxes give clarification about how government defines each activity.
The design prompts people to think about the different parts of an activity in detail. It  encourages them to think about any difficulties they deal with at each stage before they write their story in their own words.
The structure of the page and the breakdown of the questions make the free text boxes less intimidating and guide people into giving more thoughtful answers.
What's next
We're going to use this design to take a small amount of real claims for PIP. We know it's not perfect, and we're continuing to research variations of the design with real users to make it simpler, clearer and faster for them to use.