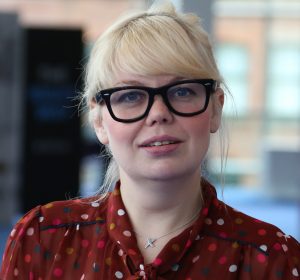 The Apply for a Budgeting Loan service is now six weeks into private beta. Users can apply for a budgeting loan using internet access devices in a Jobcentre Plus office in Chesterfield. Internet access devices allow users to access the internet from a Jobcentre.
The Operations team in Chesterfield process the online applications. We've worked very closely with them to gather lots of data which has provided a good level of understanding on how the service is working. We've used this to inform our product backlog.
Performance of the service so far
For the first 184 users who submitted a claim online, we had a completion rate of 96%, and an average completion time of 4 minutes and 40 seconds.
Our users are satisfied, they are applying online and do not have to wait for the form to be sent to them by post as the information they enter online is automatically sent direct to the processing team.  We've received some great feedback from real users:  "It's simple to use", "Quick, much faster than filling in a paper form" and "It's much easier than the paper form".
Feedback from Operations
As well as the positive feedback from our users, our Operations teams have seen improvements too. By working collaboratively with them we were able to design a service that also met their needs.  Ongoing engagement has allowed us to respond to ideas and improve the way they do things. Processing teams have told us they like the fact that the information they receive from each application is on one page, rather than lots of pages of information on the original paper form.  This means that they don't have to go between multiple pages to look for information whilst processing an application.   All the information is ordered in a way that makes it quicker and more accurate to process.
Our Operations teams are also making fewer calls to users to chase up missing information (a 23% reduction of calls). All the information we need is provided through mandatory questions and validated fields.  Importantly, this means that users are able to get a decision more quickly as it removes the waiting time whilst we try to get extra or missing information.
When a decision has been made about an application, the user has the option to ask for the decision to be reviewed if they are not satisfied with the outcome. So far, no private beta users have asked for the decision on their applications to be reviewed. At this stage, we think this is because the online application makes it easier to understand what a user might be eligible to claim, but we will do further research on this.
Improving the service
We are working on making improvements to make it easier for users to know whether they might be eligible before they apply for a budgeting loan. One of our top user needs is that customers do not want to waste their time applying if they are not eligible. This is a real focus for us over the next couple over sprints.
So private beta goes on for at least the next couple of weeks.  We are learning lots, iterating lots based on the feedback of real users, and making real applications. Working collaboratively with the Operations teams has allowed us to understand the impacts and work together to improve these.
There's still lots more to do to help us move forward into public beta, but so far what we've built and tested has proved to be a success for our users and Operations.
We get a large number of questions in the comments section from people who want to know when their budgeting loan will be paid. 
Unfortunately, we can't answer queries about individual budgeting loans via this blog post. 
If you've applied for a budgeting loan and want an update on its status, please call the Social Fund enquiry line on 0345 603 6967 for more information.