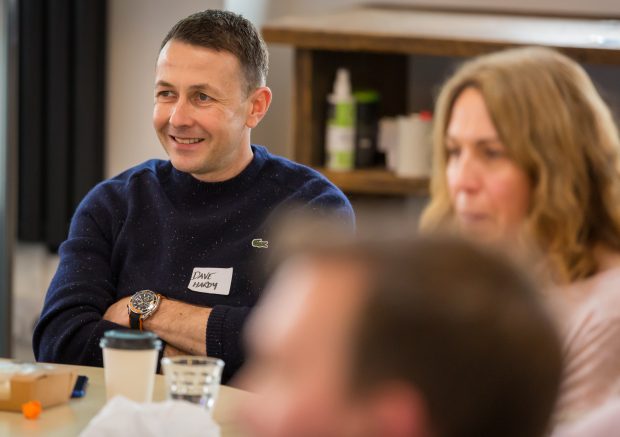 In government there are lots of roles involved in creating a good product for users, whether it's product owners, interaction designers, content designers, business analysts or data professionals.
There are lots of us working in the north, so the idea of having a Product People North meet-up where we could come together and collaborate, was too good to miss.
1. Communities are important
I'm a big believer in continual learning and development and I feel that being part of a community is really important to help me become a better product owner.
Across government, we take complex tools and services and build them in such a way that they are simple for our users to interact with. That isn't easy but you can guarantee that someone has had to solve a similar problem and that's why it's good to have events such as these. We can discuss our challenges and get the benefit of all those experiences in one room.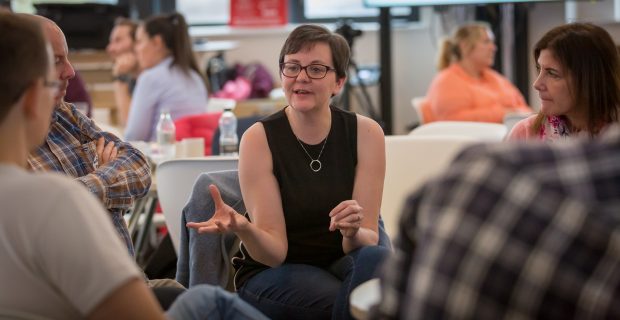 2. We have unique problems to solve in the north
On the day itself, it was great to see such a range of government departments across the north represented. We had HM Revenue & Customs (HMRC), DfE Digital, DWP, plus people from the private sector who work with government departments. Talking to them about their work reinforced to me that although there are many elements of being a product owner that are similar no matter where you work, there are some things which are unique to being in the north. It's important to remember that.
There are many London-based events and that's great but not every product or service team is based out of London - we have digital hubs all over the country. Those hubs only exist because we have lots of talent in this community outside of London, so it was good to share experiences together.
3. We need to get smarter with data
We had a couple of insightful guest speakers. Aden Davies from U Account talked about his experience of working in product design for a large bank, then branching out on his own. He explained how using GDS service standards was helping to shape his product and the challenges he was facing in attracting the right resources to help him to do that. He was really honest about the improvements he needs to make to his product in order to attract users in a competitive marketplace. He also recognised he was new at this and had made a few mistakes but was keen to learn through the product community.
Then our own Celine McLoughlin talked about the recent DataJam North East event and how important it is for product owners to use data to help identify an issue or a problem to solve. DataJam was all about using data in such a way that it will help us tackle real problems for people in the North East. The event showed that by engaging with data teams early and embedding them within your team you can combine data and service design to achieve great outcomes.
4. It's OK to not have all the answers
The afternoon session was a mini unconference, where we all pitched topics that were on our minds or that we wanted to talk about. I really enjoyed the interaction in these discussions, it was a good way to speak to new people and get new perspectives on things I'm working on. I realised that it's OK to sometimes not have solutions straight away. It's also OK to say, "I don't know how to tackle this issue." There's always someone to help and the community gives you a safe place to talk, learn and be inspired.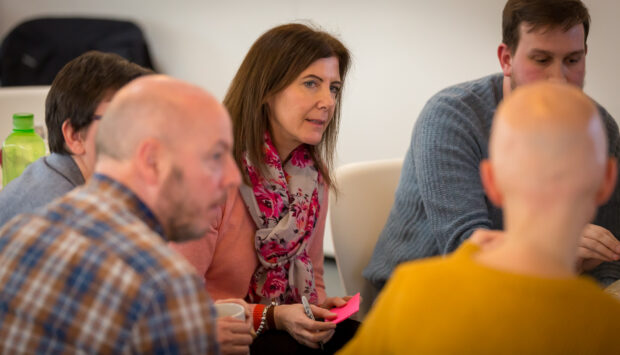 5. We can all make a difference
Inspired by Celine McLoughlin's talk, we all took away some micro actions from the day. Mine were:
To write a blog on the day (I've ticked this one off already!)
To attend a local Product Tank meet up
To share local product meet ups across DWP and HMRC
To promote Product People North outside of Government
Overall, Product People North was a really good day, it was interactive, it was honest and I learned a lot. We also agreed that there will be a follow-up event in February.
If you didn't make it to this event and want to be at the next one in February, follow #ppnorth on Twitter, join the Product People North community on Slack or get in touch with Dave Hardy via the comments.