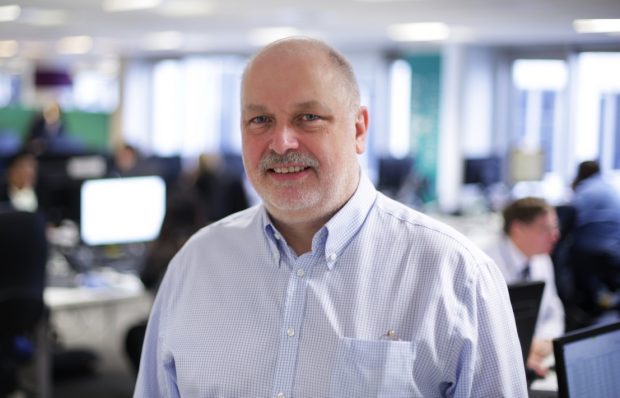 DWP has announced today that our digital services provider, BPDTS, will move into the department next year, planned from 1 July 2021. This will bring together colleagues from BPDTS and DWP Digital to create a single, stronger digital function which is greater than the sum of its two parts.
We will better equip the department to deliver its strategic goals of joined-up customer journeys, make it easier for customers to get the help they need and simpler for colleagues to support them.
Leadership and capability
BPDTS was formed as a limited company in 2016, to provide digital and technology services to DWP. Services provided by BPDTS have helped DWP to improve the stability and resilience of the digital estate.
A tailored review into BPDTS has been undertaken this year, as part of a regular process where all non-departmental government bodies are reviewed once in the lifetime of each Parliament.
The review strongly commended BPDTS's performance and contribution to DWP, citing its successful operational performance, quality of leadership and overall calibre of people. It found strong evidence of BPDTS's contribution to improving the resilience of DWP's technology and bringing new capabilities into the department.
Following this review, the Secretary of State agreed with the recommendation that BPDTS should be brought into DWP to create a new digital function.
This will also strengthen the Digital, Data and Technology profession in government, supporting the Government Transformation Strategy's ambition to 'have one of the most digitally skilled populations of civil servants in the world'.
Teams with shared goals
I have long been an advocate of digital professionals from both BPDTS and DWP working alongside each other in multi-disciplinary teams. I have often described this as 'leaving your badge at the door', where colleagues work together on common goals, regardless of which organisation they represent.
Teams come together to provide digital services for 85,000 DWP colleagues and 20 million customers. We will continue to do this as we manage this transition, welcoming everyone into a new digital function within DWP.
Our new digital function will learn from the past, look towards the future and build on the foundations that have already been put into place.
Working together to improve services
We are focused on supporting DWP's critical services during the coronavirus pandemic. The demand for digital services such as Universal Credit has grown in a sudden and unanticipated way, and we reacted quickly.
The most important thing was ensuring that our critical services are available, performing and fully supported. Teams of colleagues from both DWP Digital and BPDTS have been working alongside each other to scale these critical digital services in order to cope with this increased demand.
Our time is now
Our digital ambitions are even bolder as we look to the future. We've a full programme of work to improve services for both customers and colleagues between now and the end of March 2021.
Our priorities include helping customers to self-serve wherever possible and reduce the need for them to contact the department. Where citizens are using our services we're improving straight-through processing where at least some users can go from application to receiving help without any manual intervention.
Where our service delivery colleagues are in contact with customers, we're improving and simplifying the tools and processes involved, so that time can be spent on helping those who are most in need of help. We are also looking to automate manual, simple processing activities to create capacity to manage the increasing demand for DWP's services.
This new function will be one of the most significant and important functions in digital government. It will offer unrivalled challenge, career opportunities and development in an inclusive organisation where everyone is valued and welcome.
Like this blog? Why not subscribe for more blogs like this? Sign up for email updates whenever new content is posted!