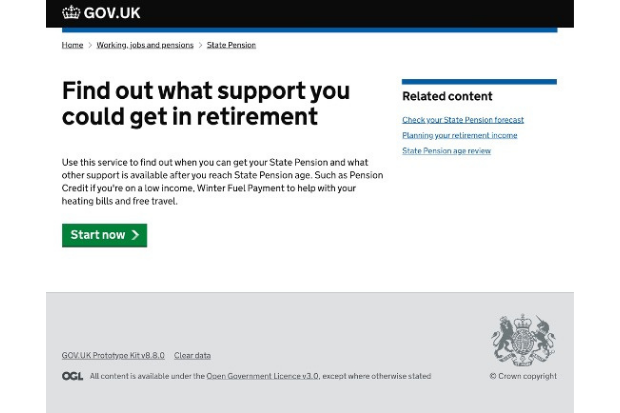 I'm the Design Lead of the Shared Channels Experience Directorate at DWP Digital.
DWP is the largest public service department and at some point every citizen will come in to contact with us at some point in their lives. Everything we do is about changing lives by providing security, extending opportunity and giving people in our society the support they need.
I joined in 2015 and since then we've come a long way in terms of transforming service journeys for our users.
We're not there yet, but I recently spoke at the GovTech Digital Government conference about the journey we've been on to transform services for our users and I'd like to share the seven things we've learned along the way.
1. Keep the end goal in mind
In any organisation, embedding new ways of thinking and operating is not easy. There are often competing cultural and technological challenges, ways of working and even legacy commercial agreements in place which mean digital transformation of service journeys is not something you can achieve overnight.
During the past five years, and especially after COVID-19, it's been important to keep in mind why we're doing what we're doing and the drive to make people's lives better through our work, whatever the challenges may be.
But ultimately doing the work to make a difference to people's lives is a privilege not to be taken lightly.
2. Do incremental change
In 2015 we set about our ambitious digital transformation plans, initially taking the likes of paper forms and making them digital. Whilst that doesn't sound very transformative, it's in the context of government organisations using paper forms for tens of years.
Introducing user-centred design as part of the overall culture was an important stepping stone to this, and in those early days it wasn't easy to show the benefits to other areas of the business when we didn't have ready-made success stories to share. But we focused on making incremental change, breaking down those large pieces of work into smaller parts and showing the benefits.
3. Iterate the strategy
Recently we've done more work to think and put into practice what we've learned about transforming journeys for users. It's been the case that our products and services for citizens have reflected our organisational structure and our product silos. Research shows users don't expect to communicate with government like that.
So in the past year we've created a new directorate in the department called 'Shared Channels Experience' which lends itself to the direction we're headed. It's all about validating our service journeys and enabling users to go through a service through channels of their choice and choosing, rather than via specific benefits or products. This will be a better experience for them.
4. Stay user centred
To transform service journeys, you need to live and breathe user centred design. Back in 2015, we started introducing this in DWP, hiring designers and embedding them in areas that hadn't had them before. Building up this capability is a gradual process.
But we're a 57-strong design team now, amongst a wider team of nearly 200, designing around user needs.
Central to this is the need to communicate on a user's terms across our entire journey. If someone starts on paper, email, or a digital journey, we should be able to continue that so we are more helpful through a user's moment of need.
We also need to simplify journeys so we go from many individual services to do with bereavement support which users have to find, for example, to a simplified experience, where a service journey exists to get support when someone has died.
It's about validating those user needs through research and focusing on user-centred success measures. For example, at the moment on GOV.UK, we are expecting uses to navigate 28 different entry points when searching for information on retirement, often written in complex policy language. Joining up these services into one journey so it's easier to navigate is essential.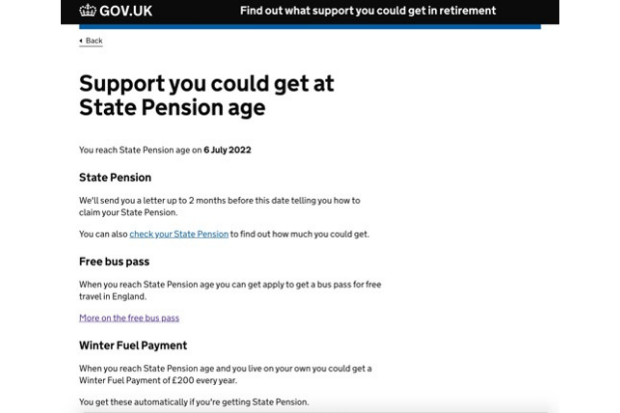 5. Balance user needs and business needs
Wherever you go in large organisations there are different motivations for doing things. We should always work towards user needs, but it's a delicate balance between doing what's the user needs are telling us from data and research, and what different business priorities or motivations are.
For example, there may be different contracts in place which mean full transformation of a service is not possible at a particular time. There can also be a complicated policy landscape to navigate as well, so adapting to that is really important.
6. Deliver something of value
It's important that there's a shared understanding of what it takes to transform service journeys, and the value an organisation gets from that. As mentioned earlier, we've done a lot of work to show the value of the incremental change we've been delivering in the last five years.
Crucially, building products and services around more holistic user journeys rather than in product silos is now part of our digital objectives in DWP. This means we can demonstrate the value of the outcomes for users and the business. This is an important step in embedding user centred design inside an organisation.
7. Remember the cross-channel experience
A service is the interactions which take place between a user and provider towards an outcome regardless of channel. The last three words here are significant. A lot of government services are not just one channel – they could be web, telephony, mobile. Their journey could start in one way and end in another, but regardless of how they start their journey, a user should get to their outcome via a simple user journey.
More often than not, a user of government services will encounter cross-departmental journeys, from DWP to HMRC and then back again. We must focus on users not having to do too much to get what they need.
I'm proud of the teams that have been doing all this work. We're still on our journey but the future for users finding our services, understanding them and having their needs met is our goal. We're headed there.