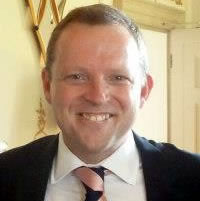 The public beta of the Carer's Allowance service went live this week. The service helps people claim money for giving care to those who need it most. It's been quite a journey, but I'm very proud of the service - and the team - who have put it together over the last 18 months.
About the Carer's Allowance Unit
The Department for Work and Pensions' Carer's Allowance Unit is based in Preston, Lancashire. From there, around 600 people make sure that new claims for Carer's Allowance are dealt with quickly, and the needs of existing claimants are handled with skill and compassion. They're great people.
The old online claim service
When we started working with DWP to identify exemplar projects, Carer's Allowance came top of the list. The existing service was built seven years ago, and had been left pretty much untouched since. It received around 30% of new claims and just under 1% of reports of change of circumstances came in that way. It was not so great, but it was the ideal candidate for an exemplar, and we made a start on initial discovery workshops last September.
Building the new service
One of the first hurdles we had to clear was proving that agile could work. DWP had had experiences with some projects described as 'agile', but which weren't. They were, understandably, a little wary. We proved our worth with an alpha, which took a specific user journey through from start to finish. It could be used by a small group, and provided insight into the entire claim from start to finish.
GDS collaborated with DWP digital services folk and the Carer's Allowance operational staff, iterating every week. Inside seven weeks we had a properly coded prototype.
Alpha to Beta
The prototype served as a powerful catalyst. We secured funding for the beta in May, thanks to the help of Kathryn Baxendale - the Carer's Allowance Unit's 'go to' person - who has been a major contributor to the achievements to date. In fact, full time commitment from a group of Carer's Allowance operational staff has been critical - and they've been brilliant. Many of the folks who took part in early workshops continue to work with the core delivery team every day.
Stakeholder involvement was considerable too. Manchester Carers' Forum in particular have provided test space and a broad range of users every week. Dave Williams, who runs the organisation, has been a star. Seeing groups like them play a part of the development and see the effect of their feedback has made them great advocates for the service, and we're hoping to continue that as we explore assisted digital support.
Taking it live
It took nine weeks to build the beta. We worked in 2 week sprints, testing with users every week and feeding back into the development. It was, and continues to be, truly Agile. The old service will be switched off as soon as the new one goes live.
Over the past 18 months the DWP staff who've come on board have been amazing, support from GDS has been brilliant, the technology partner - Valtech - has nailed it and the new service really is world class. The Carer's Allowance digital service has shown that Agile delivers; and delivers good.