In my last blog I wrote about Business Transformation in DWP.  We are leading a step change in the way that the whole of DWP operates. That means delivering the policy intent and the service citizens expect from government, in an efficient way, testing and learning as we go.
At DWP, like the rest of government, we build new services following the Government Digital Service (GDS) Design Principles. Various teams around DWP had also established the need for principles, for example our Strategic Design Authority.
With so many principles already, why did we need more?
One of our top priority transformation activities is to produce a joined-up business design which we can direct all of our change efforts towards.  To create a business design that's right for us, we needed a way to evaluate the options facing us.  And with a number of programmes that are already delivering change, we needed a way to help us make decisions quickly, consistently, and in line with our ambitions.
Our Guiding Principles address both of those needs.
Our Guiding Principles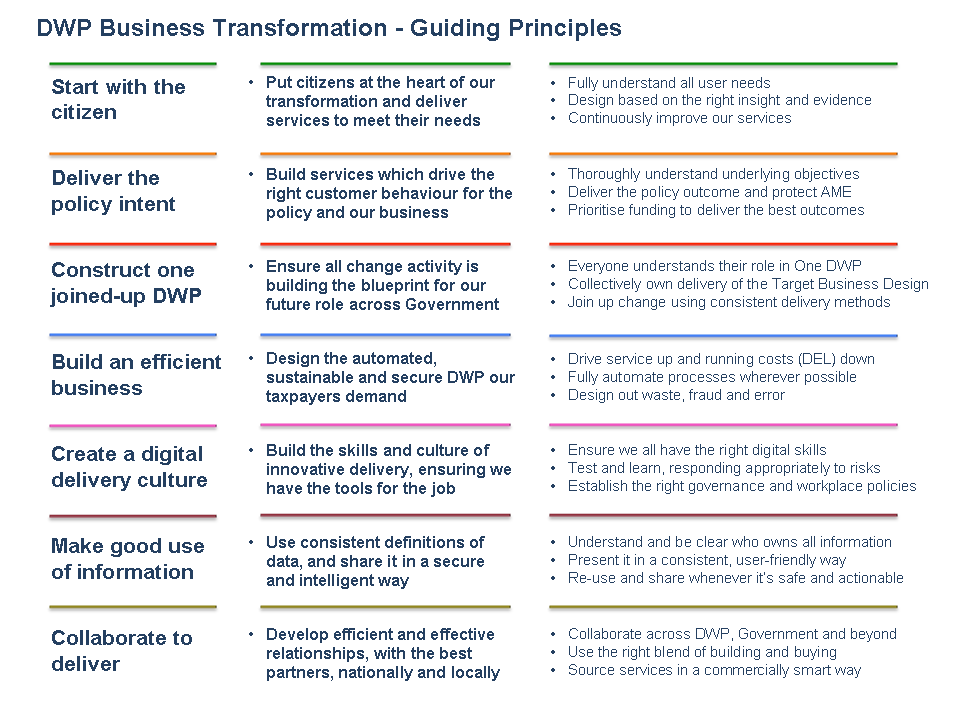 We followed best practice from external organisations, and used as an input all of the principles which existed around the department.  We co-created the principles with teams from across the department, including change programmes, our Digital Academy, and our business strategy and design authority teams.
We needed to keep the principles simple so we took the time to use words which would be understood by everyone in the department.  We decided not to try to create a "hierarchy of principles", linking these to the others in circulation, as we felt this would be too complicated.
We felt having more than 7 or 8 key principles would be too many and after debate and testing we decided on 7. We intentionally created a tension between the top-level principles, because we want to stimulate the right level of challenge when making difficult decisions.
How do we expect the Guiding Principles to be used?
We want to use them to show the way, by asking only one question of any proposed course of action: "Does it fit our Guiding Principles?"  This is a surprisingly practical way to help make the decision-making process much faster.
We are using the Guiding Principles to galvanise our change community, and working to establish the use of the principles as "business as usual" for the way we deliver change.
They're also now recognised as a decision-making tool by our Executive Team, where they are helping us make decisions quickly and confidently.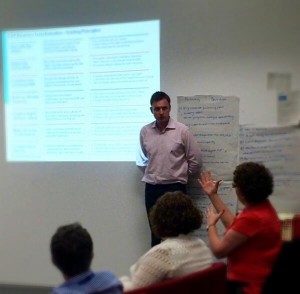 We've also used the Guiding Principles externally as a conversation starter, where we have had a great response from colleagues in other government departments, and other stakeholders.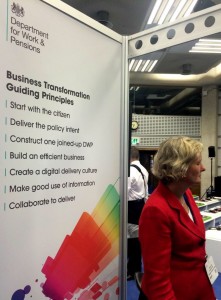 How are you using guiding principles and how do you react to ours? Leave us your comments below. Follow Andrew on Twitter and don't forget to sign up for email alerts.