DWP Digital's Digital Voices programme is helping women in the organisation build their confidence, learn digital skills and grow their networks.

In this blog post, four of the Digital Voices explain why they're taking part and what they're getting out of it so far.
Debbie Blanchard, Product Owner, DWP Digital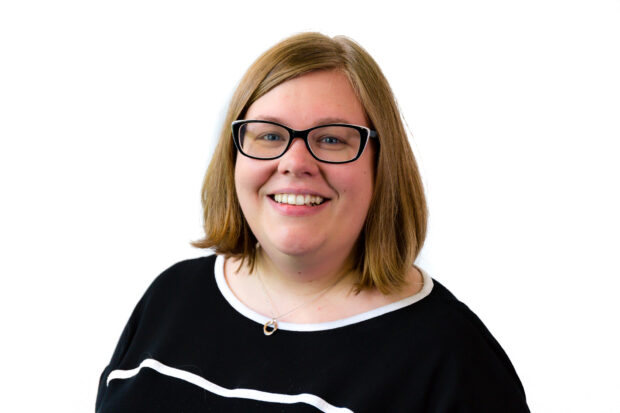 Why I applied
I applied for Digital Voices to help me find my voice. I am nervous talking on camera or delivering a presentation, particularly when I am talking about myself. I wanted to be part of a community of women learning together to tell their story, and building my own personal skillset and brand.
Believing in yourself
I'm loving my time on Digital Voices! We've had a number of really interesting external speakers, coaching us in various skills. One who particularly chimed with me was Avril Chester from Cancer Central, who talked about 'Believing in Yourself' and 'being the credible voice in the room'.
She highlighted some of the things that I do, including comparing myself to other people, which I now catch myself doing and try and stop it. She also talked about being genuine and accepting and believing in yourself. My favourite quote was from Bethany Hamilton: "Courage doesn't mean you don't get afraid, it means you don't let fear stop you."

Digital friends
We've also been matched with a Digital Friend inside DWP – mine is a Deputy Director. I had a meeting with her last week which gave me a lot of food for thought on how to prep and how to find my own rhythm in speaking, and I'll be spending a day shadowing with her to learn more about how she approaches things.
Lisa Payne, Product Owner, DWP Digital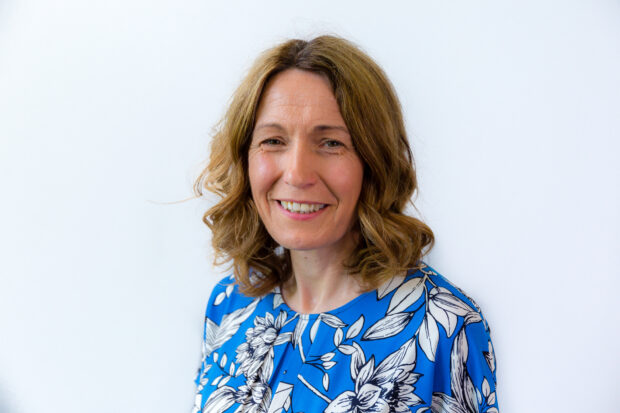 For some time I've been wanting to work out loud more and share more about what I do but I really didn't know how to develop my messages. Plus, I really wasn't sure that anyone would be interested in anything I had to say. I'm not sure why but I had started to feel that my confidence bucket had sprung a bit of a leak! Reading about Digital Voices helped me to recognise that so I decided to take the first step and apply.
Getting started
I was really excited when I found out that I had been accepted but I was still a bit unsure of what to expect. There was a launch event in May, where we were going to be videoed - even the thought of being recorded stressed me out! Would they capture my 'right side? Did I even have a 'right side'?! Would I stumble over my words?  In the end I had nothing to worry about, I was put at ease and felt quite relaxed saying my very short piece in front of the camera. It sounds like such a small thing but it made me realise how satisfying it is turning an 'I can't do' into an 'I can do!'

Learning from others
I have enjoyed all the coaching sessions so far but like Debbie, one that really inspired me was the talk by Avril Chester. She talked about her road to setting up Cancer Central and the challenges she faced on the way. One of the key points I took away form that session was that 'nobody is amazing at everything'.
That really resonated with me. Sometimes I think expect myself to be able to do everything, and give myself a hard time when I feel that there is something I'm not good at. But I'm realising now we all have our strengths and the things we are not so good at, and by working together and supporting each other we can achieve great things.
What's next?
In the next few weeks I will be getting even more involved and trying to push myself well and truly outside of my comfort zone. We were recently told about an opportunity to speak at the Women in Digital event on the 20th June. The little voice in my head was telling me that I couldn't possibly do that, and what would I say anyway…but I managed to ignore it and volunteered!
So that will be my next challenge, putting into practice the things I have learnt so far and coming up with a story that will be interesting to other people and then delivering it with confidence. I might even be ready for another video interview…and I never thought I'd say that a few weeks ago!
Yasmin King, Capability Manager, DWP Digital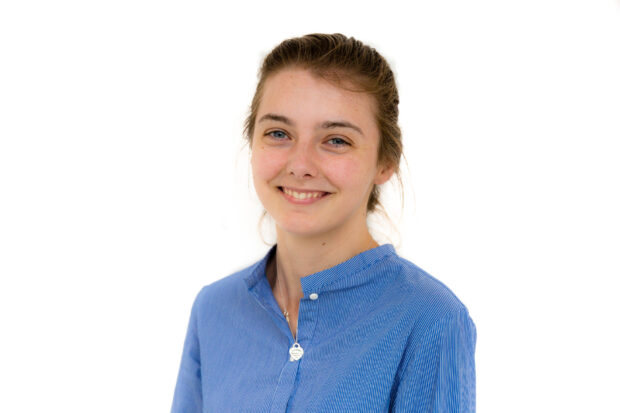 Digital Voices appealed to me because I wanted to build my confidence in speaking and presenting, take advantage of more opportunities to network and learn how to tell my story effectively.
Learning new skills
I really enjoyed the initial induction in Manchester, meeting all of the fantastic women I get to share this journey with, plus learning more about women in the digital sector, blogging, photography and videography.
Following this I enjoyed the virtual workshops on coaching, learning about the difference between coaching and mentoring.
A highlight for me was the recent workshop on networking and personal branding with Suzie Lewis of Transform for Value – it was really influential.

Learning about myself
In the session I learnt so much about reframing how you look at situations and how to have more confidence to build relationships.
The session also showed the importance of understanding your own qualities, values and unique value proposition.
I've never thought about any of this before, but I realised it's all so important for me so early on in my career when I am figuring out the path I want to go down.
I'm looking forward to the other opportunities that will come my way such as more opportunities to blog and to speak at an event in the near future.
Pooja Malhotra, software engineer, DWP Digital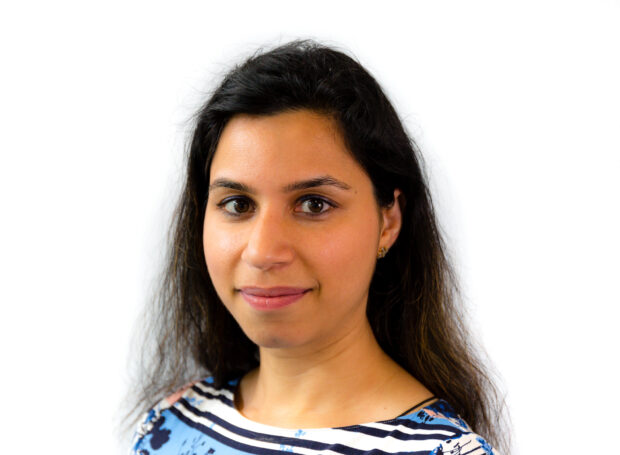 Women are under-represented in software engineering so Digital Voices appealed to me because it's all about raising the visibility and confidence of women in digital roles.
I want to get better and more confident at public speaking and networking too, so Digital Voices is a perfect way for me to do this.
A real support network
I really like the fact that there's a ready-made support network of like-minded women to talk to as part of the programme. I want to share my success and concerns with them and help them in their journeys too.
We all come together for the weekly coaching sessions and these have been very motivating and interesting so far. I really enjoyed the one on networking and personal branding, by Suzie Lewis. It completely changed the way I look at this topic.
Suzie urged us to think about networking as a way to share knowledge with others rather than 'sell yourself', and to think about your values when creating 'brand you'. I also enjoyed the talk by Julie Pearce from the Food Standards Agency, who talked about the importance of being flexible and open to different opportunities in your career.

Building my confidence
All these sessions have been a good way to start building my confidence and skills and I'll be putting some of these to the test when I take part in a breakout session at the Women in Digital event in Leeds.
Three other Digital Voices and I will be talking with other women about our careers and how to build confidence. It's my first time taking part in an event like this, but I'm looking forward to doing it and to any other opportunities to tell my story.
Watch a short video introducing nine of the Digital Voices and why they wanted to take part.